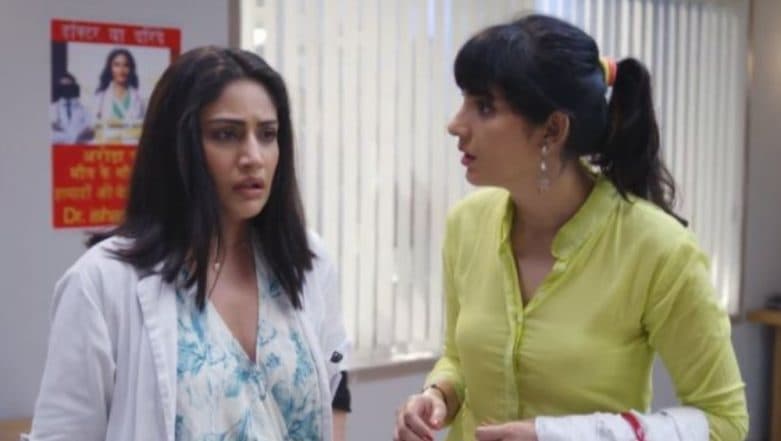 In yesterday's episode of Sanjivani 2, we saw Ishani fixes an appointment with Riya's father while Sid resorts to illegal means to secure the latter's blood sample. Later, Shanshank strikes an unexpected deal with Vardhan. Tonight's episode starts with Dr Sid  (Namit Khaana) confirming about the Refsum disease to Riya's mother. However, he is called by Vardhan. Meanwhile, Dr Ishani (Surbhi Chandna) enters Vardhan's room. Vardhan says he cannot recall why he called her and when she is about to leave his cabin, Sid ses her and misunderstands her. Vardhan does not let them converse and calls Dr Ishani as Dr Arora asking her to close the door while leaving. Sanjivani 2 September 5, 2019 Written Update Full Episode: Vardhaan Fires Both Sid and Ishani At Rakesh's Behest!
Meanwhile, Vardhan confronts Sid about Rakesh as he is a trustee of Sanjivani. He gives him 2 options, to either deduct 6 months of his salary or give his resignation. After he leaves, Vardhan says, the game has started. Later, an angry Dr Sid confronts Dr Ishani and calls her with her full name, Dr Ishani Arora. He also warns her to not leave her for what she has done to him and goes, leaving Ishani confused about what he is referring to. Meanwhile, Vardhan laughs watching this from his cabin.
Ishani goes in search of Dr Sid when she meets Dr Asha.  They both enter the doctors' room where posters revealing Ishani being the daughter of the Arora family who was caught experimenting on their patients, are displayed. Ishani feels vulnerable whereas Dr Asha blames Sid for the mess. All the junior doctors take down the posters and throw all doctors who were talking ill about it out of the room. Sanjivani 2 Preview September 6, 2019: Dr Sid Learns About Dr Ishani's Dark Past and Gets Her Sacked From the Hospital?
On discovering about what happens, Dr Sid tries talking to Ishani, trying to explain to her that he is not behind the posters. To his dismay, she blames him and does not believe him. Later, after Ishani returns to the hospital, she is humiliated by everyone including Dr Sid, but it turns out to be her nightmare. When Asha calls Ishani, asking her if she will be coming to the hospital or not, she replies saying she does not know and hangs up.
In the next episode, Ishaani tells Juhi that she cannot work under Sid. Sid accused Rishab, while Ishani refuses to travel in the same ambulance as Sid.