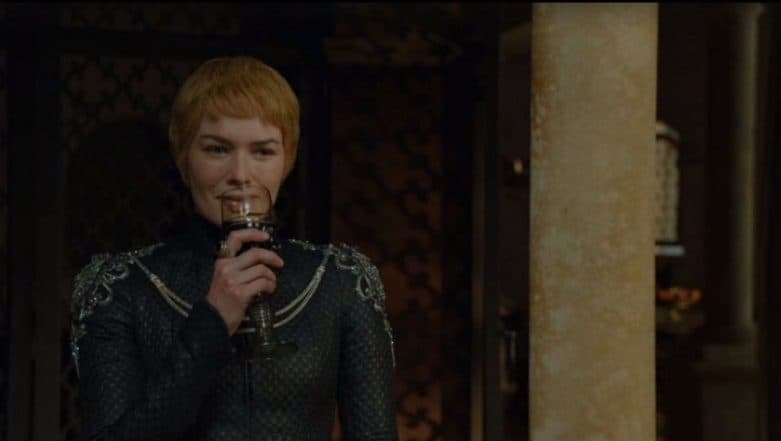 Game Of Thrones Season 8 ended last month and the series finale left fans all over the world disappointed. The series finale not only seemed rushed but for many, the final season itself did not do justice to the story of certain major characters and that left fans furious. Among the many character deaths that took place in season 8, the one with the characters of Jaime Lannister (Nikolaj Coster-Waldau) and Cersei Lannister (Lena Headey) was highly mocked by fans. For those uninitiated, Jaime and Cersei died in episode 5 after King's Landing was attacked by Daenerys Targaryen (Emilia Clarke). GoT's Lena Headey 'wanted Better Death for Cersei'.
One of the key discussions ahead of the release of the final season was about Cersei Lannister's pregnancy. While many had assumed that Cersei was lying about being pregnant with her twin, Jaime's child, actress Lena Headey has now opened up about the same. Recently, she opened up about a scene that she had shot but did not make it to the final cut.
Speaking to Vanity Fair, the actress said, "We shot a scene that never made it into season seven, which was where I lose the baby." Not just this, we hear the scene was quite a traumatic one for the actress but she believed that it was needed for her character so that fans would have gotten to see a different side of her. Game of Thrones Season 8: Cersei Lannister aka Lena Headey Imagined She Would Die Fighting Somebody.
Headey further added, "And it was a really kind of traumatic, great moment for Cersei that never made it in, and I kind of loved doing that because I thought it would have served her differently."
There was much talk about Cersei chugging on wine during a few scenes, that made fans believe that she wasn't pregnant, although we agree with Headey that if the said scene was added in the series, it would have certainly made a difference.
Looks like, among the many things that the GOT makers got wrong, doing away with this scene was one of them. We are sure fans would have loved to see this side of Cersei Lannister.