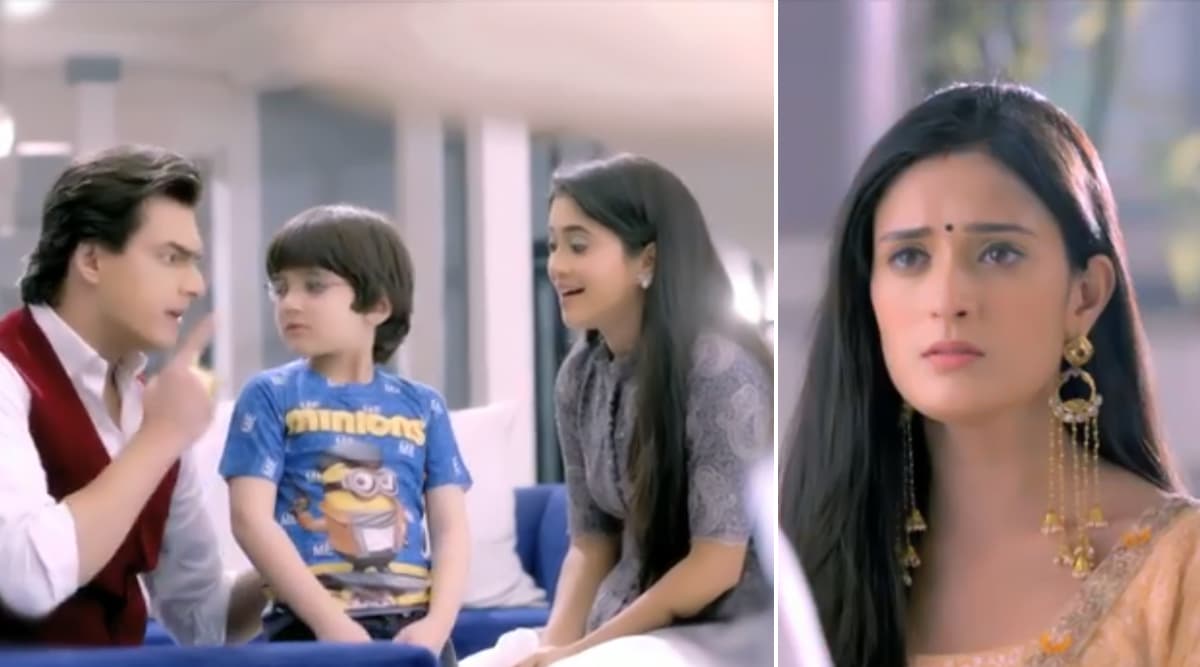 Star Plus' Yeh Rishta Kya Kehlata Hai is inching towards its huge leap in February 2020. And while various speculations ranging from the show's leads Mohsin Khan and Shivangi Joshi quitting the show to a generation leap where the entire cast will be re-cast, to how Mohsin Khan will play the grown-up Kairav and Shivangi Joshi will play his love interest among others, have been thrown around, but deets of the leap are being kept under wraps. Yeh Rishta Kya Kehlata Hai December 10, 2019 Written Update Full Episode: Vedika Is Confused About Her Decision, While Kartik and Naira Pray for Their Happy Future
However, the show recently took a short six-months leap wherein it saw Vedika (Pankhuri Awasthy) and Kartik's (Mohsin Khan) divorce get finalised and wedding preparations begin for Naira (Shivangi Joshi) and Kartik's wedding. In fact, in tonight's episode, we'll see their engagement ceremony take place, where their son Kairav will choose cartoon characters themed rings. Yeh Rishta Kya Kehlata Hai December 3, 2019 Written Update Full Episode: Kartik Decides to Inform Everyone Of His Decision To Stay With Naira And Not Vedika
But... there is a twist here. Amidst all of Kairav's demands for his parents' wedding and the preparations, combined with Kartik's impending divorce proceedings, the latter is seen striking a mysterious deal with his 'soon-to-be' ex-wife. In this latest promo, we see Kairav, Kartik and Naira discuss the wedding, but Kartik moves away from the family moment, only to remind Vedika that 'a deal is a deal'.
Check Out The Promo Below:
In the upcoming episodes, we'll see Vedika see Kartik and Niara get close in the temple and begin to feel cheated by everyone. Vedika finds it hard to digest the fact that everyone has moved on so quickly, while she still harbours feelings for Kartik. Speculations suggest she will soon be turning negative in the show, with the aim of separating Kartik and Naira and getting back her lover. Speculations are also rife that Vedika will ask for Kartik's protection as she will feel threatened by someone and something and that will be the deal between the couple. However, let us tell you that all this is speculative information that has not been confirmed by the concerned parties.