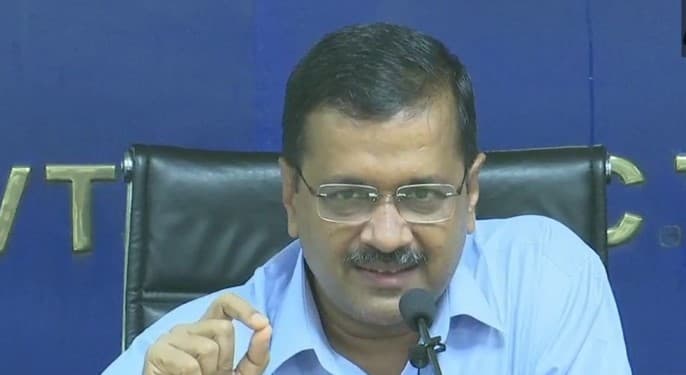 New Delhi, September 13: The amended Motor Vehicles Act may have been opposed even by some Bharatiya Janata Party (BJP)-ruled states but Delhi Chief Minister Arvind Kejriwal has supported the move. The Aam Aadmi Party convener said that national capital's traffic had improved after the implementation of the new Motor Vehicles Amendment Act. Motor Vehicles Act 2019: At Rs 2.05 Lakh, Delhi Truck Driver Hit With New Record-High Challan Under Amended MVA.
"There has been an improvement in Delhi's traffic ever since the new Motor Vehicles Act has been implemented," Kejriwal told media on Friday reported NDTV. He made this statement while announcing the odd-even scheme. Motor Vehicle Act 2019: Central Govt Should Reconsider Its Decision on Heavy Penalties for Traffic Violations, Says Kamal Nath.
Many states have refused to enforce the new MV act. BJP-ruled Gujarat was the first to revise fines, some to as low as 10 percent of the new act. Other BJP-ruled states like Maharashtra, Karnataka and Goa asked the centre to reconsider the new. States ruled by oppositions like Madhya Pradesh, Kerala and West Bengal refused to implement the hefty fines.
Steeper fines have been making headlines since it was enforced on September 1. On Thursday, a truck driver was issued a fine of Rs 2,00,500 for overloading truck in the national capital. On Tuesday, another Truck owner paid a challan of Rs 1,41,700 for overloading the truck. A Delhi resident also set his bike on fire after being penalised.