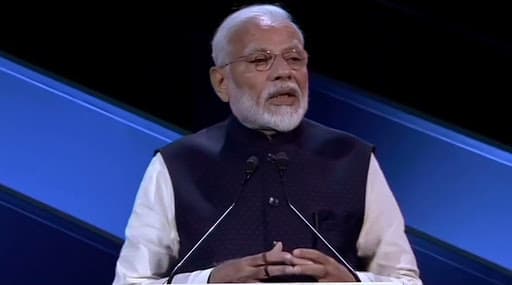 New Delhi, November 14: On the occasion of Children's Day today, PM Narendra Modi has tweeted paying his tributes to PM Pandit Jawaharlal Nehru on his birth anniversary. Children's Day is celebrated across the nation on this day every year to celebrate the birth anniversary of Nehru, fondly remembered as Chacha Nehru.
On this special day, Google has featured a Doodle titled "The Walking Tree." created by seven-year-old Divyanshi Singhal. In order to select the Doodle for the Children's Day, the tech giant had invited entries from classes 1 to 10 students across India. Children's Day India 2019: Winner of Doodle For Google Competition is Divyanshi Singhal For Her Art 'The Walking Tree'.
Check PM Modi's tweet:
Tributes to our former PM Pandit Jawaharlal Nehru on his birth anniversary.

— Narendra Modi (@narendramodi) November 14, 2019
It is a very special day in the lives of every child. Cultural functions are organised in schools dedicated to the kids and chocolates are distributed. The day is celebrated and marked in memory of Pandit Nehru, who strived for the betterment of the children. Nehru worked on several welfare schemes for the Indian youth. His aim was to get more and more children developed through education.