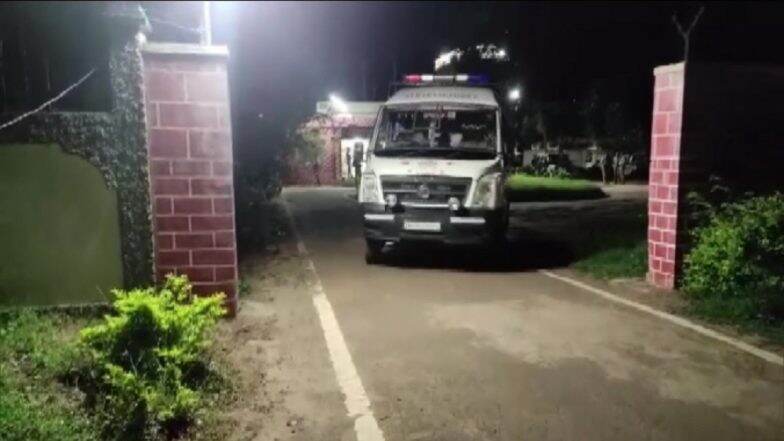 Coimbatore, August 24: The Special Investigation Team (SIT), which was constituted by the Tamil Nadu government after the Intelligence issued a terror alert in Coimbatore, took into custody two suspects on Saturday. The accused, who have been detained for interrogation, are suspected to have links with an alleged Lashkar-e-Taiba (LeT) operative nabbed in Kerala two days ago.
Identity of the two detainees were yet to be confirmed by the time preliminary reports emerged. Their arrests comes in the wake of terror alert issued in Tamil Nadu following an intel warning about the presence of six LeT terrorists in the state. Kerala Police on High Alert After LeT Intrusion Reported
Update by ANI:
Coimbatore: Following terror alert in the city, Special Investigation Team (SIT) has taken 2 persons for inquiry, after they were suspected of having links with a person arrested by Kerala Police 2 days ago for being involved with Lashkar-e-Taiba. More details awaited. #TamilNadu pic.twitter.com/WGHLV0ROn2

— ANI (@ANI) August 24, 2019
Terror alert was sounded in Coimbatore on Thursday, after the intel department said six alleged operatives of LeT were spotted in the city on August 21.
Among the suspects, five are said to be Tamil Muslims of Sri Lanka, whereas, one is reported to be a Pakistani-origin terrorist who has been identified as Ilyas Anwar.
Security has remained beefed up across Coimbatore over the last 48 hours, with the Army and Air Force also asked to alert their defences. A red alert has also been sounded in neighbouring Vellore and Tiruvannamalai.
"We have put vehicle checking points all over the city. As of now, a general red alert is maintained. There is no need to worry and no need to panic," Sumit Saran, Coimbatore Police Commissioner said earlier in the day, adding that nearly 2,000 police personnel have been assigned on duty along with the deployment of 10 Quick Reaction Teams (QRT).