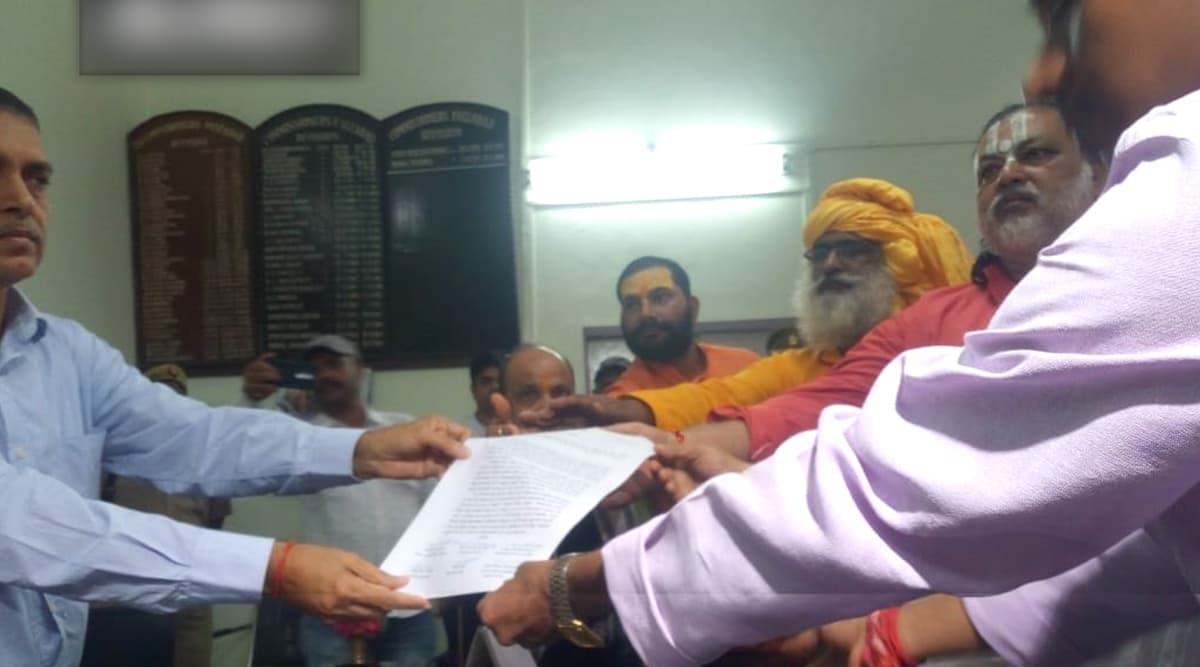 Lucknow, October 14: Senior leaders of the Vishva Hindu Parishad (VHP) on Monday sought  permission to light 'diyas' and perform prayers at Ram Janmabhoomi site in Ayodhya during the Diwali festival this year. Reports inform that the VHP leaders met commissioner of the Faizabad division, Manoj Mishra seeking permission to celebrate the festival of light at the Ram Janmabhoomi site. The delegation who met Mishra comprised of seers and VHP leaders and was led by mahant Kamal Nayan Das, heir to mahant Nritya Gopal Das, head of the Ram Janmabhoomi Nyas.
As the Ayodhya title suit entered its last phase in the Supreme Court, the VHP expressed confidence that the apex court would give a ruling that will pave the way for building of a grand Ram Temple in Ayodhya. The delegation sought permission to light 'diyas' on the complex in Ayodhya. According to a report by Hindustan Times, mahant Nayan Das was quoted saying that the entire Ayodhya will be celebrating Deepotsav, then why Ram Lala should be left in dark. Babri Masjid-Ram Janmabhoomi Title Dispute: Mediation Panel Moves Memorandum Before Supreme Court Seeking Resumption of Negotiations.
Here's the tweet:
Ayodhya: Vishva Hindu Parishad seeks permission from Divisional Commissioner Manoj Mishra to 'perform prayers on Diwali at Ram Janmabhoomi site' pic.twitter.com/ppyoaUMSKI

— ANI UP (@ANINewsUP) October 14, 2019
VHP National spokesperson Vinod Bansal was quoted by IANS saying that considering the facts, the truth, the judgement of the Allahabad High Court and above all, the belief of the whole world, we are sure that the Supreme Court verdict would be in our favour and this would pave the way for building of Ram temple in Ayodhya.
On October 4, the top Court had said that it would wrap up the hearing in the 70-year-old politically vexing Ram Janmabhoomi-Babri Masjid land dispute at Ayodhya on October 17. After the VHP sought permission to light diyas, Muslim litigant in the Ayodhya case Hazi Mehboob has opposed the VHP's demand. A report by HT states that Mehboob demanded permission to offer namaz at the disputed site if VHP gets permission to celebrate Diwali on the complex.