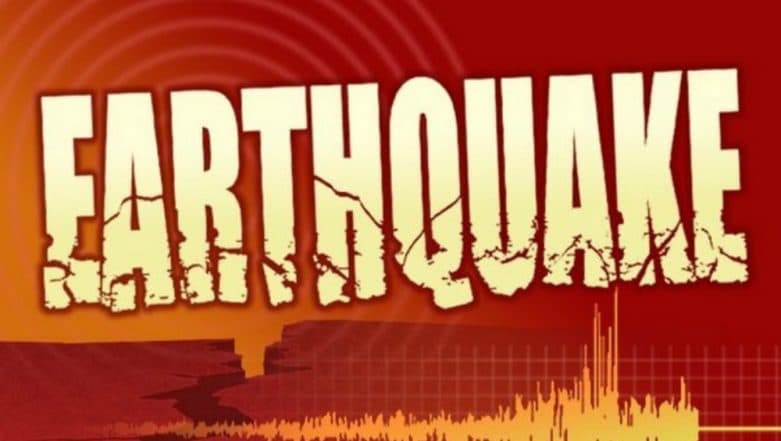 Port Blair, May 21: An earthquake of magnitude 4.5 struck India's Nicobar islands region on Tuesday, the India Meteorological Department (IMD) informed. According to a tweet by ANI, the quake struck the region at 2:04 am on the intervening night of Monday and Tuesday. No casualties or loss of property has been reported so far. More details awaited.
On May 18, a strong 6.7-magnitude earthquake hit Andaman and Nicobar Islands, the U.S. Geological Survey reported. Reports inform that the quake was at a depth of 6.2 miles about 68 miles southeast of Misha, Nicobar Islands, in the Indian Ocean, the agency reported. Earthquake in Papua New Guinea: Quake of Magnitude 7.2 Hits the Pacific Island Nation. 
The Andaman and Nicobar, made up of more than 500 mostly uninhabited islands, is prone to earthquakes. In April, a total of nine medium intensity earthquakes, with a magnitude ranging from 4.7 to 5.2, hit the Andaman and Nicobar Islands. All the quakes hit the region in a span of two hours, according to the National Centre for Seismology.