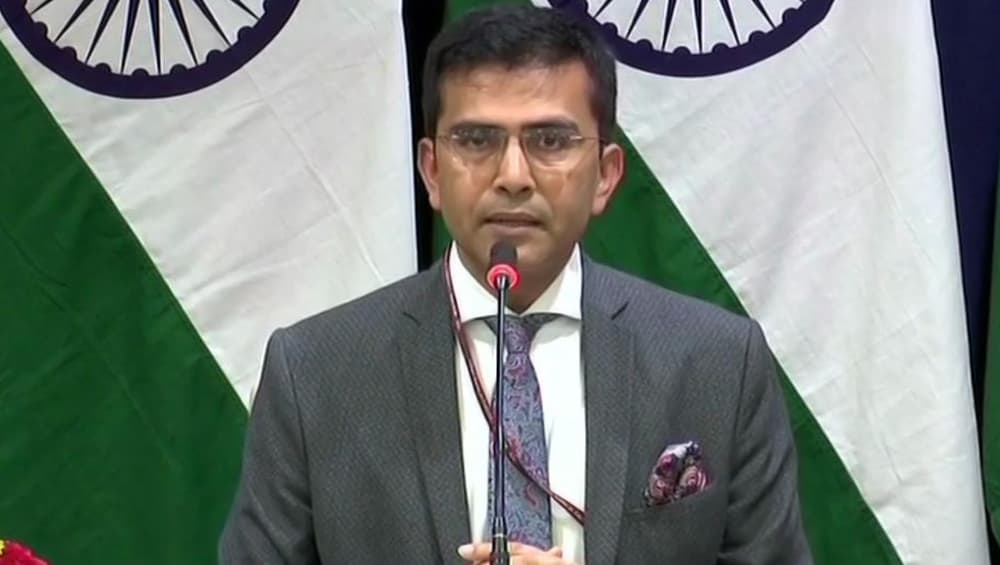 New Delhi, January 9: The Ministry of External Affairs (MEA), while briefing the press on the visit of a 15-nation foreign delegation to Jammu & Kashmir, said the ambassadors of the European Union (EU) were left out due to size constraints. The Foreign Ministry's statement came in the backdrop of reports alleging that the EU envoys had laid some "pre-conditions" for their visit which were unacceptable to the Centre.
Reports had claimed that the EU envoys had asked the Indian government to allow them to move freely in the conflict-ridden region and meet three former chief ministers - Farooq Abdullah, Omar Abdullah and Mehbooba Mufti - who are detained since the abrogation of Article 370. The MEA, however, denied facing any such pre-condition from representatives of the European Union. EU Lawmakers Were on 'Familiarisation Visit' to Kashmir: MEA Rebuts Congress' 'PR Exercise' Barb.
MEA spokesperson Raveesh Kumar, while speaking to reporters hours after the foreign delegation landed in Srinagar, said size constraints forced them to exclude the EU envoys from this visit. "We wanted this group to be of manageable size and make it broad based representing different geographical regions," he said.
"When we approached them they welcomed the decision. Our understanding is that they wanted to visit in a group. You're aware, on many issues they take group position. Invitation wasn't sent to all members because it would have made the delegation too big," Kumar added.
Update by ANI
MEA: There first meeting was with security officials to get a sense of security situation in J&K, and also threat posed by terrorism in maintaining peace. Objective of visit was the envoys to see first hand the efforts which have been made by govt's to normalise situation https://t.co/pLsGELndeY

— ANI (@ANI) January 9, 2020
Among those on visit to J&K includes the ambassador of United States, Kenneth I Juster. Other countries whose envoys are part of the delegation are: South Korea, Vietnam, Bangladesh, Maldives, Morocco, Fiji, Norway, Philippines, Argentina, Peru, Niger, Nigeria, Togo and Guyana.
This is the second visit of a group of foreign dignitaries in J&K after the revocation of the region's semi-autonomous status. In October last year, a group of 23 EU lawmakers - mostly representing far-right parties - visited Kashmir Valley to meet civil society members. The government had then maintained that EU MPs were on a "private visit" facilitated by a Delhi-based think tank.