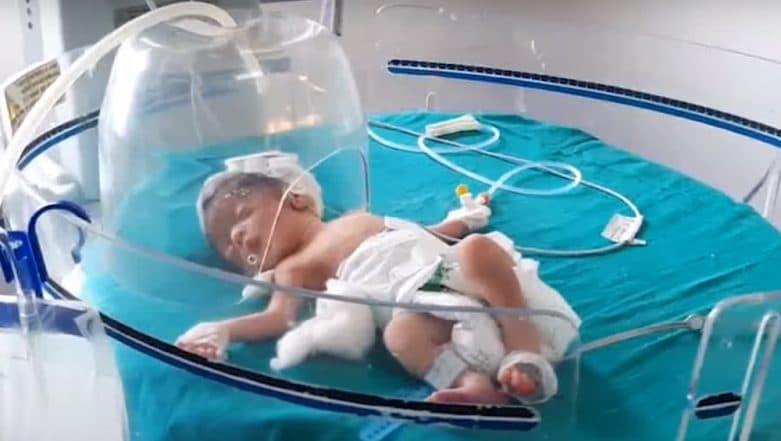 Chandigarh, July 7: A new-born female baby was abandoned by her mother and thrown in a drain in Haryana's Kaithal. The incident was captured on the CCTV camera. Interestingly, it was because of the stray dogs in the area that the girl was saved, though inadvertently.
The case of female infanticide was caught on the camera and it can be seen that a woman abandons the pre-mature baby in the drain. Maharashtra Woman Kills 10-Month-Old Son as She Wanted Girl Child; Body Found in Water-Filled Drum.
Watch the Abominable Video in the Tweet Below
It was the dogs who barked and brought it to the attention of the people that there was a baby inside the polythene. After some time, due to the constant loud barking of the dogs, the people in the near-by area were alerted and rushed to save the baby.
The baby is under intensive care unit and her condition is said to be critical. The doctors treating her confirmed that she is a pre-mature baby. They said that the next few hours are crucial.