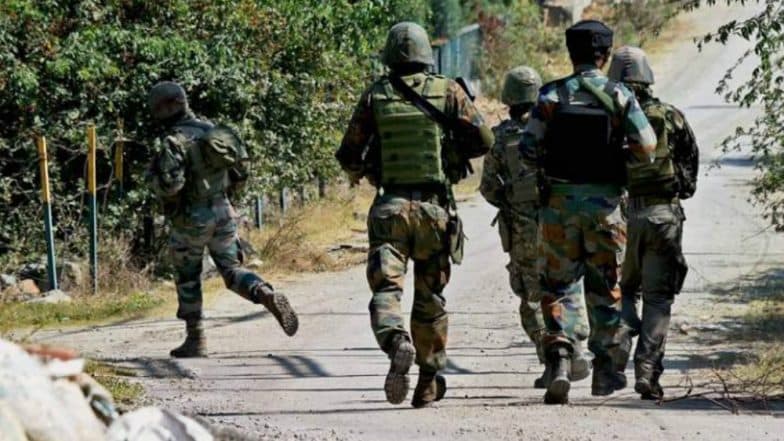 Srinagar, February 11: The Indian army on foiled a terror attack on its cap in Uri in Jammu and Kashmir. Three to four terrorists attacked the camp at Mohra in Uri on Sunday night. The camp is near the Line of Control (LoC). According to reports, last night the security personnel of Army Artillery unit at Rajarwani, Uri detected some suspicious movement around the camp and opened fire. Jammu and Kashmir Encounter: Two Terrorists Killed in Gunfight Between Security Forces and Terrorists in Budgam.
The area has been cordoned off and is being searched jointly by Police and the Army. Two people are being examined till now. The security around the camp has been tightened. Meanwhile, all local units of the Army and the central paramilitary force deployed in the area have been alerted.
Meanwhile, yesterday, security forces gunned down five terrorists during an encounter in Kulgam district of Jammu and Kashmir. The Police has also recovered weapons and warlike stores from the site. Heavy stone pelting has also been reported from the site. According to a report by PTI, in 2018, the gunfight between security forces and terrorists were witnessed in 12 of the 22 districts of Jammu and Kashmir with Kupwara accounting for the highest number of terrorists (52) killed in such encounters.  Reports inform that of the total 256 militants killed in 2018.