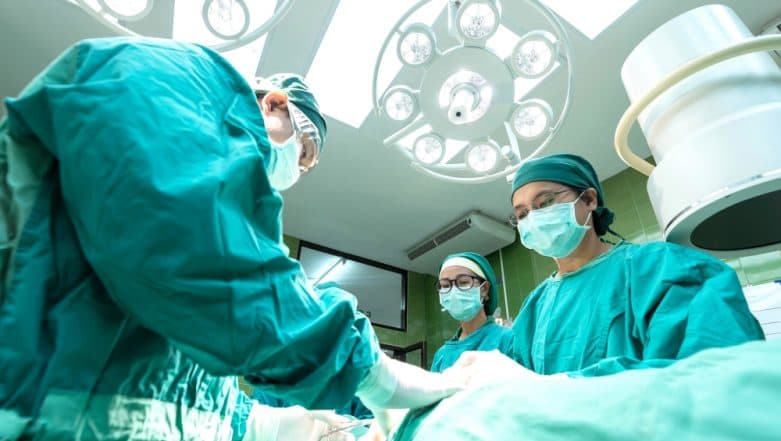 Mumbai, March 18: At a time when politicians leave no stone unturned to fuel communal tension between Hindus and Muslims, common men and women from the two communities with their noble acts and sacrifice often send a message of unity. In Mumbai, a Hindu family from Bihar and a Muslim family from Thane came together to save their loved ones' lives. The two women of the families donated kidneys to each other's husbands. The transplants happened on March 14 at Saifee Hospital.
Thane residents Nadeem (51) and Nazreen Patel (45) and Bihar's Ramswarth Yadav (53) and his wife Satyadevi (45) were brought together about six months ago by their nephrologist. Both Nadeem and Ramswarth needed a kidney transplant. Nadeem was on dialysis since four years. Ramswarth's health was also on a decline after his kidney disease.  Nazreen and Satyadevi were unable to donate their kidneys to their husbands because of blood group mismatch. SDMC Councillor Offers to 'donate' Kidney to Raise Funds for Street Lights in Aya Nagar.
Meanwhile, Dr Hemal Shah, head of nephrology at Saifee Hospital, found that Ramswarth's blood group (A) matched with Nazreen's, while Nadeem's (B) matched with Satyadevi's. Dr Shah then informed the two families and after a month-long discussion, they agreed for it. "Despite dialysis, my father led a painful life for the past two years. The only way out was a transplant. And in matters of life and death, religion doesn't matter," Ramswarth's son Sanjay told TOI.
Ramswarth also convinced Nadeem to shift his dialysis centre to a Bhuleshwar place that he visited. Nazreen and Satyadevi would often accompany their husbands to the centre and soon became friends. "They would discuss their fears and even find solutions to procedural obstructions together," Sanjay was quoted as saying. The two families worked as a team and to overcome all legal tangles and make the transplants happen.