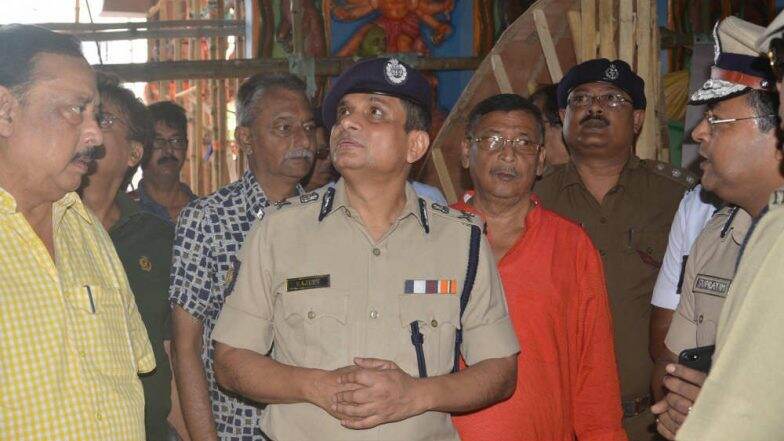 New Delhi, February 7: The Centre on Thursday asked the West Bengal government to take action against the IPS officers for sitting on a dharna along with state Chief Minister Mamata Banerjee in Kolkata on February 4 as per All India Services (Conduct) Rules.  According to reports, the Centre is likely to strip the IPS officers of their for sitting the dharna. The Centre may also remove names of delinquent officers from the empanelled list and bar them for a certain period from serving in the central government. Mamata Banerjee, Right or Wrong, The Only Leader in Opposition Who Can Take PM Narendra Modi Head-On?
A political row erupted after the Kolkata Police briefly detained five Central Bureau of Investigation (CBI) officials who had arrived to search the residence of Rajeev Kumar on Sunday, who according to the probe agency was absconding fearing arrest in chit fund scam cases. Rajeev Kumar, a 1989 batch IPS officer, went slow or diluted the SIT probe in multi-crore Saradha and Rose Valley Ponzi scams, the CBI said on Saturday. Mamata Banerjee Ends Dharna Near the Metro Channel in Kolkata, Announces Opposition Programme in Delhi Next Week.
West Bengal Chief Minister Mamata Banerjee called for the 'Save the constitution' dharna after high drama took place outside the residence of Kumar. Opposition leaders including, Congress president Rahul Gandhi, Delhi CM Arvind Kejriwal and former Uttar Pradesh CM Akhilesh Yadav extended their support to Banerjee. Meanwhile, hearing the case on Tuesday, the Supreme Court had ruled that, but it could not arrest him or use any coercive action against him. On the same day, the West Bengal CM ended her sit-in protest.