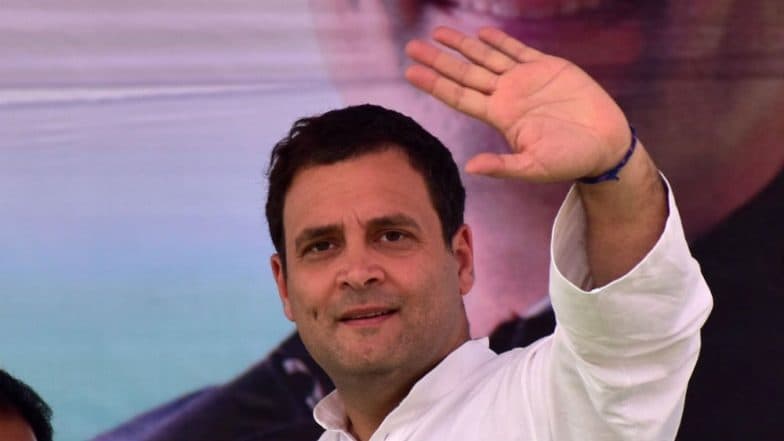 Bhopal, December 7: The exit poll conducted by Today's Chanakya predicted a clear majority for the Congress in Madhya Pradesh assembly elections 2018. According to the Today's Chanakya exit poll results, the Congress is likely to win 125 seats, breaching the majority mark of 116 seats out of 230. The BJP, on the other hand, is projected to bag 103 seats. Two seats could go to other parties or independent candidates.
Polling in Madhya Pradesh was held on November 28 when around 75 per cent voter turnout was recorded. As many as 2,899 candidates are in the fray for the 230 seats. The BJP contested all 230 seats, whereas the Congress fielded candidates in 229 seats leaving one seat, Jatara, for Sharad Yadav-led LJD. Mayawati's BSP contested in 227 seats and SP fielded candidates in 51 constituencies. Satta Matka Prediction Ahead of Exit Poll Results 2018: Congress May Win MP & Rajasthan, BJP to Retain Chhattisgarh, Says Matka.
Out of six major news channels/agencies that conducted exit polls of Madhya Pradesh elections on Friday, five gave the Congress an edge over the BJP. Only Times Now predicted a clear majority for the BJP in Madhya Pradesh. It gave 126 seats to the saffron and 89 to the Congress.
The BJP had won 166 seats in 2013 Assembly polls, while the Congress and the Bahujan Samaj Party (BSP) had bagged 58 and four seats respectively. The result of the polls will be declared on December 11.