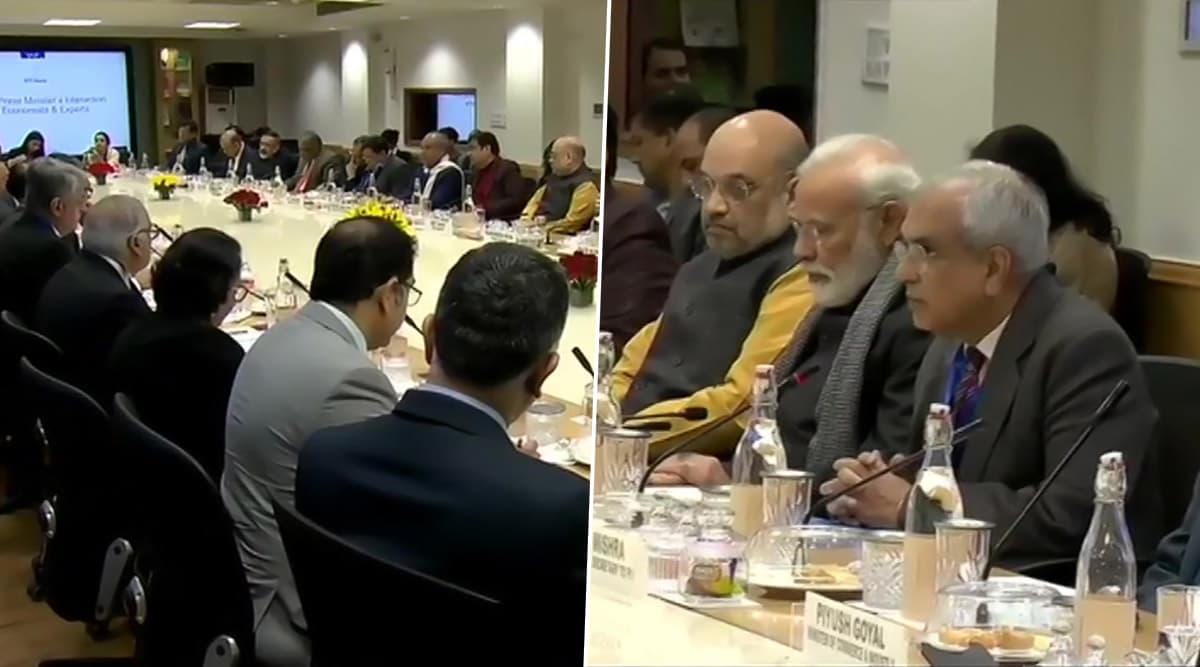 New Delhi, January 9: Union Finance Minister Nirmala Sitharaman skipped the top-level meeting which was convened by Prime Minister Narendra Modi with India's top economists on Thursday. The meeting that took place at Niti Aayog, saw the presence of several top leaders including Prime Minister Narendra Modi, Home Minister Amit Shah, Niti Aayog Vice Chairman Rajiv Kumar and CEO Amitabh Kant, Commerce Minister Piyush Goyal, Highways Minister Niyin Gadkari were also present in the meeting.
Ahead of the Union Budget 2020, the Prime Minister held a meeting with several industry experts and economists to take their suggestions to revive the Indian economy. However, it is surprising that Sitharaman was found to be missing in the meeting. The Prime Minister met 30 industry experts and economists to review and take their views on steps to revive the Indian economy on growth and employment.
Here's the tweet:
Delhi: Prime Minister Narendra Modi meets top economists of the country, at Niti Aayog, ahead of the Union Budget. Home Minister Amit Shah, Union Ministers Piyush Goyal and Nitin Gadkari also present pic.twitter.com/fFqqTRqmtQ

— ANI (@ANI) January 9, 2020
The meeting was convened ahead of the budget session which is likely to begin on January 31. According to sources, the Budget Session will be held in two phases from January 31 to April 3, with the Union Budget to be presented on February 1. They said the first phase of the session will be from January 31 to February 11 and the second will be from March 2 to April 3.