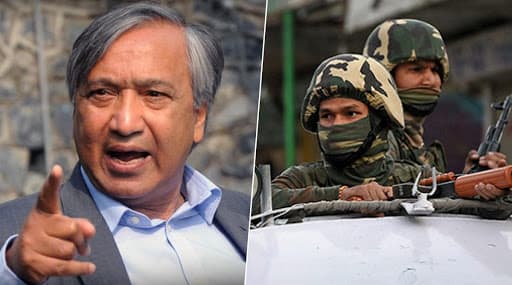 Srinagar/New Delhi, October 22: With over two months of restrictions imposed by Narendra Modi government on Jammu and Kashmir after Article 370 was abrogated, CPI(M) leader and former MLA Mohammed Yusuf Tarigami replied to a question of a journalist by answering him in a question. Asked on why people of Kashmir were not coming out in numbers to protest the August 5 decision, Tarigami replied, "How many protests have you seen in Tihar jail?"
Addressing a press conference in party general secretary Sitaram Yechury's official residence in New Delhi, Tarigami criticised the Union government for imposing restrictions in the state of Jammu and Kashmir post the revocation of Article 370 and bifurcation of state into Union territories. Reacting on the silence of people in the Valley, he said, as The Hindu quotes, "Silence is not acceptance. It will be a mistake to believe this." Adding more, the CPI(M) leader said, "There is huge disappointment among people, the youth are also in deep distress." Congress Leaders' Statements on Jammu and Kashmir Have Helped Pakistan: PM Narendra Modi.
Asked if he thinks the post revocations of restrictions from Jammu and Kashmir, Taragami stated that he did not support violence in any form. He said, "Violence in any form has to be unacceptable." Calling himself lucky, Taragami stated that he is probably the only one to travel to Delhi for medical reasons, since the August 5 lockdown.
Contradicting the tall claims of peace the Union Government in the Valley, Taragami stated that though schools and colleges were open functioning without students or teachers. He stressed that political leaders in the Valley feel humiliated and questioned the Centre why they were not consulted before undermining Article 370 and annulling Article 35-A. It is to be known that the Centre imposed restrictions in Jammu and Kashmir on August 4, a day ahead of revoking Article 370 from the state.