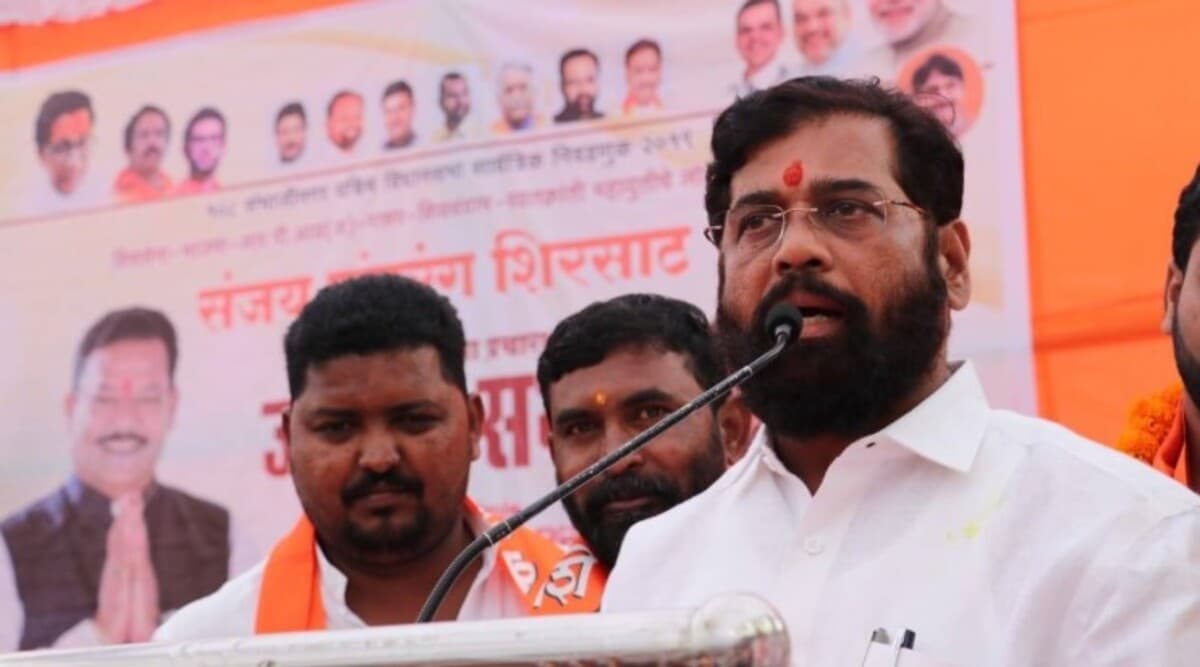 Mumbai, November 4: Amid the open-ended war between Bharatiya Janata Party (BJP) and Shiv Sena for the Chief Minister's post and equal distribution of cabinet portfolios, a new name has cropped up for the CM's position. Posters suggesting Shiv Sena Legislative Party Leader Eknath Shinde as the new Shiv Sena Chief Minister candidate has been put up in Thane. Shiv Sena Should Accept Deputy CM Post For Aaditya Thackeray And Leave CM Chair For Devendra Fadnavis, Says Ramdas Athawale.
As Sena workers are demanding Uddhav Thackeray's son and Worli MLA Aaditya Thackeray be the next CM, the banners saying, "Praying that Eknath Shinde saheb becomes the CM," have emerged in Thane. Sena leaders said that the party has nothing to do with the banners and it was installed by local residents who were sharing their love, mid-day reported. Maharashtra Government Formation: Sanjay Raut Says 'Shiv Sena Has Support of Over 170 MLAs', Claims Figure Can Go Up to 175.
Poster Suggesting Eknath Shinde as Shiv Sena CM Candidate: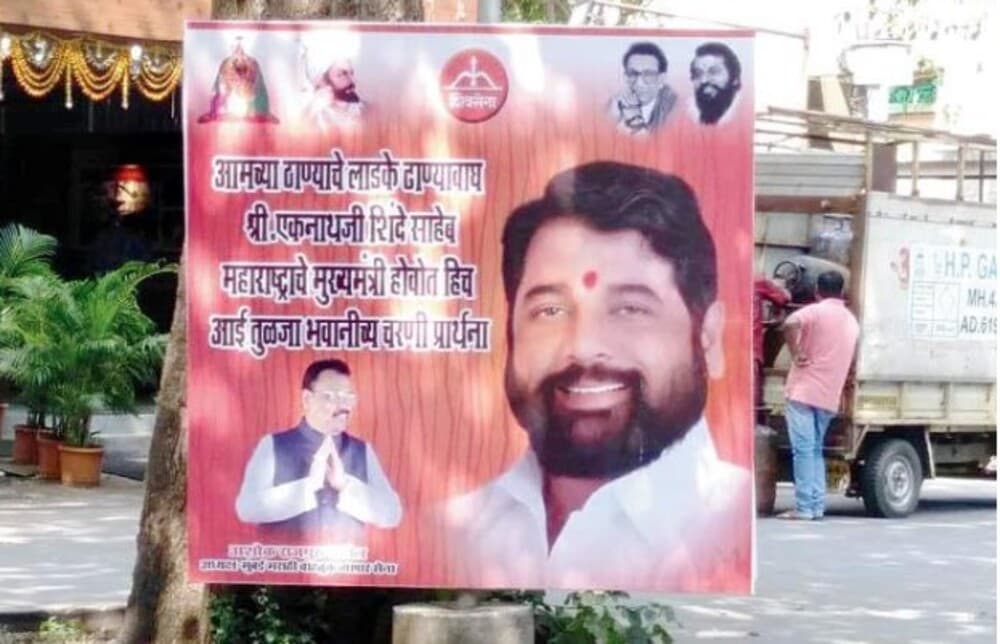 Who is Eknath Shinde?
Eknath Shinde is an MLA from Thane's Kopri-Pachpakhadi constituency. The Sena leader has been elected consecutively for four terms in the state assembly for 2004, 2009, 2014, and 2019. Eknath Shinde is considered a close confidant of Sena chief Uddhav Thackeray. His son Dr Shrikant Shinde is a Member of Parliament from Kalyan constituency.
The Shiv Sena has continued its open-ended war with the Bharatiya Janata Party (BJP) over the CM's post and equal distribution of cabinet portfolio. On Sunday, Senior Sena leader Sanjay Raut had warned that they have the support of over 170 MLAs. He also claimed that the numbers can even go up to 175.
In Maharashtra Assembly Elections 2019, the Bharatiya Janata Party won 105 seats, Shiv Sena won 56, NCP 54 and Congress 44 in the 288-member Assembly. Till now, no party has staked claim to form the government. The majority mark for the Maharashtra Assembly is 145