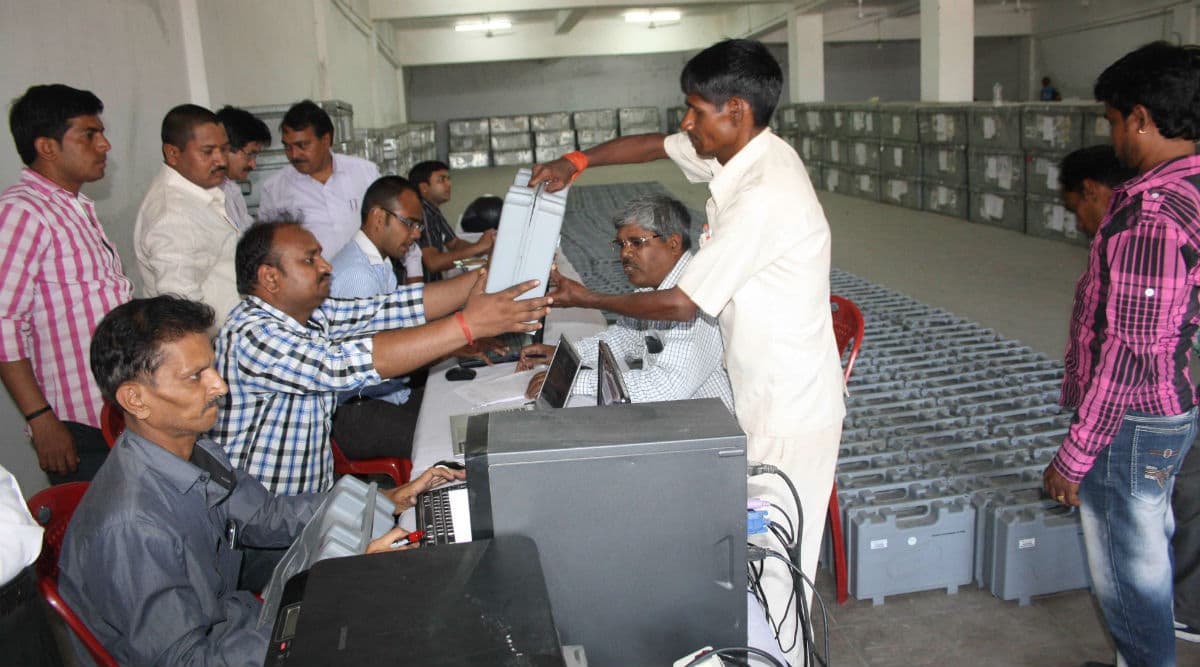 Satara, October 22:  Residents in Navlewadi village of Koregaon Tehsil in Satara district reportedly alleged that votes cast for any candidate were going to Bharatiya Janata Party's account on Monday when polling for the Satara Lok Sabha by-election was held. The Election Commission, however, clarified that no such incident took place at any of polling booths in Satara. Sharad Pawar Addresses Rally in Pouring Rain in Satara, Admits NCP's 'Mistake' During Lok Sabha Elections; View Pics.
While a report said that the election officials at the polling booth in Navlewadi village admitted of malfunction in the EVM and replaced it, Kirti Nalawade, the returning officer for the Koregaon assembly constituency, dismissed the report. Voters had approached the officials alleging that votes cast in favour of the NCP nominee Srinivas Patil were going into the "account" of BJP candidate Udayanraje Bhosale, Maharashtra Times reported.
Bypoll for Satara Lok Sabha seat was held simultaneously with the assembly elections on October 21. NCP legislator Shahshikant Shinde said he saw votes cast when he visited the polling booth cast in favour of other candidates were going into the "account" of the BJP. He said that when he reached the polling station and raised the issue with the election officials, they hurriedly changed the EVM machine.
"I received a call from some voters and our party workers who informed me that votes cast for the NCP candidate were going to the BJP nominee. By the time I reached there, around 270 votes were cast in a similar manner," Shinde told news agency PTI.
"I suggested that a voter will cast his vote in the presence of the main poll official there to verify the claims. When one person went to vote, the machine suddenly developed some issue and stopped working. Some officials then checked the machine and informed us that there was some issue with the machine and proposed to replace it. The machine was then replaced," he said.
Shinde said that the poll officials refused to conduct fresh polling. "We replaced the machine, not because of their claims but because there was some issue with the pressing of the button. The replacement has nothing to do with these claims," a poll official was quoted as saying.
Sheyphali Sharan, the official spokesperson of the Election Commission, later clarified that no such incident took place in Satara. She said that no such malfunction was found in any of EVMs. Sharan said that rumours of EVM malfunction being spread on social media but nothing of that sort happened.