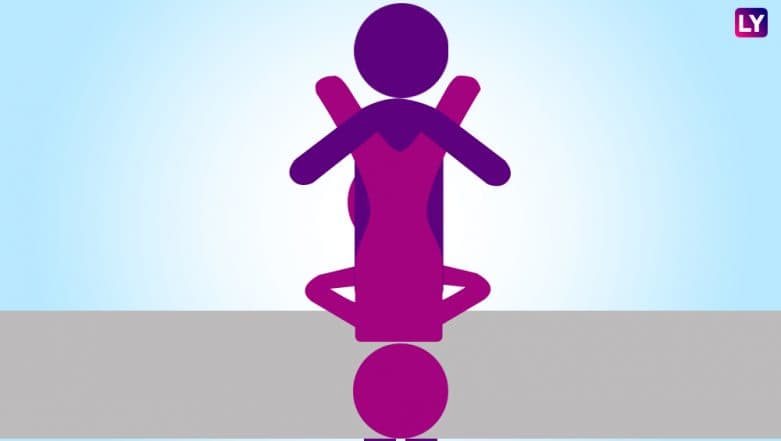 When it comes to sex, there are innumerable positions a couple can try if they wish to spice things up in the bedroom. After Queening and Scissoring, the latest sex position for couples to explore is called 'X Marks the Spot' and it is especially great for men with small penises. According to Urban Dictionary, 'it is a sexual position where an individual lies on the ground and makes an 'x' with his or her body'. Penis size doesn't really matter, how you perform with your manhood is more important. In fact, according to a recent poll, women don't really care how big is your penis. The 'Lotus' is the Latest Hit Sex Position Among the Couples, Here's Why it Makes the Ideal Intimate Position.
The 'X Marks the Spot' is a little complicated but it is worth the effort as it's pleasurable for both men and women. Let's discuss how can one go about it. According to Bustle, the woman needs to lie on her back on a table, counter or any other flat surface of equal height. Put your legs in the air and cross them at the knees or ankles. Crossing them at the knees will make for a tighter sensation which is great for partners with small penises. The man then stands in front of her and enters where 'X Marks the Spot'. 'Queening' is the Hottest Sex Position! Why all Women Need to Try This Empowering Style for Oral Orgasm.
Choosing a hard and higher platform is best for this position because the bed is likely to be too short. If your partner is average to above average height, they can easily penetrate you when you're on a surface other than a bed in this position, according to Bustle. So, for all the men who not well-endowed and are insecure about their penis size, try the 'X Marks the Spot'. And don't worry if you do not get the position right in the first attempt, try again. After all practice makes a man perfect. If you are planning on trying this sex position or have already experimented it, let us know in comments.