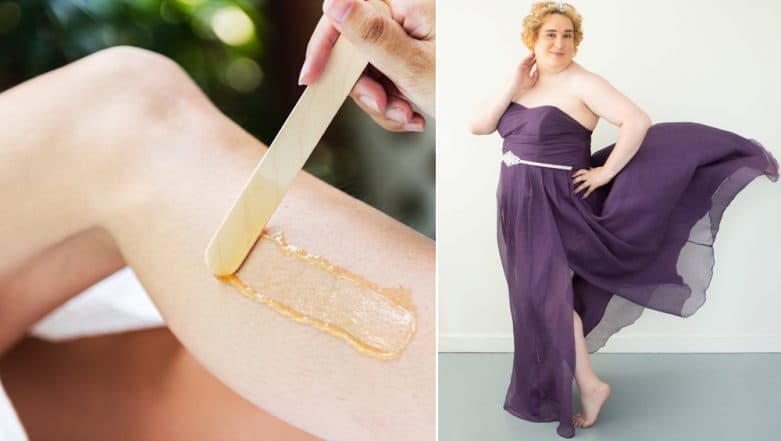 A Canadian transwoman Jessica Yaniv has been making it to headlines after she forced a salon to close down due to their transphobic attitude over waxing. Yaniv has filed complaints against not one but over 16 salons and female waxers who refused to give her a Brazilian wax, to his penis and testicles. She filed gender-identity discrimination complaints with the Human Rights Council (HRC) in British Columbia and accused them of being transphobic. Woman's Armpit Gets Glued To Body After Using Hot Wax at Home (Watch Video).
The females who she has filed against come from not a well-to-do background and speak English as a second language. John Carpay, President of the Justice Centre for Constitutional Freedoms, is representing the women against whom Yaniv has filed complaints against. They mention that Marcia Da Silva, an immigrant from Brazil was forced to shut down her salon following transwoman Yaniv's accusation. But the women say that they are not someone qualified to perform a Brazilian wax and that needs special training. Da Silva explained she denied to perform the wax because of safety reasons and concerns raised by her husband.
Yaniv while speaking to the Tribunal said that one cannot choose their clientele. She also tweeted, "This is about businesses and individuals using their religion and culture to refuse service to protected groups because -they- don't agree with it." She also mentioned that she will never stop fighting for equal rights.
Check Yaniv's Tweet Regarding the Trans-Waxing Controversy:
One proud lesbian. I'll never give up fighting for human rights equality. #LGBTQoftwitter pic.twitter.com/sKyjJ0Um39

— Jessica Yaniv (@trustednerd) June 16, 2019
A lawyer who represents Da Silva mentioned how Yaniv's complaint affects the livelihood of the woman. Other two women have already been forced out of business following the HRC actions. The entire issue has now become a trans-waxing controversy, which itself is shocking a lot of people. People on Twitter call it a sexual assault if someone is being forced to clean or deal with genitalia. Do You Shave Your Pubic Hair? Here Are Traditions that Women Follow Around the World.
Pressuring women to handle male genitalia against their will isn't just disgusting.

It is sexual assault!

A woman should not be forced by law to touch a penis if she doesn't want to.https://t.co/4Z6WjGWS9A

— Theodora Dickinson (@TheaDickinson) July 20, 2019
Shame on Canada for even considering this BS! Where are the zealous "MeToo-ers"?? Here is something for you to stand up for!

Canada's bizarre trans-waxing controversy - spiked https://t.co/U2MFl2kdbB

— Christal Simpson (@ChristalSimps10) July 21, 2019
Jessica Yaniv, an activist of transgender rights has been in the news earlier too when she asked permission to host "topless" LGBT swim parties for people above 12 years at the municipality's public swimming pools. Her complaints against the females in salons is causing trauma to her lives. As Carpay put it, its "certainly very traumatic" for these women to go before the Human Rights Tribunal.