Deepika Padukone is all set for her second red carpet appearance at Cannes 2019 and this time she preferred going a bit more dramatic than her last outing. If you wondered about her monochrome attire that was too dramatic for you, wet till you see her hog all the headlines today. Deepika is clearly determined to make her presence felt and her experience of two long years is proving to be a boon for her. After nailing a Peter Dundas creation, she picked Giambattista Valli for her next outing and their collaboration is indeed raising some eyebrows. Cannes 2019: Deepika Padukone's Fans Are Unable to Understand Why She's Changing So Many Clothes on Day 2!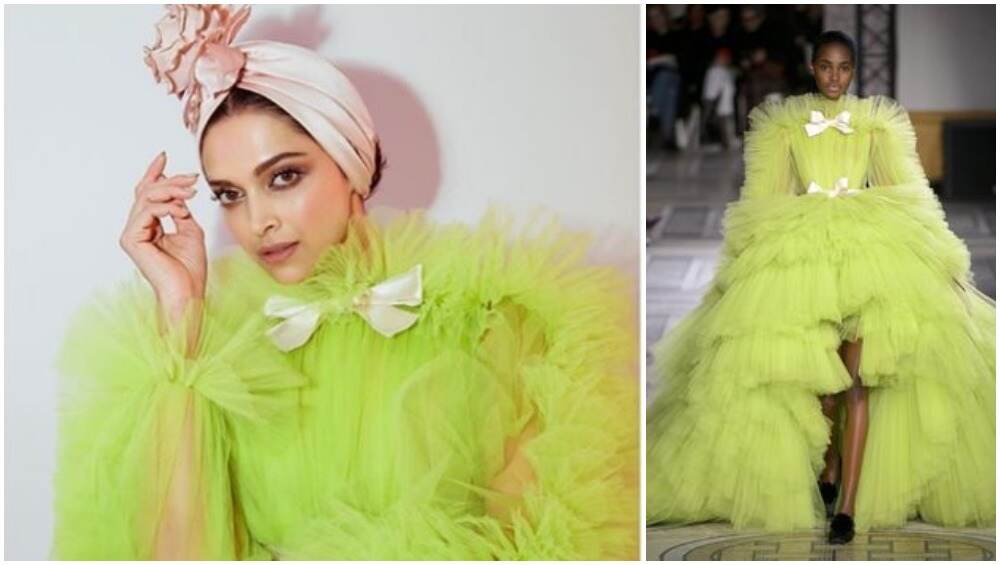 There's no playing subtle for Deepika this year. The actress wants to make an impact and what better way than picking quirky outfits with loud colours? Though she insists on keeping her new attire a little secret, we managed to dig the designer's Spring/Summer 2018 collection to get an entire picture. And honestly, we aren't really disappointed. It's hitting your eye but looks fun. With peach turban and her charming demeanour, she's ready to enjoy her special moment. Cannes 2019: Deepika Padukone Adds a Dash Of Neon Green to Her Outfit With Oversized Sneakers to Make Us Go Wow on Her Day 2 Look!
Check out Deepika Padukone's next dramatic look
Deepika Padukone prefers to play very safe when it comes to her MET Gala outings but goes all out for her Cannes appearances. No, we don't have any qualms about it but wish to see the same side of hers on the American soil as well.