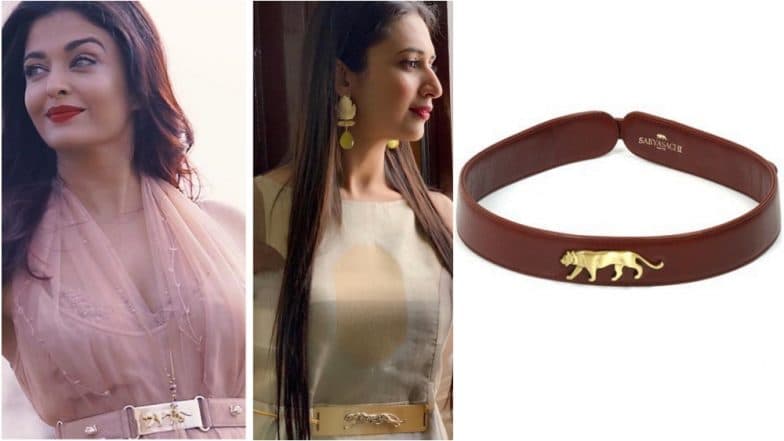 Remember Kangana Ranaut's famous dialogue from her film Tanu Weds Manu Returns, "Reebok nahi toh Reebuk hi sahi"? It means if you cannot have (read: afford) the original, settle for its rip-off. Copying has become a new fashion trend in the fashion industry — copying of ideas, themes, designs and now motifs. And one Instagram page which is having a blast calling out these #GandiCopies is Diet Sabya. Their latest catch is famous television actress Divyanka Tripathi Dahiya. Yes, TV's favourite Ishi Maa is called out by Diet Sabya for flaunting a lousy rip-off of Sabyasachi's signature tiger motif belt in her latest OOTD. Top 10 Copycat Designers Highlighted by Diet Sabya on Instagram.
Divyanka Tripathi is not only a big name on Indian television but a huge celebrity on social media. People adore her on the photo-sharing platform, Instagram on which she has a crazy 9.7 million followers. That's a massive number for a television personality in India who otherwise get shadowed by Bollywood biggies. Now, Divyanka owes a lot of her social media success to her fashionista avatar. Fans admire her desi as well as modern style statements. But not this time around when the actress endorsed an accessory that is blatantly copied from India's most famous fashion designer's work. Ranbir Kapoor's Sister Riddhima Kapoor Sahni Issues an Apology After Diet Sabya Accuses Her of Plagiarism.
The Yeh Hai Mohabbatein actress shared two pics of hers along with a caption and outfit details. She writes, "A simple dress can enhance your elegance, and classy accessories can lift up the look. Just plan how you want to look for the event and work your way around it." The maxi dress is by Raisin label, which Divyanka accessorised with earrings and a belt to cinch her waist, both being from Rimayu. But little did the 33-year-old actress, or her stylist Victor Robinson know that the belt by Rimayu is copied from ace designer Sabyasachi Mukherji's iconic belt bearing 'Bengal Tiger' symbol.
Divyanka Tripathi in Raisin Maxi Dress and Rimayu Belt
Diet Sabya's Post Calling Out Divyanka Tripathi Over The #GandiCopy
The Original Bengal Tiger Belt by Sabyasachi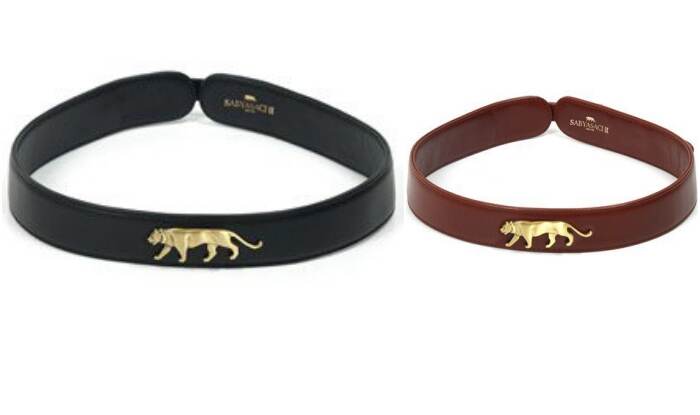 Diet Sabya who has cemented its place in the India fashion industry dissed Divyanka Tripathi and the brand for lifting Sabyasachi's iconic design. The page shared a collage with a picture of Bollywood actress Aishwarya Rai Bachchan wearing original belt by Sabyasachi on the left and Divyanka's pic wearing Rimayu's belt on the right. They captioned the image as, "#Guts On A Sunday afternoon!! 🤯...Y'all will often tell us not to blame the celebrity, but you've to live under a giant rock to not know that this is an iconic @sabyasachiofficial belt. NO excuses!! ..#dietsabya #Gandi #copy #lol #🤢" Indeed that's a shameless copy.