Bhishma Ashtami 2023 will be celebrated on January 28. This annual celebration is dedicated to Bhisma, from the great epic Mahabharata. It is believed that Bhishma, also known as 'Ganga Putra Bhishma' (Bhishma the son of Ganga devi) or 'Bhishma Pitamaha' (Bhishma the grandfather), departed from his body on this chosen day. Bhishma Ashtami is a particularly important celebration that is celebrated with great fervour and enthusiasm in West Bengal as well as some parts of South India. To celebrate Bhishma Ashtami 2023, people are sure to share Happy Bhishma Ashtami 2023 wishes and messages, Bhishma Ashtami 2023 greetings, Happy Bhishma Ashtami WhatsApp messages, images and HD wallpapers. Ratha Saptami 2023 Wishes in Telugu & Surya Jayanti HD Images: WhatsApp Messages, GIFs, Wallpapers and SMS for Auspicious Hindu Festival.
The celebration of Bhishma Ashtami, the anniversary of Bhishma Pitamah's death, is observed during Magha Shukla Ashtami. It is believed that  Bhishma Pitamah left his body on the auspicious day of Uttarayana, i.e., when Lord Surya started moving Northward after completing a six-month period of Dakshiyana. There are various traditions, and rituals followed to mark Bhishma Ashtami 2023. People observe the ritual of 'Ekodishta Shraddha' in honour of Bhishma. According to the belief, only those devotees whose fathers are not alive anymore can perform this ritual. However, some communities do not follow this and believe that anyone can perform the 'pooja'. Taking a dip in the holy river, observing fasts for the almighty and making various offerings are all common practices during this time. On Bhishma Ashtami 2023, here are some wishes, greetings, WhatsApp messages, images and HD wallpapers that you can share with friends and family.
Bhishma Ashtami 2023 Wishes and Greetings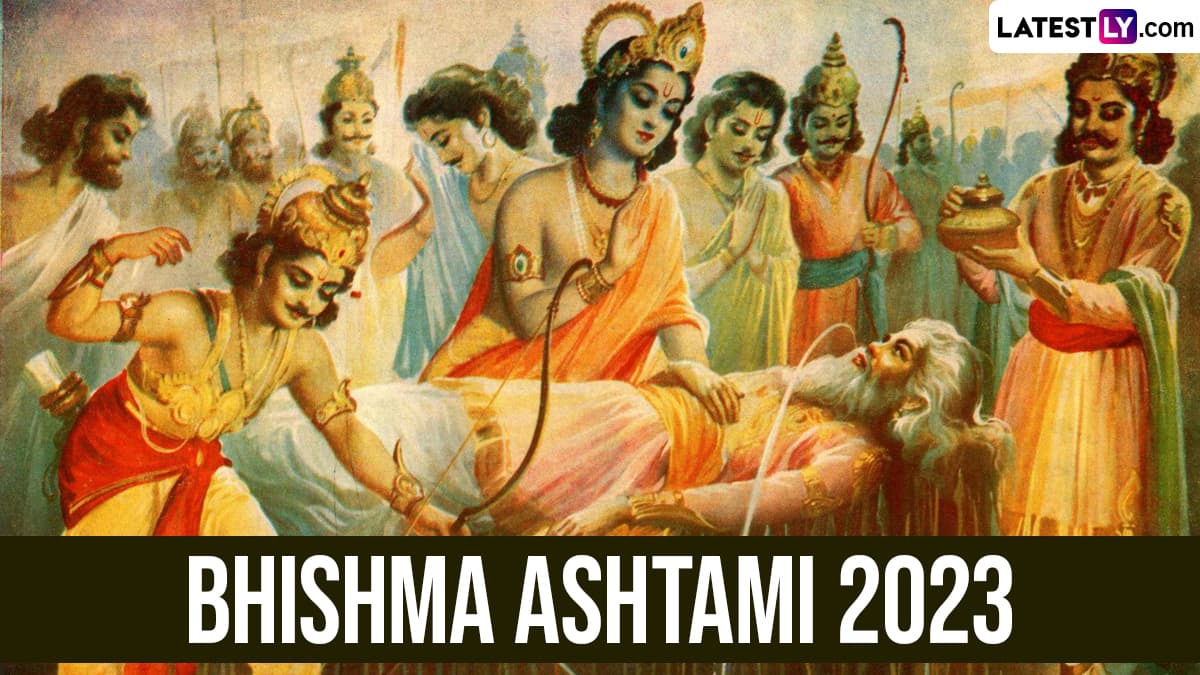 Bhishma Ashtami 2023 Wishes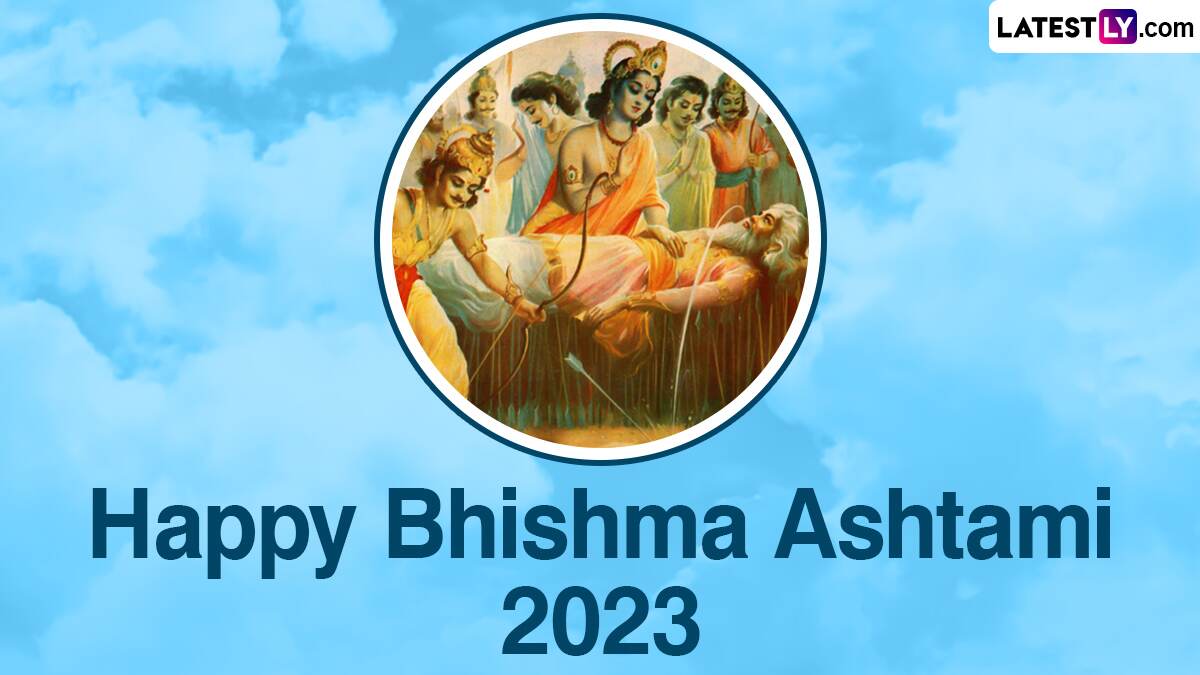 Bhishma Ashtami 2023 Messages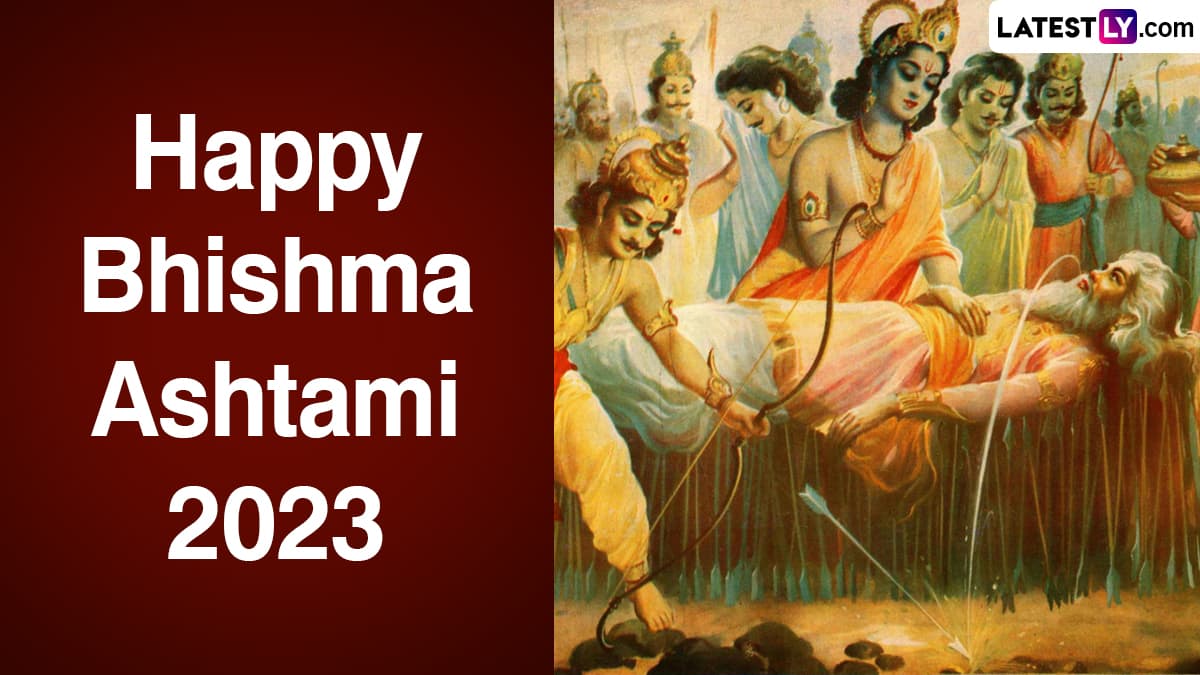 Bhishma Ashtami 2023 Images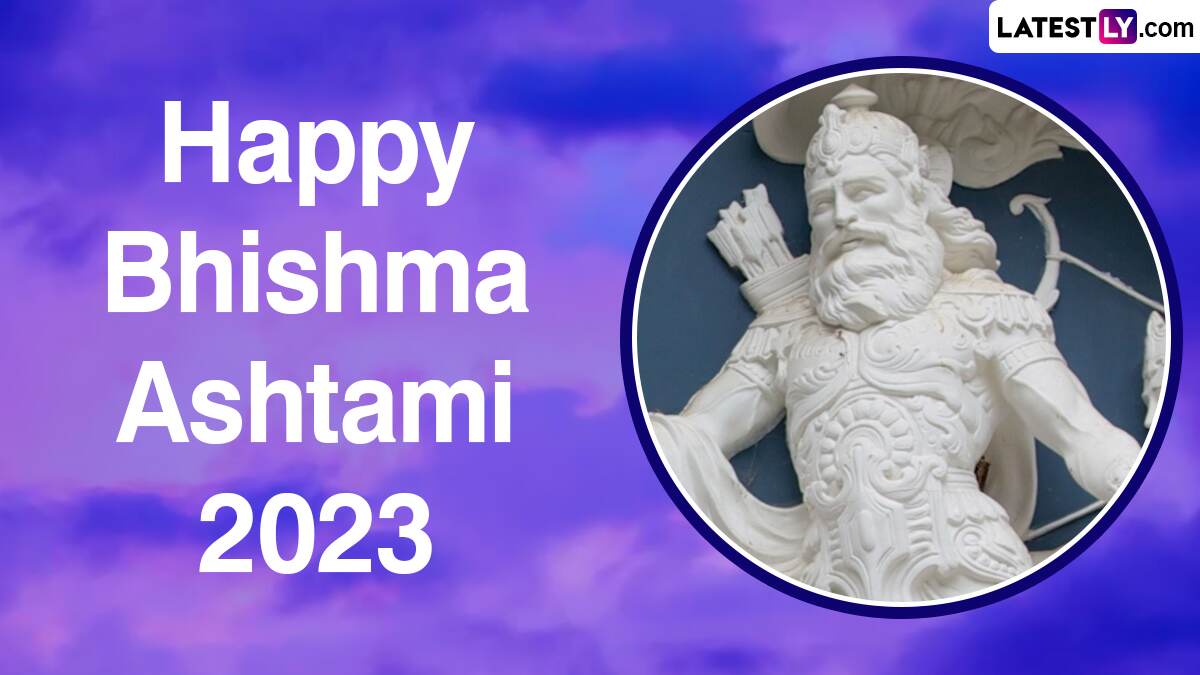 Bhishma Ashtami 2023 HD Wallpapers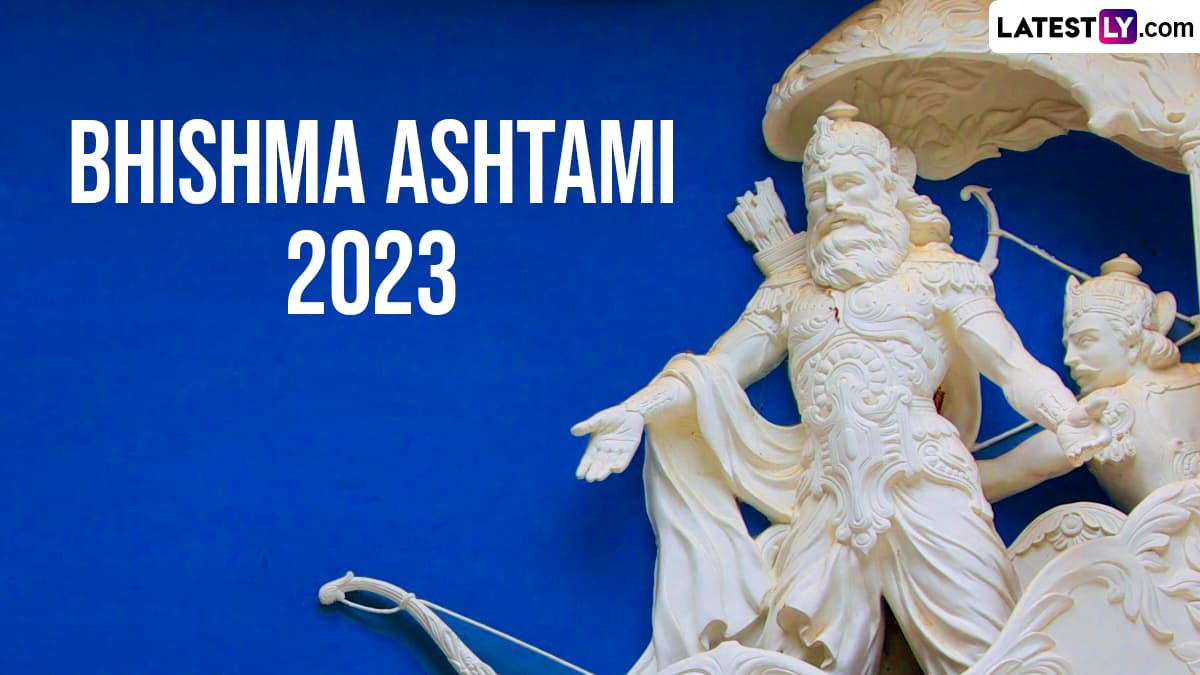 Bhishma Ashtami celebrations occur during Gupta Navratri and are sure to be filled with all the festivities. Wishing you a festival filled with love, light and happiness. Happy Bhishma Ashtami 2023!
(The above story first appeared on LatestLY on Jan 28, 2023 07:50 AM IST. For more news and updates on politics, world, sports, entertainment and lifestyle, log on to our website latestly.com).