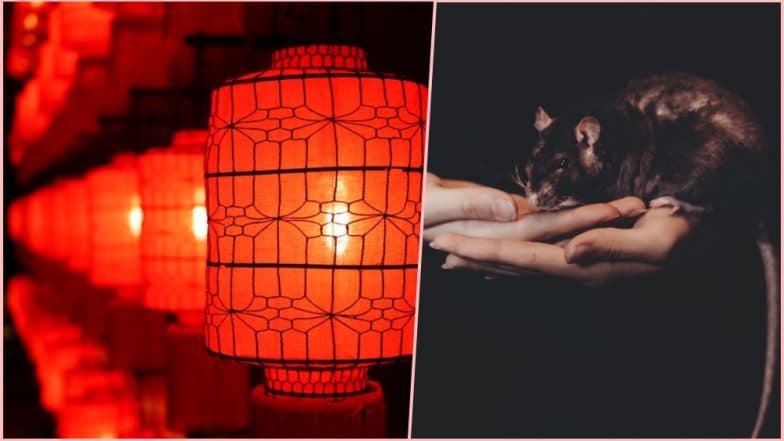 Billions of people across the world have begun their celebration, welcoming Year of the Pig. Food, fireworks and performances across Asia are marking the annual Lunar New Year. This year's zodiac is Pig, which is believed to be a symbol of optimism, enthusiasm and being hardworking. Chinese New Year 2019 is the most important festival for the Chinese. While some follow their traditional celebrations, others love to give it a modern touch to welcome another year. The festivity that began on February 4, continues till February 19. Each day, upholds a unique tradition, promoting the Chinese culture. 'Kung Hei Fat Choi' Lunar New Year Images and Wishes in Chinese. 
It is the third day of the Chinese New Year 2019 celebration today. Families will be seen adorning themselves in new clothes and enjoy a delicious traditional feast with their near ones. China's Spring Festival 2019 is a two-week long celebration. In the ancient times, the most important thing for Chinese people on this day was Bai Nian (wish a Happy New Year). In some communities, families begin the New Year celebration by bursting off some firecrackers before going out, in order to drive away evil spirits. Lucky Food for Chinese New Year 2019. 
Chinese New Year 2019: Day 3 Celebration
In ancient times, the third day of Chinese New Year was considered an ominous day, so people did not go out. Many traditional taboos are related to it. People engage themselves in cleaning the house, making a fire, having arguments, drawing water, visiting others and so on. The third day of the Spring Festival 2019 is known as Day of the Rat. The rats marry while people will leave some grains and crackers in corners to share their harvest with the rats.
Some legends state that this idea is linked to the unhappy relationship between ancient Chinese and rodents. China was famous as a nation of agriculture before becoming a modern society. Rats and mice have always been regarded as vermin for stealing and eating all the food stored in granaries. The only way as per the Chinese tradition to prevent rats stealing is for them to marry. On the third day of the Lunar Year, people tend to go to bed earlier leaving enough space and time for rats to finish their wedding ceremonies. This way, they believe the rats will not disturb them during the year either.
Chinese New Year is the most significant holiday on the Chinese calendar. Apart from being a time to feast and reunion, the festivities are surrounded by a vast array of customs and rituals. The celebration has only begun, and a line of joyous time is yet to be unfolded. After February 7, Day of the Rat, comes Day of the Sheep in the Chinese tradition that has yet another significance and history related.