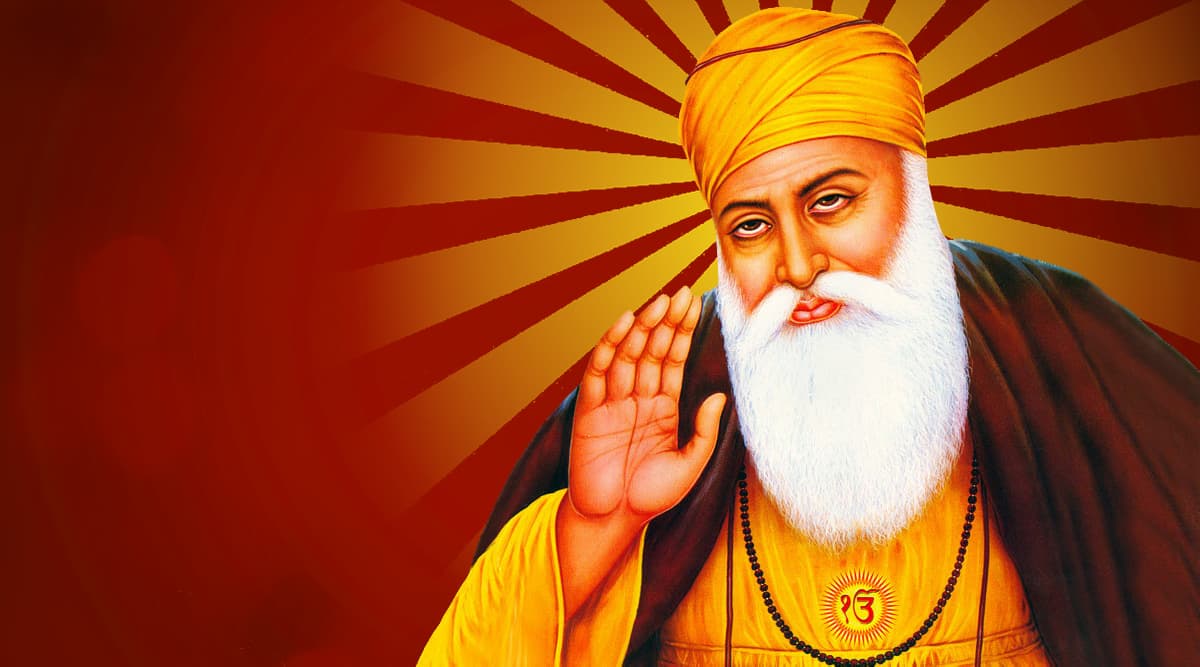 The 550th birth anniversary of Guru Nanak Dev will be celebrated on November 12. Guru Nanak Dev, the first guru of Sikhs, was born in the year 1469, in the village Talwandi in Pakistan's Lahore. The village is now known as Nankana Sahib. His birth is celebrated as Guru Nanak Gurpurab on Kartik Pooranmashi, the full-moon day in the month of Katak. Gurpurab is derived from two words "Gur" meaning Guru or the master and "Purab" meaning auspicious day. Guru Nanak Dev 550th Birth Anniversary Celebrations: Nankana Sahib Gurudwara Illuminated Ahead of Gurpurab (Watch Video)
Guru Nanak was the founder of Sikhism. Guru Nanak believed that there is no Hindu and no Muslim, and there is only one God who is formless. A day prior to the Guru Nanak Jayanti, a religious procession, referred to as Nagarkirtan, is organised in various cities of Punjab. The procession is led by the Panj Pyaras. Guru Nanak Dev words are registered in the form of 974 poetic hymns in the holy text of Sikhism, the Guru Granth Sahib. Kartarpur Corridor and Gurdwara Darbar Sahib Kartarpur in Pakistan: All You Need to Know About the Venue and Celebrations.
Here Are Quotes of Guru Nanak Dev:
Nanak Fikke Boleyae, Tann Mann Fikka Hoye: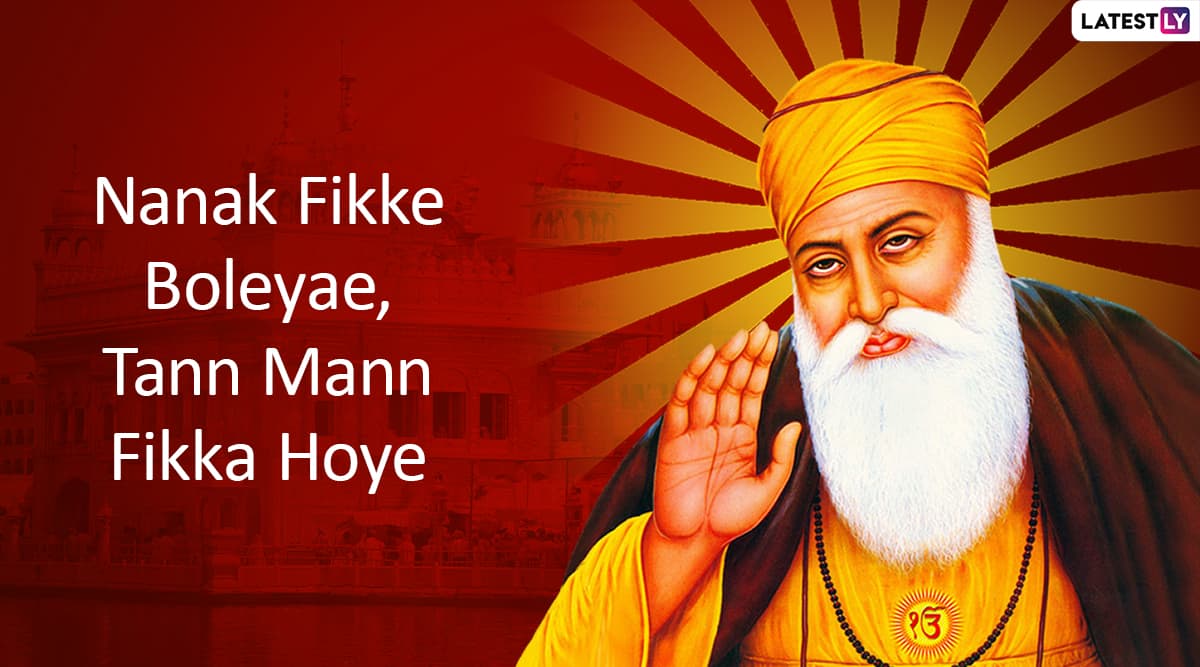 Naam Khumari Nanaka Chadhi Rahe Din Raat: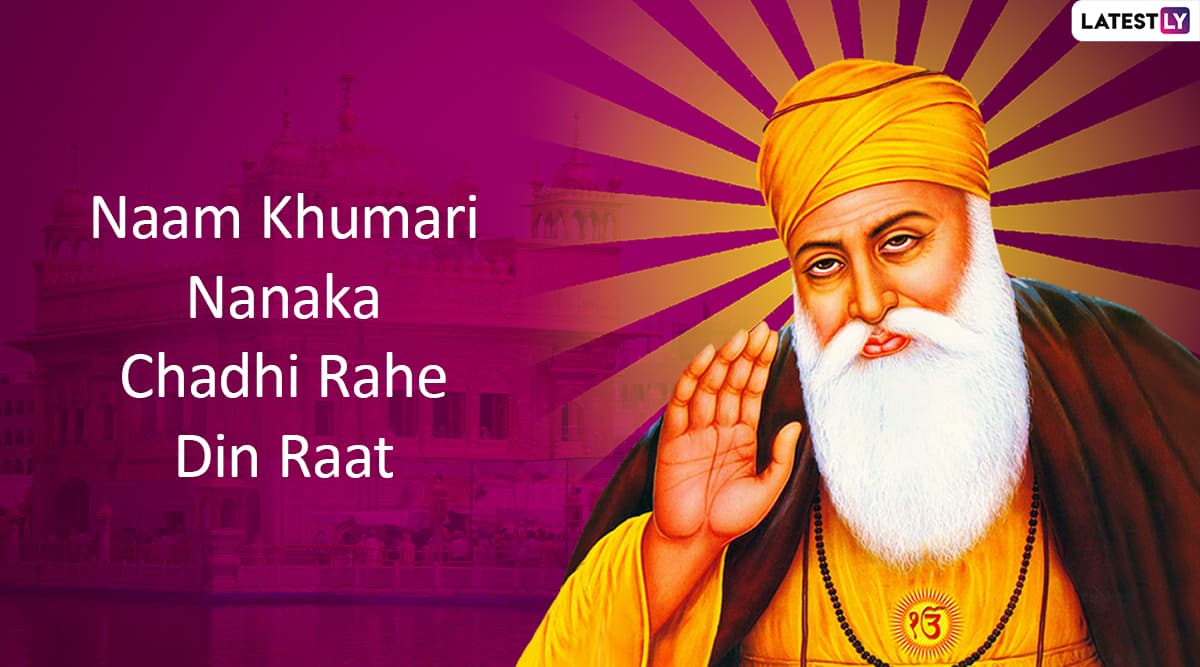 Mann Jeete Jagg Jeete: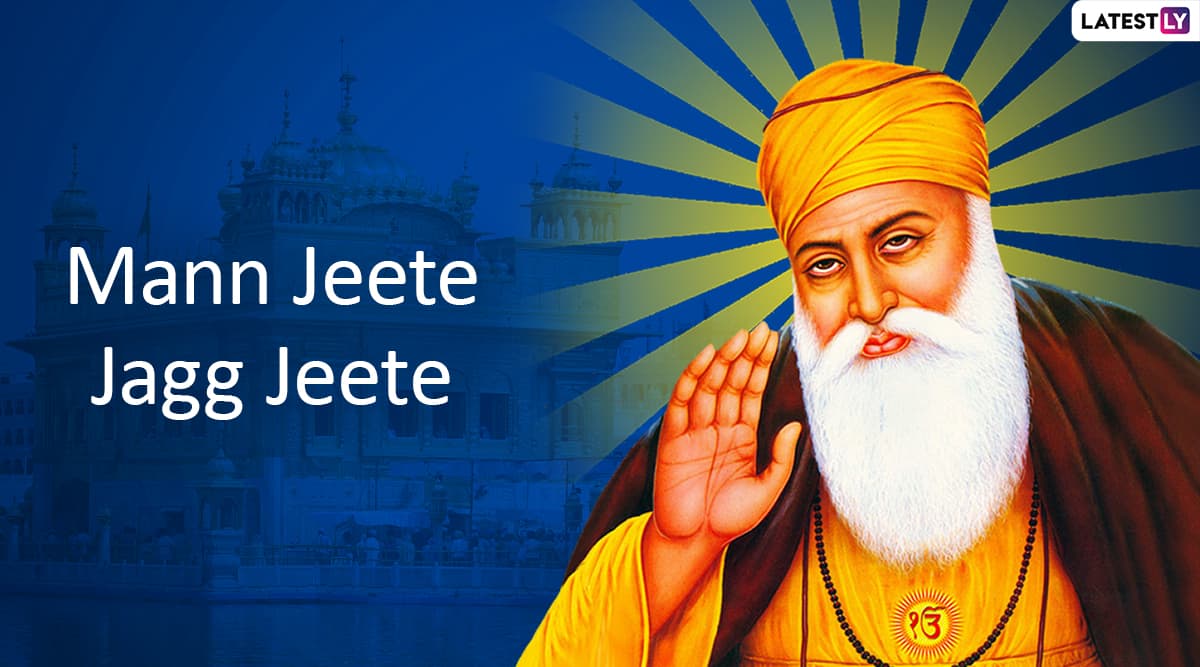 Tann Mitti Mann Hankari, Bol Kubole Niyat Maadi, Mitti Ne Mitti Sang Milna, Ajj Meri Kal Teri Waari: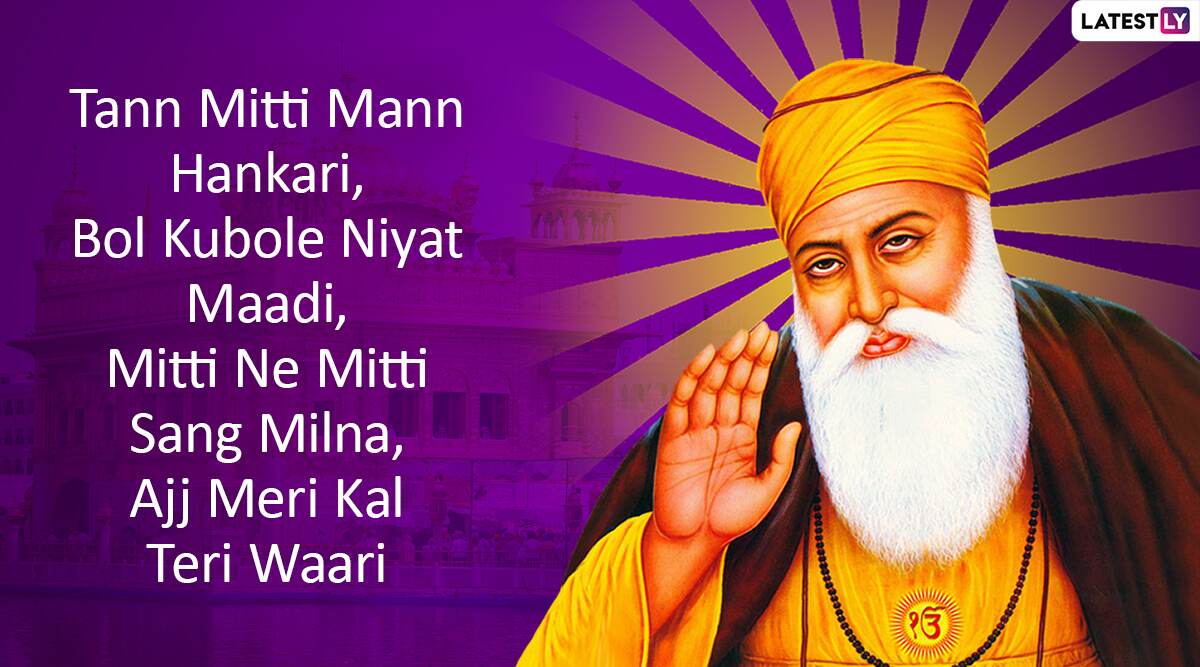 Mool Mantra: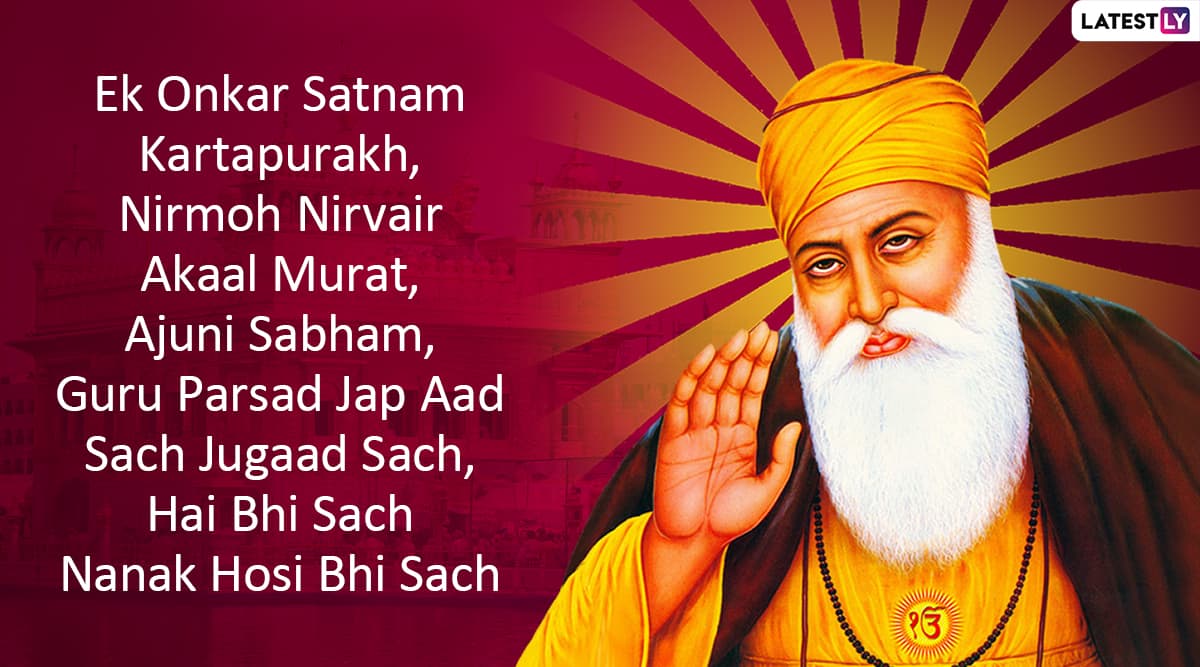 Guru Nanak travelled extensively during his lifetime. He made four spiritual journeys also know as Udasis. As part of the Udasis, he travelled to all parts of India, Sri Lanka, Arabia and Persia. Guru Nanak's teachings rested upon two themes – praise of virtues and condemnation of vices.
On the occasion of the 550 birth anniversary of Guru Nanak Dev, India and Pakistan inaugurated the Kartarpur Corridor. The corridor connects the Indian town of Dera Baba Nanak to Kartarpur in Pakistan where Guru Nanak Dev spent last years of his life. Indian devotees will get visa-free entry to visit Darbar Sahib Gurudwara.