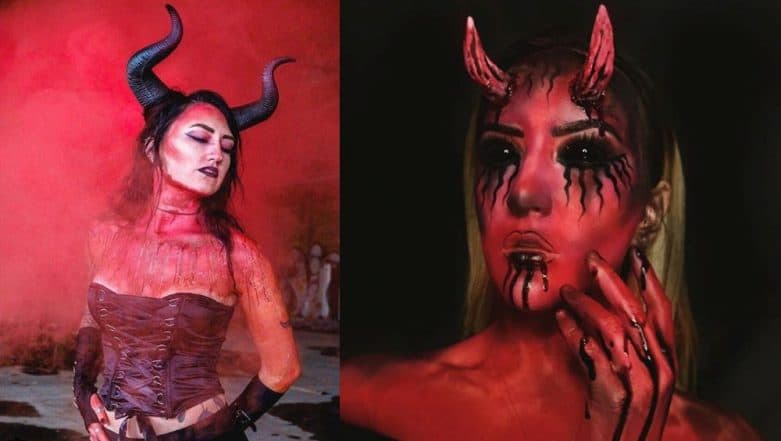 Halloween is just around the corner. This year we'll have a lot of options to get dressed as. The NUN released this year, and you may want to expect a lot of people to play Valak this year. Stranger things is also going to be seen a lot in the streets, since it is effortless and exciting to get dressed as Eleven. The Joker and Harley Quinn is a forever classic cosplay you can do with this Halloween. However, there are a few costumes that will probably never get out of fashion and can be played with to give them a bit of a twist. Dog Halloween Costumes 2018: Here's How You Can Look like 'Human's Best Friend' With Homemade DIY Ideas. 
The devil costume is one such costume that never goes out of style, and there are tons of ways you can pull the outfit option. Usually kept as one of the last minute options, the devil costume is both sexy an feisty at the same time. The best part about it is that there is no fuss around the look. The colour also includes red and black which is very common colours, and the accessories like the tail and the horns do the trick!
Here are a few devil costume inspirations that you might want to consider.
Simple and absolutely effortless, you may even have a similar co-ord dress in your wardrobe.
Makeup must complement your look like this-
What about adding a little bit of drama to your devil costume, like so-
Or going absolutely sexy, like this-
You have to try this easy trick!
This red devil looks hot!!!
You could just make the horns with your hair!
Men, make notes-
This kind of body-painting work will just simply lift your look-
You might want to read how Make-Up Artist Mirjana Kika Milosevic Makes Her Head Disappear in Optical Body Illusion. Optical illusion makeup is a rage these days! You can try that kind of makeup to give an amazing twist to your look. Which one is your favourite Devil costume looks? Let us know in the comments section below.