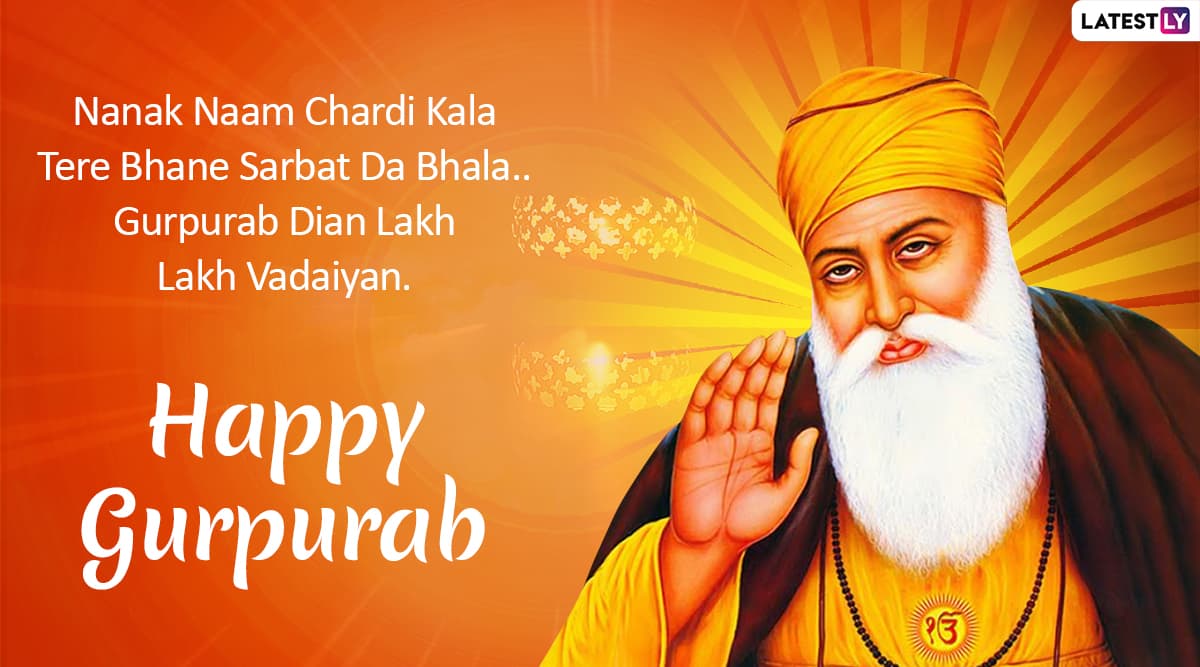 All Sikhs across the world will be celebrating Guru Nanak's 550th Prakash Purab on November 12, 2019. The annual Festival for Sikhs brings joy and happiness as they celebrate the Birth of Guru Nanak Dev Ji, who is the founder of Sikhism. Also known as Guru Nanak Jayanti, Birth Anniversary of the first Guru of Sikh's is believed to be the most sacred festivals in Sikhism. And, this year is 550th birth anniversary, the celebrations are far more significant and grand than ever. The celebration of Guru Nanak Gurpurab will include preparing Karha Prasads, offering prayers in gurudwaras, getting together with loved ones. Guru Nanak Dev 550th Birth Anniversary: Quotes of Sikh Guru on The Occasion of Guru Nanak Jayanti.
The celebrations will also include sending Gurpurab wishes to friends and family in Punjabi as well as English. To celebrate this occasion, people also share Gurpurab Messages, Guru Nanak Jayanti WhatsApp Stickers, and Facebook status pictures with each other. Guru Nanak Jayanti 2019 Wishes in Hindi: WhatsApp Messages, Greetings, Quotes and GIF Images to Share on 550th Prakash Utsav of Guru Nanak Dev Ji.
As we approach the festival, here are some Gurpurab Wishes and Messages, Guru Nanak Jayanti WhatsApp Stickers, and Facebook status pictures for sending and sharing Guru Nanak Dev Ji's 550th Prakash Utsav with your friends and family. Happy Gurpurab 2019 Wishes in English: Greetings, Messages, WhatsApp Stickers, SMS and Quotes to Send on Guru Nanak Jayanti.
WhatsApp Message Reads: Ik Oankaar Sat-Naam, Kartaa-Purakh, Nirbhau Nirvair Akaal-Moorat, Ajoonee Saibhang Gur-Prasaad. Jap. Aad Sach Jugaad Sach. Hai Bhee Sach Nanak Hosee Bhee Sach. Happy Guru Nanak Dev Ji 550th Gurpurab.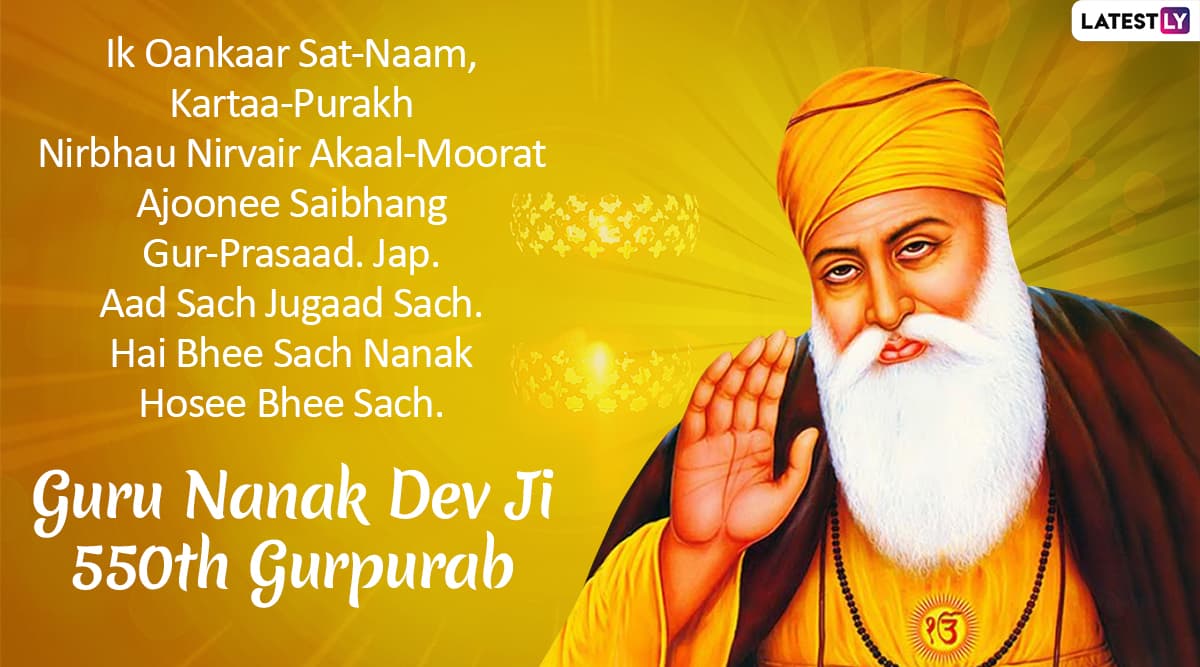 WhatsApp Message Reads: Nanak Naam Chardi Kala Tere Bhane Sarbat Da Bhala..Gurpurab Dian Lakh Lakh Vadaiyan. Happy Gurpurab.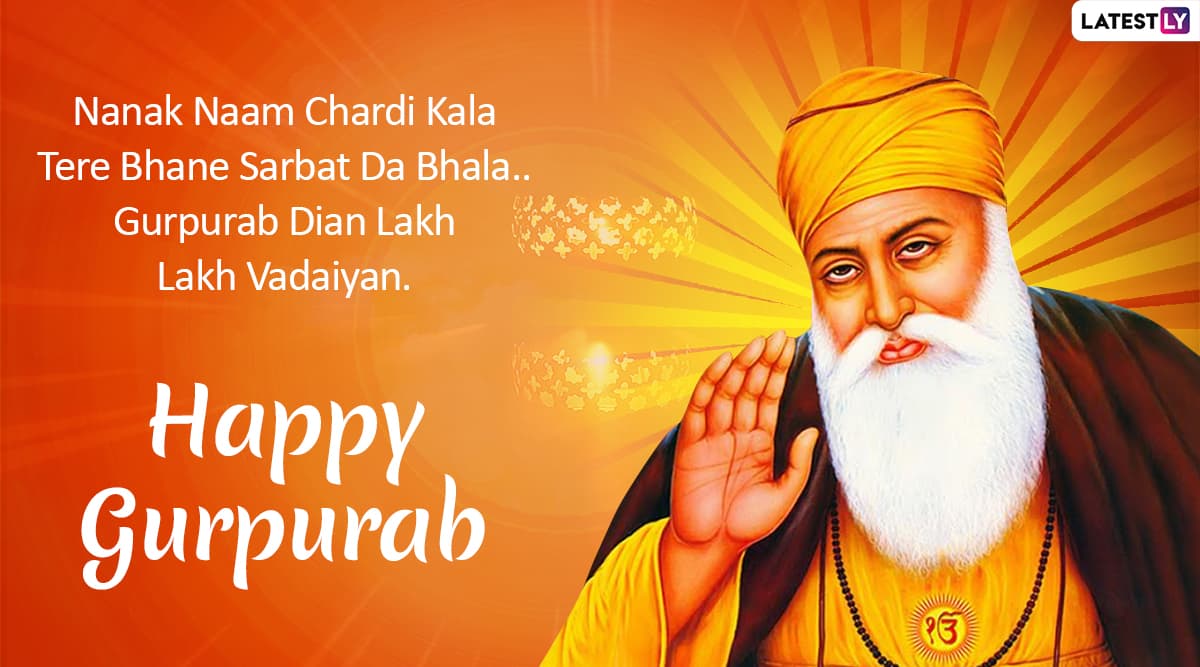 WhatsApp Message Reads: Nanak Naam Jahaaz Hai, Jo Chadhe So Uttre Paar! Happy Guru Nanak Jayanti! On Guru Nanak Devji's Birthday Wishing Babaji's Blessings Be With You..!!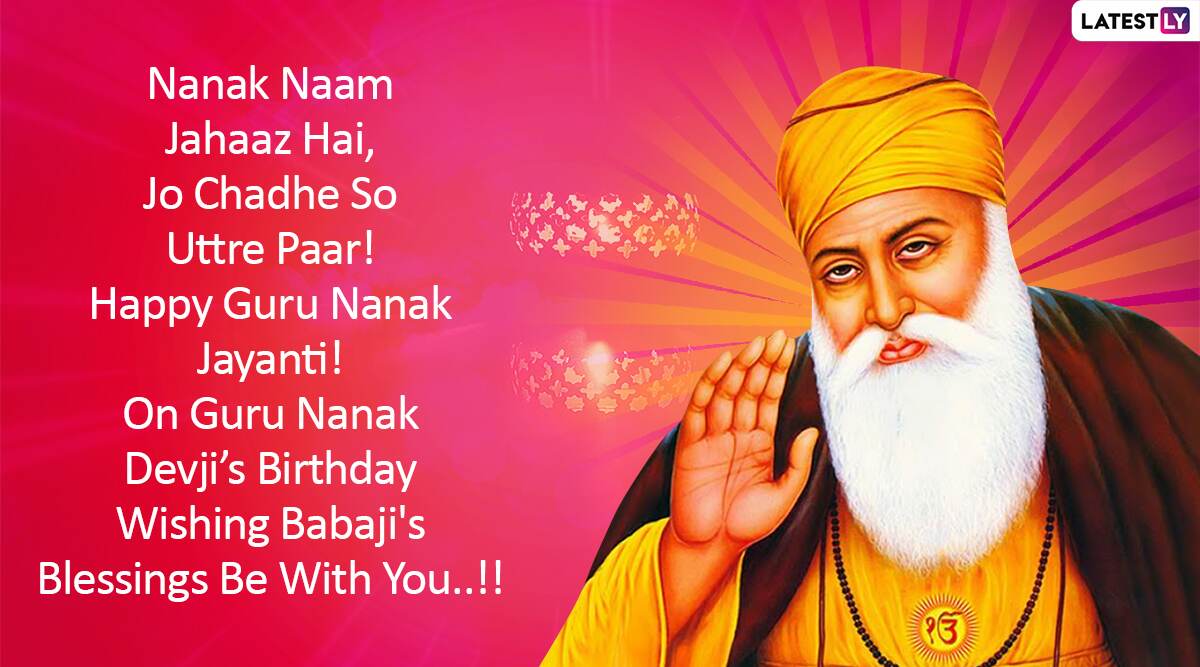 WhatsApp Message Reads: Satguru Nanak Pargateya, Mitti Dhund Jag Chanan Hoya..!! Aap Ji Nu Sri Guru Nanak Dev Ji De Parkash Purab Dea Wadhayian!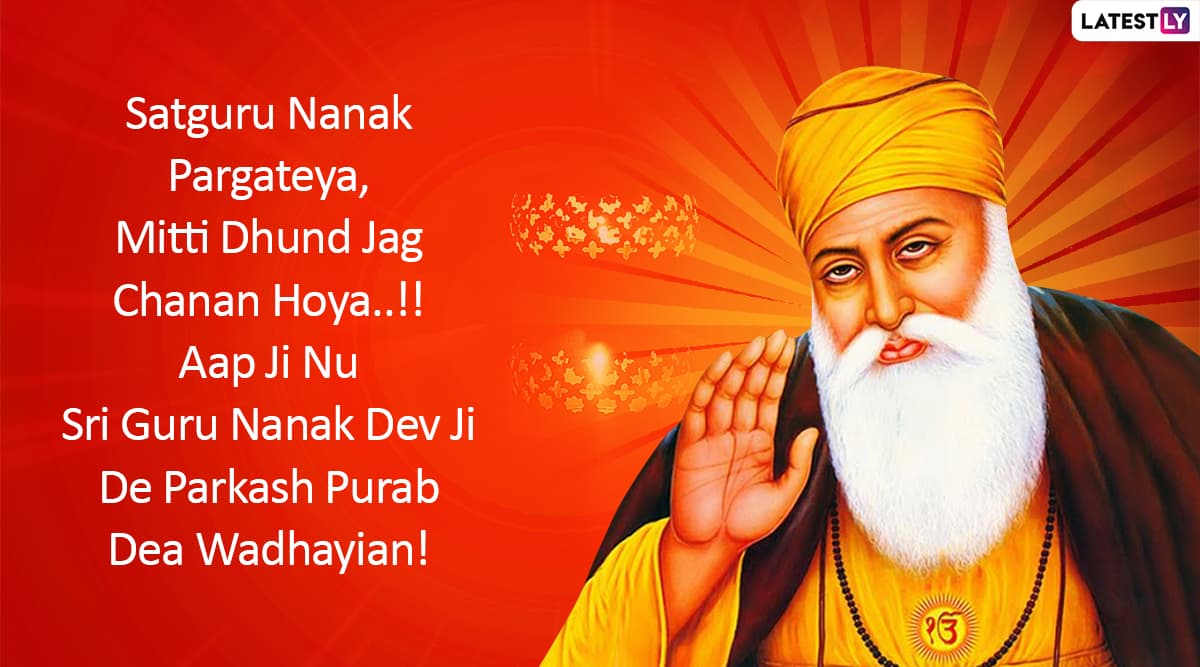 WhatsApp Message Reads: Jyo Kar Suraj Nikleya..Tare Chupe Haner Ploa.. Miti Dhund Jag Chanan Hoa..Kaal Taarn Guru Nanak Aiya..!! Gurpurb Dee Lakh Lakh Wadai..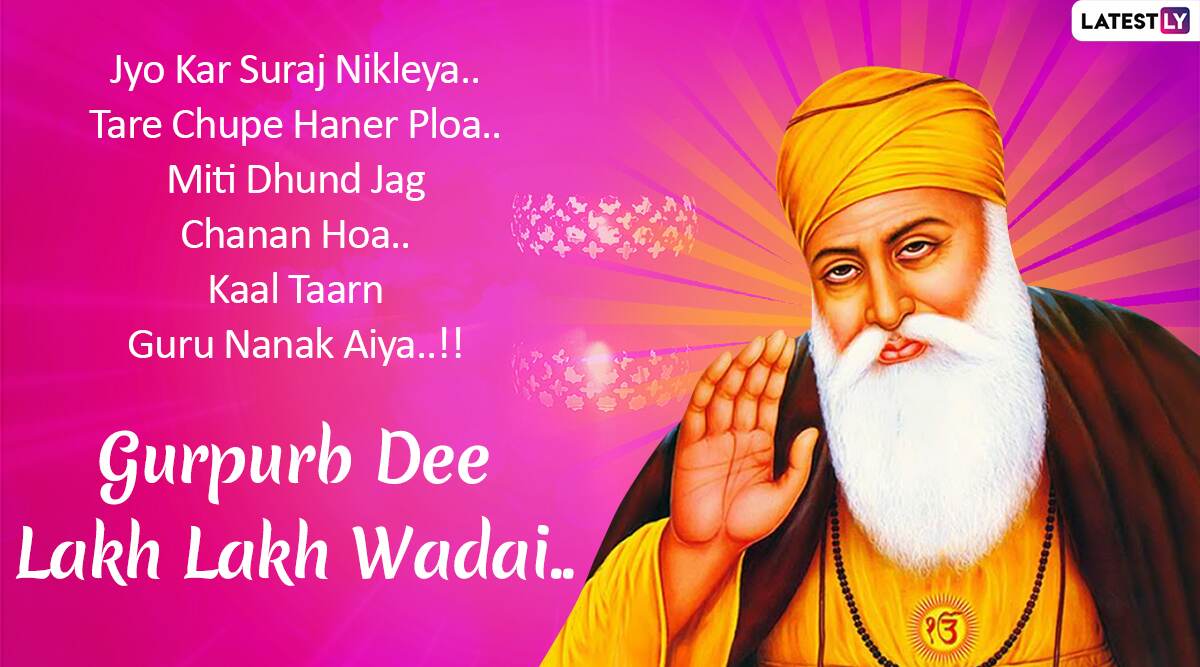 Here's How You Can Download Guru Nanak Dev Ji Gurpurab WhatsApp Stickers-
You can simply download Gurpurab WhatsApp Stickers and Hike GIF Greetings from Google's Play Store. The Android app store offers variety of apps offering lovely wishes and messages for Guru Nanak Jayanti 2019, which you can share with your loved ones. You can download the WhatsApp Stickers from Google Play Store here.
The 550th birth anniversary of Guru Nanak Dev Ji will be celebrated on a grand level across the world. As Guru Nanak Dev Ji always preached about 'Oneness of Mankind', the festival will be commemorated by enjoying Langar feast and early morning Prabhat Pheri for spreading Guru's message. We at LatestLY wish you and your family a very 'Happy Gurpurab 2019!'