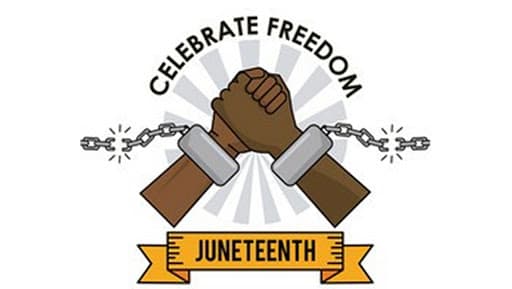 Juneteenth, popularly known as 'Freedom Day' among the enslaved African Americans, is celebrated each year on June 19. A blend of two words - 'June' and 'Nineteenth', this day is celebrated as the emancipation of enslaved African Americans throughout the former Confederate States of America.
In order to commemorate the June 19, 1865, announcement of the abolition of slavery in the US state of Texas, a state holiday or special day of observance in 45 states. On this day, the Afro-American community in the United States participate in the public readings of the Emancipation Proclamation, singing traditional songs such as 'Swing Low, Sweet Chariot' and 'Lift Every Voice and Sing'. International Workers' Day 2019: Date & Significance of The Proletariat Festival Commemorating Struggle to Achieve 8-Hour Working Day
Apart from this, reading of works by noted African-American writers such as Ralph Ellison and Maya Angelou also takes place in the public forum. Considered as one of the most important days, people from the entire US celebrate this day with activities like rodeos, street fairs, cookouts, family reunions, park parties, historical reenactments, or Miss Juneteenth contests. Not only in the United States, descendants of Black Seminoles, of Coahuila in Mexico too celebrate Juneteenth.
Historical Significance:
Though the journey is long and vast, the actual formal inauguration of 'freedom from slavery' of the African-American community began after former President Abraham Lincoln issued the Emancipation Proclamation on September 22, 1862 - effective from January 1, 1863. Following this, an order was passed which stated that all enslaved persons in the Confederate States of America in rebellion and not in Union hands were to be freed.
Previously, this law was excluded for the states - later as border states - which were the four 'slave states' not in rebellion during the American Civil War. Those states were Kentucky, Maryland, Delaware, and Missouri. Also, this law was not applicable to several counties of Virginia at that time. International Workers' Day 2019 or Labour Day History: Date & Significance of the May Day Dedicated to Working Class
However, in Texas, slavery of Afro-Americans was still rampant at that time, as it was isolated. Slaveholders migrated into Texas from eastern states to escape the fighting and along with them, they brought slaves. This practice gained momentum and by 1865, there were an estimated 250,000 enslaved people in Texas.
As the news reached to the ears of the federal army that over 1,000 resided in both Galveston and Houston by 1860, Union Army General Gordon Granger arrived at Galveston Island with 2,000 federal troops to occupy and freed the people from slavery on 19 June, 1865. General Gordon read aloud the contents of 'General Order No. 3' - signed by President Abraham Lincoln and announced the total emancipation of those held as slaves.
With this, enslaved people in Galveston rejoiced in the streets. Though it took years for the African American community to get freedom from slavery in an actual sense, they have been celebrating Juneteenth in Texas and other parts of the United States since 1886 on the same day.
Legal Status:
It is to be known that Juneteenth is also referred to as 'traditional end of slavery in Texas', but was given legal status in a series of Texas Supreme Court decisions between 1868 and 1874. With time passing by and racial discrimination spreading like wildfire, fight for right gained momentum. Texas was the first state to establish Juneteenth as a state holiday under legislation introduced by freshman Democratic state representative Al Edwards in 1980. Che Guevara Quotes: Remembering the Marxist Revolutionary Guerrilla Leader on His 91st Birth Anniversary 
On Juneteenth, though government offices do not close in Texas, agencies may operate with reduced staff. By 2014, 43 of the 50 U.S. states and the District of Columbia have recognized Juneteenth as either a state holiday or ceremonial holiday, a day of observance. Additionally, Apple added Juneteenth to its calendars in iOS under official US holidays on 2018.