Kolkata, October 8: On the auspicious occasion of Mahalaya today, it is believed that Goddess Durga descends on Earth, along with her children-Lakshmi, Ganesha, Saraswati and Karthik. She comes to her parental home to fight against all evils and injustices. The day marks the end of Pitri Paksha or Pitru Paksha, when Hindus pay homage to their ancestors, and the start of Devi Paksha. Mahalaya 2018: Date & Significance of the Day When Pitru Paksha Ends & Goddess Durga Descends On Earth.
Among some of the rituals that are performed today are offering food and water as a homage to their forefathers to express their gratitude, known as Tarpan. It is usually performed early in the early morning, however this year, the tithi for Mahalaya is slightly different. The reason being, Amavasya started around 11 AM, and tarpan, therefore started late. Reportedly, the Mahalaya tarpan starting time was 10.49 AM on Monday and will end at 9:08 AM on Tuesday. Mahalaya 2018: How to Hear Mahishasura Mardini Live on AIR, Watch Online on YouTube & Telecast on Zee Bangla, Colors Bangla, Star Jalsa & Other Channels.
The day is incomplete without people waking up at 4 am to the reverberating voice of late Birendra Krishna Bhadra's "Mahishasura Mardini" recitation from the verses of Chandi Path along with Bengali devotional songs. For those, who couldn't wake up early, there is a recording of his original voice on YouTube. On this day, the eyes of the Goddess is usually painted, and it is called- Chakshu-daan.
Here is the YouTube video of Birendra Krishna Bhadra
On this occasion, wishes have been pouring in on social media. From Naveen Jindal to Sudarshan Pattnaik, people have wished their followers on the occasion, which is celebrated seven days before Durga Puja.
Sudarsan Pattnaik
#SubhoMahalaya :Wishing Everyone A Very Happy #Mahalaya with Peace ,Happiness and Good Health. Keep our Environment clean. One of my SandArt . pic.twitter.com/4C96IlvTia

— Sudarsan Pattnaik (@sudarsansand) October 8, 2018
Congress
Warm greetings to everyone on the occasion of #Mahalaya, the day goddess Durga is believed to have descended to Earth. May the occassion bring prosperity to all. pic.twitter.com/QcNKczkESv

— Congress (@INCIndia) October 8, 2018
Ranveer Brar
Subho #Mahalaya to all observing it today..

And here's looking forward to the grand 9 days ahead.. pic.twitter.com/ROlIJARf0Z

— Ranveer Brar (@ranveerbrar) October 8, 2018
Naveen Jindal
Shubho #Mahalaya ! May Maa Durga bless us all 🙏 pic.twitter.com/I6C0orYZhv

— Naveen Jindal (@MPNaveenJindal) October 8, 2018
Here are some more images of Goddess Durga which you can share with your friends and family members on Mahalaya 2018.
Durga Puja idol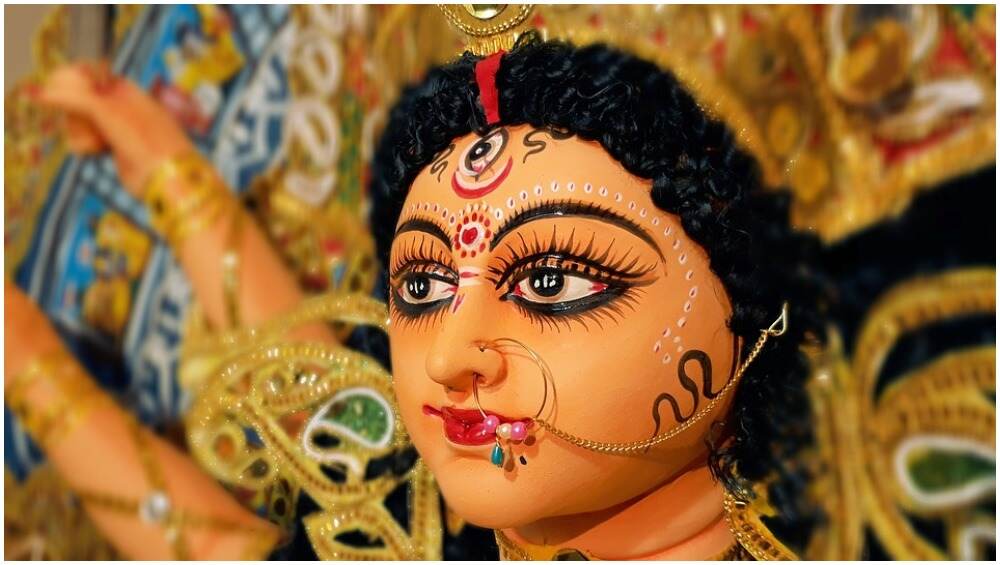 Chakshu Daan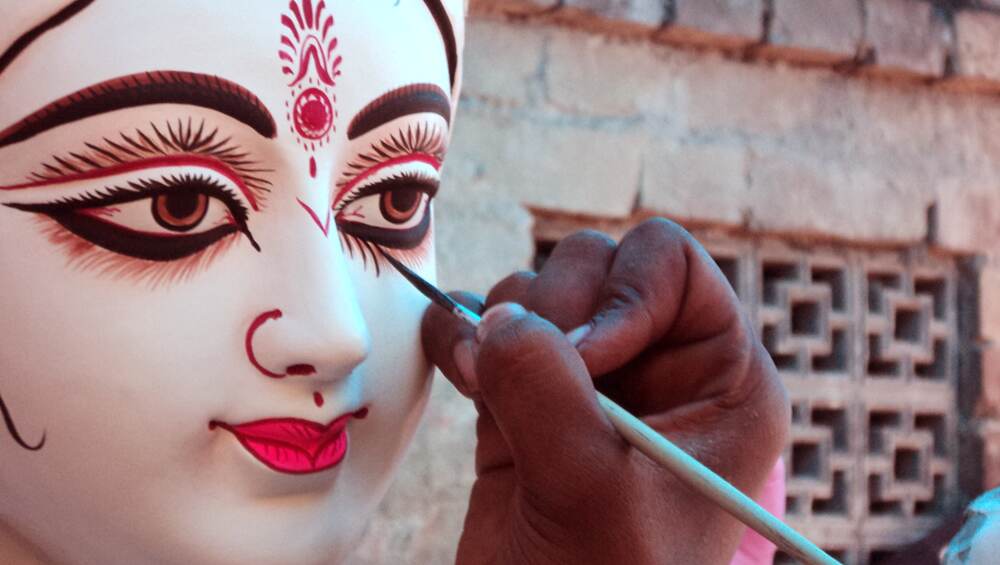 Ten-Armed Goddess adorning the Puja Pandal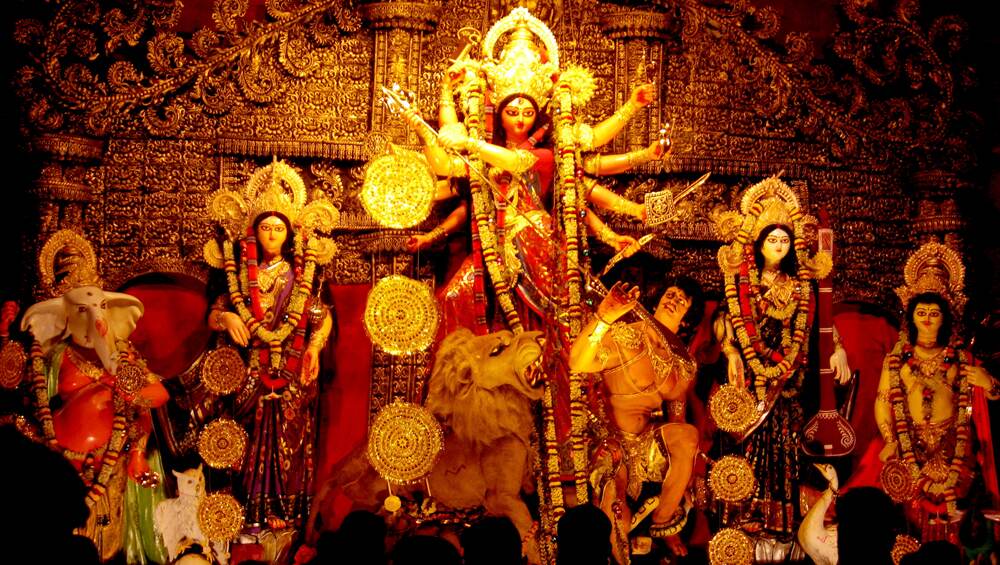 The story of Mahishasura Mardini highlights the increase in the cruelty of the demon king Mahisasura against the gods. The script is a combination of narration, hymns and Bengali devotional songs, which tells the story of the creation of a powerful female with ten arms-Goddess Durga, and how she gains victory in her fight with Asura.