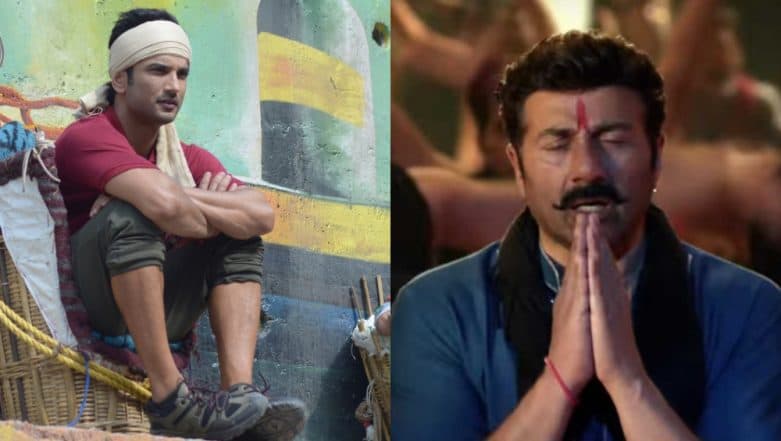 It is that time of the year when devotees of Lord Shiva from all over the world come together to celebrate him and his divine existence. Maha Shivratri is just around the corner for 2019 as it will be celebrated on March 4. So, many of our readers must be gearing up to revel in the festivities of Mahashivratri in its full glory. Lord Shiva has been a Bollywood favourite as well. In Deewar, Amitabh Bachchan pleads in front of Shiva's statue to save his ailing mother. Remember the 'aaj khush to bohut hoge tum' dialogue? And this scene just the beginning of how much the movies love the Shiva. The film industry has dedicated many songs to the Shiva as well. Mahashivratri 2019: Health Benefits of Drinking Bhang, Lord Shiva's Favourite Drink.
We took the liberty to list down a few songs that pay an ode to Lord Shiva on the occasion of Maha Shivratri. My oldest memory of Shiva in popular culture songs goes back to the title track of the DD National TV Show, Om Namah Shivay. From there to the recently released Kedarnath, Shiva has been paid respect to through songs time and again.  Mahashivratri 2019: Visit These Lord Shiva Temples in India to Witness The Best of Maha Shivaratri.
Jai Jai Shiv Shankar - Aap Ki Kasam
While this might not be an ode to God per se, but it is one of the rare songs that use his name in a fun, but acceptable way. This dance number featuring Rajesh Khanna, sung by Kishore Kumar and Lata Mangeshkar, is a hit even today. Jai Jai Shiv Shankar is from the movie, Aap Ki Kasam.
Bam Lahiri
A few years ago, Kailash Kher released this single dedicated to Shiva. In fact, the singer is a devotee of God and has dedicated many songs to him over the years. This one went on to become the most popular of all over the years.
Bolo Har Har Har - Shivaay
Rapper Badshah singing a song about Shiva - sounds interesting, right? Well, Ajay Devgn made it possible with his movie, Shivaay, in which he played a devotee of the God.
Namo Namo - Kedarnath
This song from Kedarnath is the most mellow one on our list. It is THE perfect tribute to Shiva. In the beautiful voice of Amit Trivedi, this song will remain popular for decades to come.
Om Namah Shivay - Bhaiaji Superhit
This song went unnoticed because of the fact that the Sunny Deol starrer movie, Bhaiaji Superhit, did not work at the box office. But this song, titled Om Namah Shivaay, surely deserves attention. Composed by Raghav Sachar, sung by Sukhwinder with rap by Raftar, this devotional song is an underrated gem.
So, those five songs were our favourites that Bollywood has produced. Dedicated to or inspired by the glory of Shiva, Om Namah Shivay, Namo Namo, Bolo Har Har Har are certainly the songs that need be on your playlist right now. A very Happy Mahashivratri to you all.