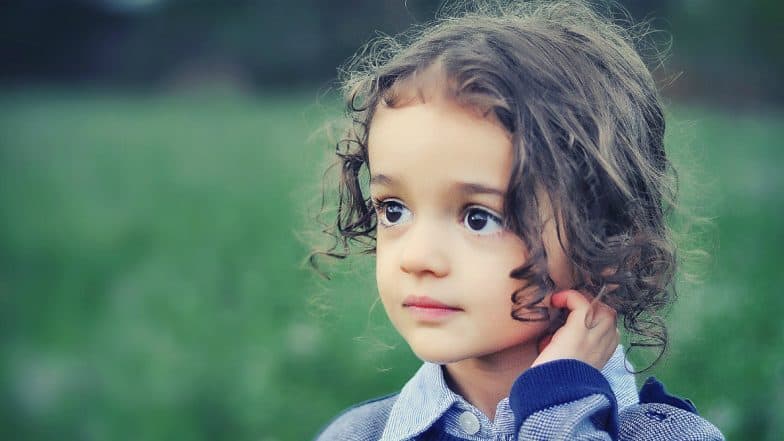 Daughters are the most cherished and loved members of any family. There are far too many things that they do, which need to be celebrated. National Daughter's Day is a day dedicated to doing just that. On the fourth Sunday of September, every year, people across India celebrate Daughter's Day. National Daughter's Day 2019 will be celebrated on September 22. There is a long list of questions that often pop up in our minds when we hear about the celebration of National Daughter's Day - Why is Daughter's Day celebrated? What is its significance? How do we celebrate this day? Well, here are all these FAQs answered! Daughters' Day 2019 Songs From Bollywood: From Dilbaro to Kabira Encore, Here's a Perfect Playlist to Celebrate This Special Day.
Why is Daughter's Day Celebrated?
Daughter's Day is dedicated to cherishing and celebrating the daughters in your family and everything that they have done. While all children are beautiful and worth celebrating, the logical answer to "Why celebrate Daughter's Day" is why not? We have dedicated days like Mother's Day, Father's Day, Parents' Day and even Grandparents' Day, then why shy away from celebrating our daughters? The significance of this celebration also goes beyond this plain logic. Daughters' Day 2019: Five Unique Gifts You Can Give to Your Daughter to Express Gratitude.
The Importance of Daughter's Day in India
While we should be happily celebrating our kids, irrespective of their genders every single year, the struggle of the girl child in India remains a dark spot. From female foeticide to having to tackle patriarchal purviews of the world, there is a lot that daughters in India have gone through, and are still fighting. It, therefore, becomes pivotal to celebrate them and make them feel loved and cherished. It may as well be a celebration of how far we have come or how far we still need to go, to treat our daughters right.
How to Celebrate Daughter's Day?
While there are no traditional ways of celebrating National Daughter's Day, the easiest thing to do would be planning a day out with the family. Since Daughter's Day falls on a Sunday, most families enjoy going out for movies, Sunday brunches, etc. Another unique and fun way to celebrate Daughter's Day has to be by planning family activities that can range from going for a picnic or heading to amusement parks and making cherishable memories with your beloved daughter. Just make your little girl feel special.
Celebrating your children and making sure that they know they are loved is crucial. And it can be done at any time of the year. However, Daughter's Day serves as a reminder of the battle for equality that the girl child has been fighting right from their birth. So get started on your Daughter's Day celebrations and ensure that they know they are loved and cherished! Here's wishing all the lovely daughters out there a very Happy National Daughter's Day!