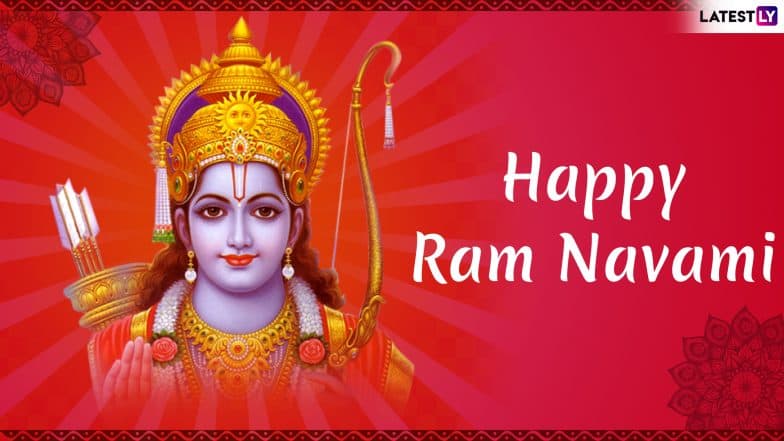 Ram Navami is a significant festive day which marks the birth of the Hindu God, Lord Rama. According to the Hindu lunisolar calendar, Ram Navami 2019, was observed on April 13, but those who follow the Vaishnava calendar, will celebrate the festivity today. The day is also significant because it is the last day of Chaitra Navaratri, the nine-day festival worshipping Goddess Durga. Lord Rama, the incarnation of Lord is widely worshipped throughout the country. Devotees observe a fast, perform a puja, chant Jai Shree Ram and pay their respects to the Lord. And people also exchange Happy Ram Navami greetings with their friends and family. Thanks to social media and WhatsApp, people can exchange Ram Navami messages with just a click. We give you below a wonderful collection of Ram Navami messages and greetings in Hindi, Jai Shri Ram pictures, GIF images and quotes which you can send to your friends and family. Rama Navami 2019 Date: Know Everything About Vrat Katha, the Story of Lord Ram.
Ram Navami is also known as Chaitra Masa Shukla Paksha Navami, since it occurs in the Chaitra month of Hindu calendar. Worshipping Lord Rama and Goddess Sita on Navaratri is said to bring good luck to devotees and bring them peace and prosperity. Since Lord Rama is a significant deity in Hindu mythology, a day marking his birth is also celebrated with equal enthusiasm. If you are looking for Happy Rama Navami Quotes, WhatsApp Messages, Facebook Wishes and beautiful GIFs, we bring you a collection. Rama Navami 2019: Ram Mandir in Odisha, Raghunath Temple in J&K and 5 Other Famous Lord Ram Temples in India You Should Visit At Least Once In Your Lifetime.
Ram Navami Messages and Greetings in Hindi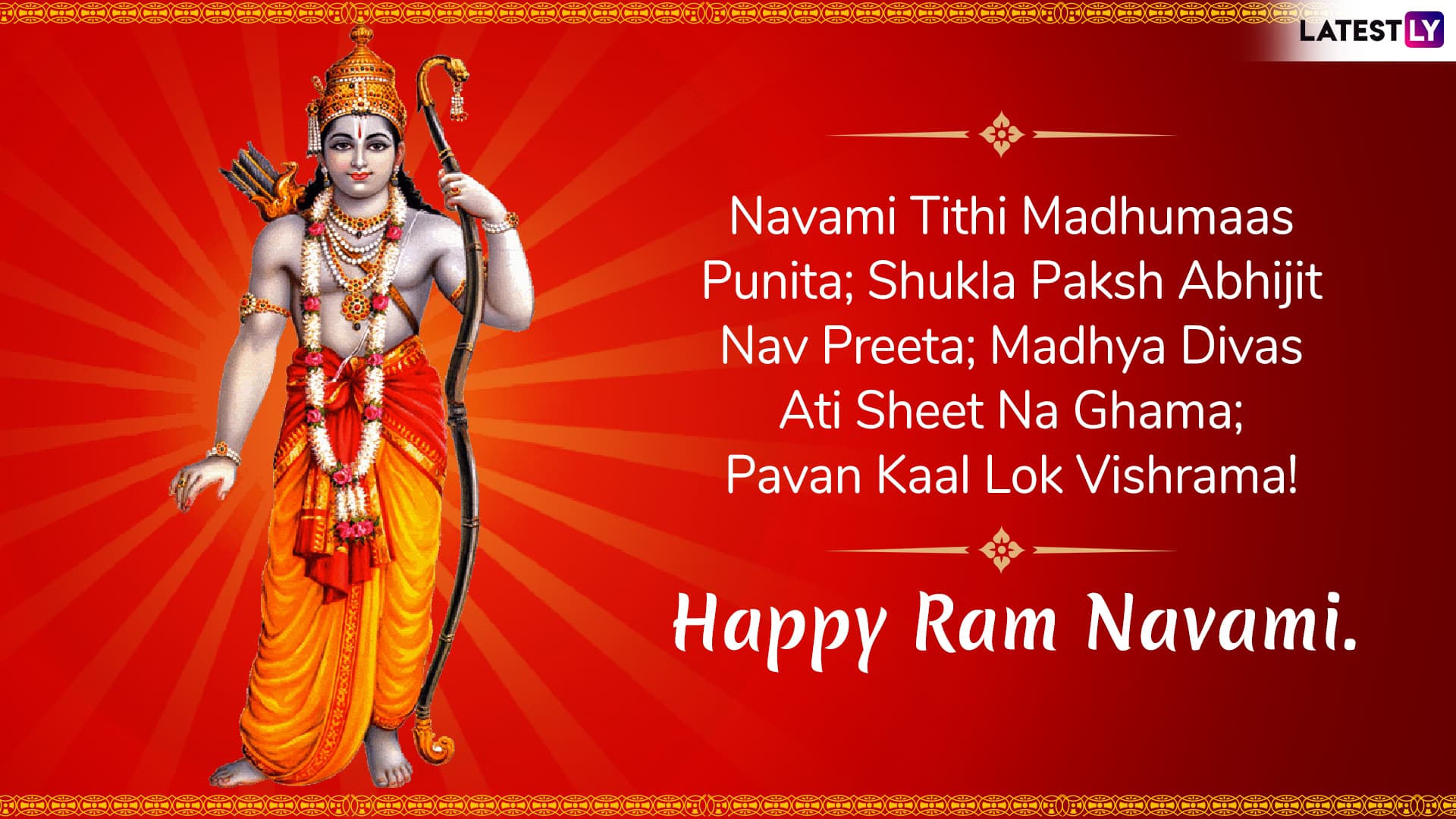 Message reads: Navami Tithi Madhumaas Punita; Shukla Paksh Abhijit Nav Preeta; Madhya Divas Ati Sheet Na Ghama; Pavan Kaal Lok Vishrama! Happy Ram Navami.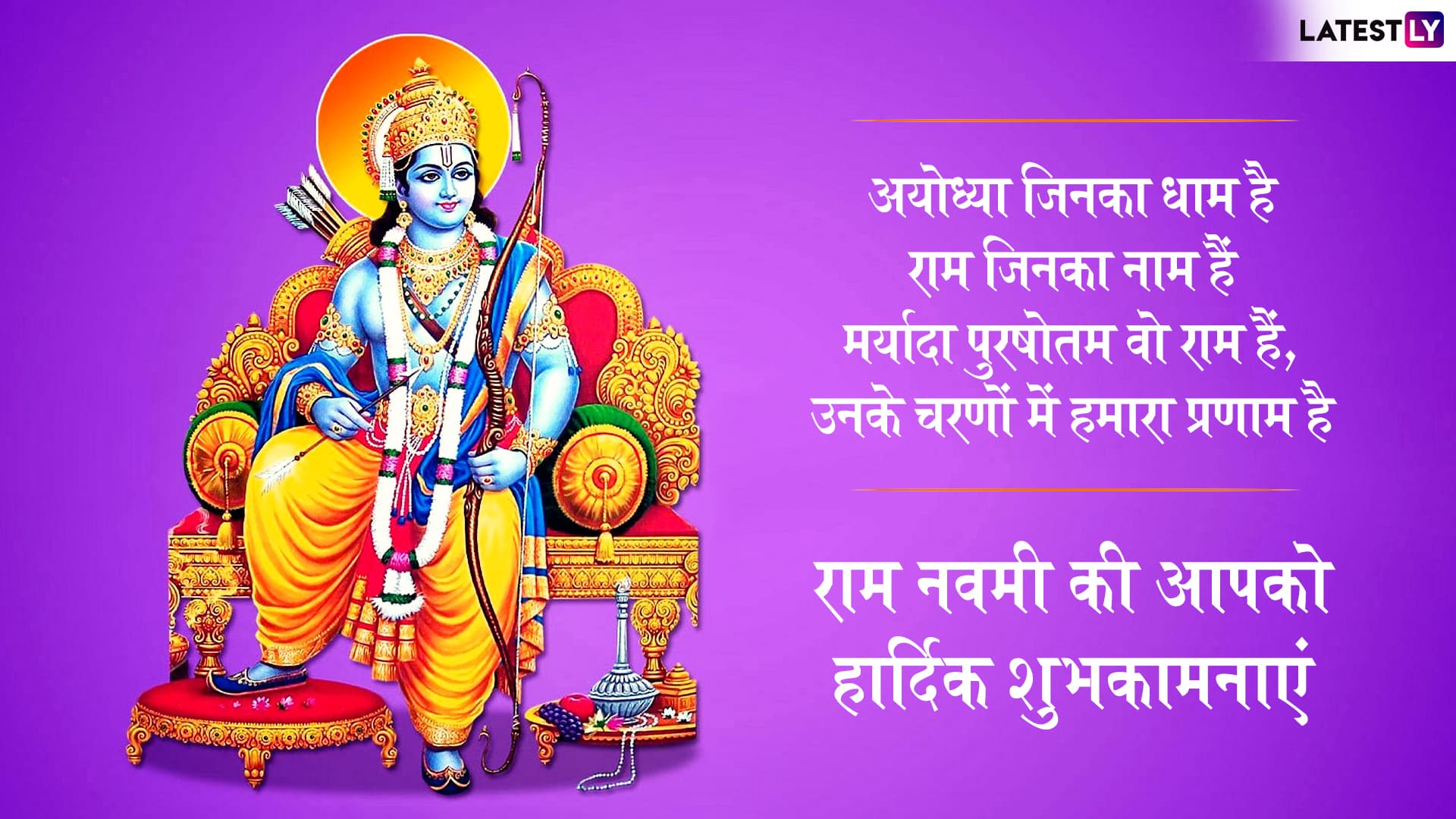 Message reads: Ayodhya Jinka Dhaam Hai, Ram Jinka Naam Hai, Maryada Purshottam vo Ram Hai, Unke Charnon me Humara Pranam Hai. Ram Navami Ki Aapko Hardik Shubhkamnayein!
Message reads: निकली है सज धज के राम जी की सवारी लीला है सदा राम जी की न्यारी न्यारी राम नाम है सदा सुखदायी सदा हितकारी राम नवमी की आप सभी को हार्दिक बधाई!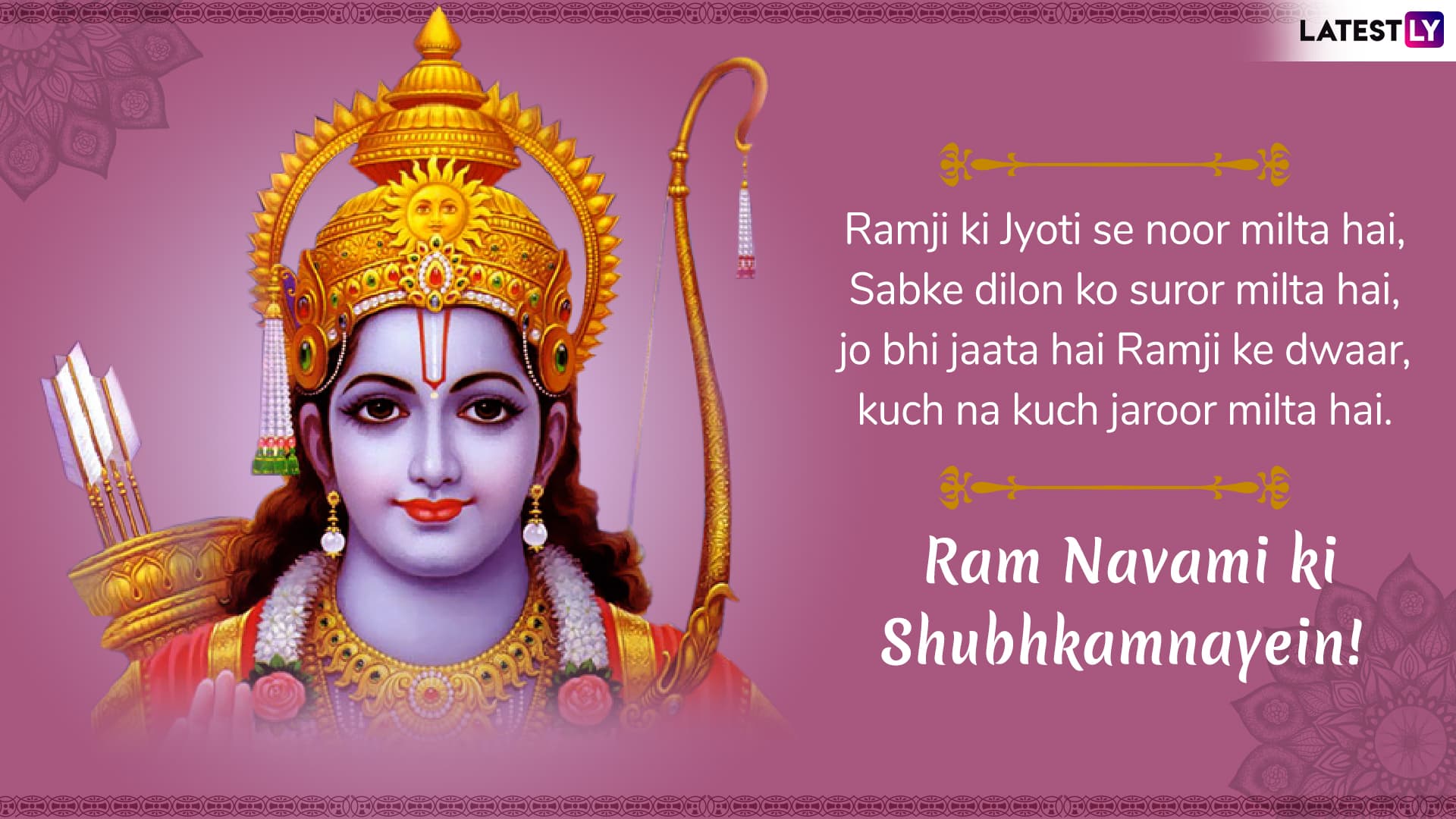 Message reads: Ramji ki Jyoti se noor milta hai, Sabke dilon ko suror milta hai, jo bhi jaata hai Ramji ke dwaar, kuch na kuch jaroor milta hai. Ram Navami ki Shubhkamnayein!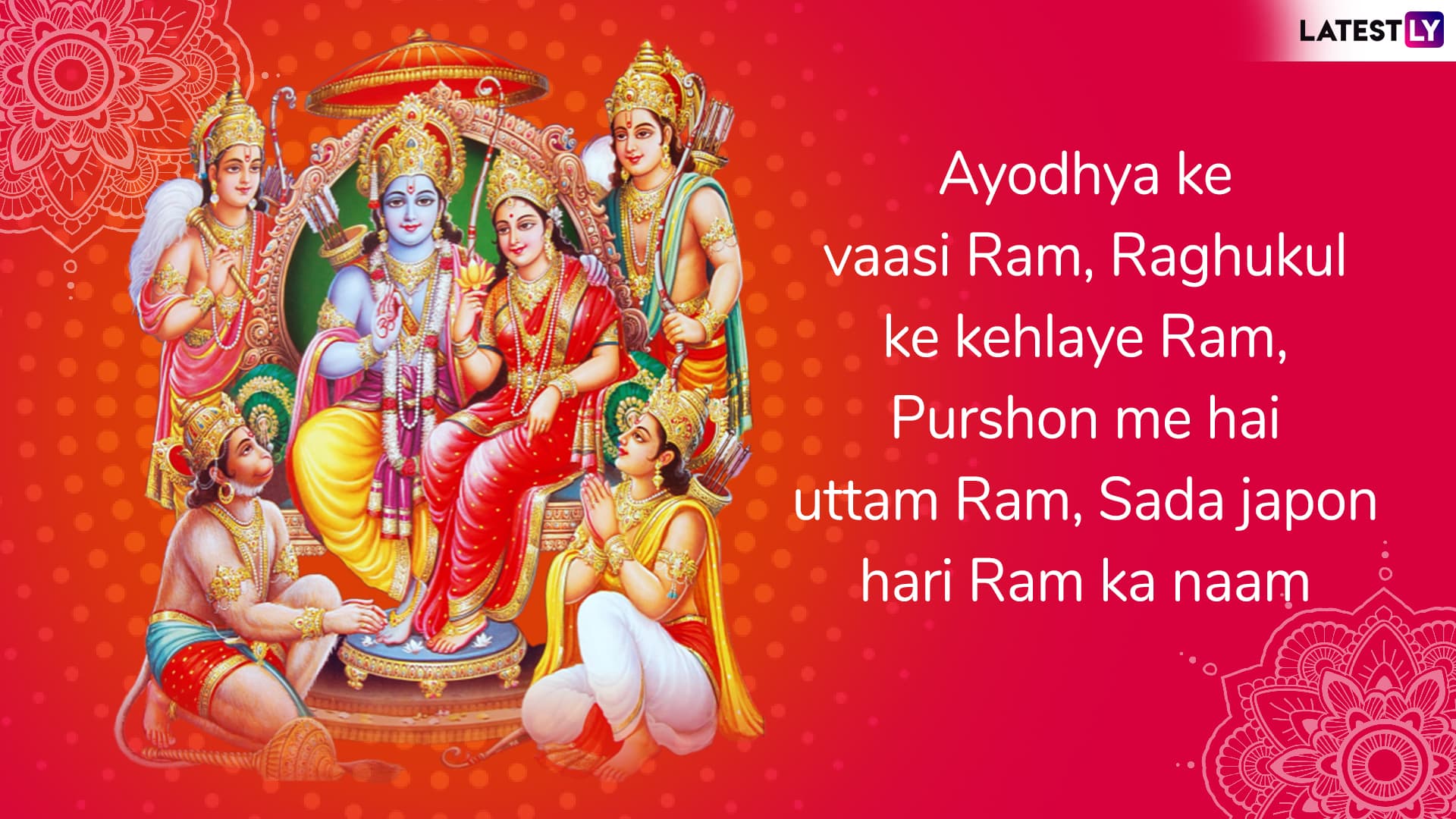 Message reads: Ayodhya ke vaasi Ram, Raghukul ke kehlaye Ram, Purshon me hai uttam Ram, Sada japon hari Ram ka naam.
Ram Navami GIFs
You can also send Happy Ram Navami Gifs or Jay Shri Rama Gifs to your friends and family.
Ram Navami WhatsApp Stickers
WhatsApp animated stickers add more fun to regular conversations. You can also send Ram Navami wishes through WhatsApp stickers. You can download Ram Navami WhatsApp stickers to send your festive greetings to everyone. You can send Jai Shri Ram stickers via your messaging application and convey your greetings.
We hope the above collection of messages and images of Lord Rama is helpful in wishing your near and dear ones a very Happy Ram Navami 2019. Wishing all you folks a happy and blessed Ram Navami.