The much-awaited week finally begins. Yes, we are talking about the much-loved (no pun intended) Anti-Valentine Week 2019, which begins with Slap Day on February 15th, a day after Valentine's Day celebrations on 14th of February. After witnessing a week-long of the mushy affair, it's only apt to celebrate the week of hate, break-up, liberation, no-strings-attached drama-free festival. February is full of special days, and this extended celebrations after 14th Feb are real fun. The social media has gone berserk wishing their ex-lovers 'Happy Slap Day 2019', and we would like to make some fun contributions if you are looking for funny quotes and insulting remarks for your ex-lover. You will find a bunch of Slap Day images, funny GIF greetings, humiliating sayings for both ex-boyfriend and ex-girlfriend. Enjoy! Anti-Valentine Day 2019 Wishes: WhatsApp Stickers, Unromantic Messages, GIFs, Facebook & Instagram Quotes to Send Greetings During Anti-Love Week.
If Valentine Week (7th February – 13th February) had Rose Day, Propose Day, Chocolate Day, Teddy Day, Promise Day, Hug Day and Kiss Day, Anti-Valentine Week has its own set of special days. Beginning from 15th February, it comprises of Slap Day, Kick Day, Perfume Day, Flirting Day, Confession Day, Missing Day and Break-Up Day. Brilliant, isn't it? Anti-Valentine Week 2019 Calendar: Complete Schedule From Slap to Break-Up Day 2019 With Dates to Unlove the Spirit of Valentine's Day.
The days of Anti-Valentine Week are pretty self-explanatory. So, you should know the importance and significance of Slap Day. Yes, it is slapping your ex-lover hard right across their face, but we suggest there is no fun in being this mad violent. You can still get your feelings across minus the violence. Check out the below collection of funny Slap Day images, Slap Day photos, Slap Day messages in Hindi and English, you can send via WhatsApp, Instagram, Facebook, Twitter or even SMS to convey your message loud and clear.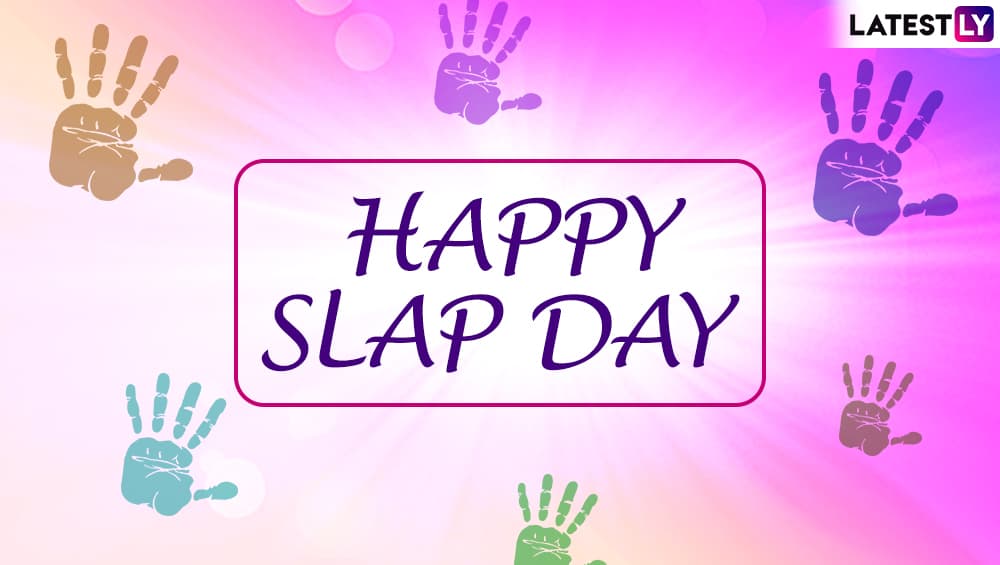 Funny Quote Reads: An "EX" is called an "ex" because it's an EXample of what you shouldn't have again in the future.
Funny Quote Reads: The best excuse after slapping someone – just say 'I didn't slap him, I high-fived his face'! Happy Slap Day!
Funny Quote Reads: On this day let us not slap the person but 'slap the ties'!
Funny Quote Reads: Roses are red, Violets are blue, Sugar is sweet and so are you. The Roses are wilting, the violets dead, the sugar bowls empty and so is your head. Happy Slap Day 2019!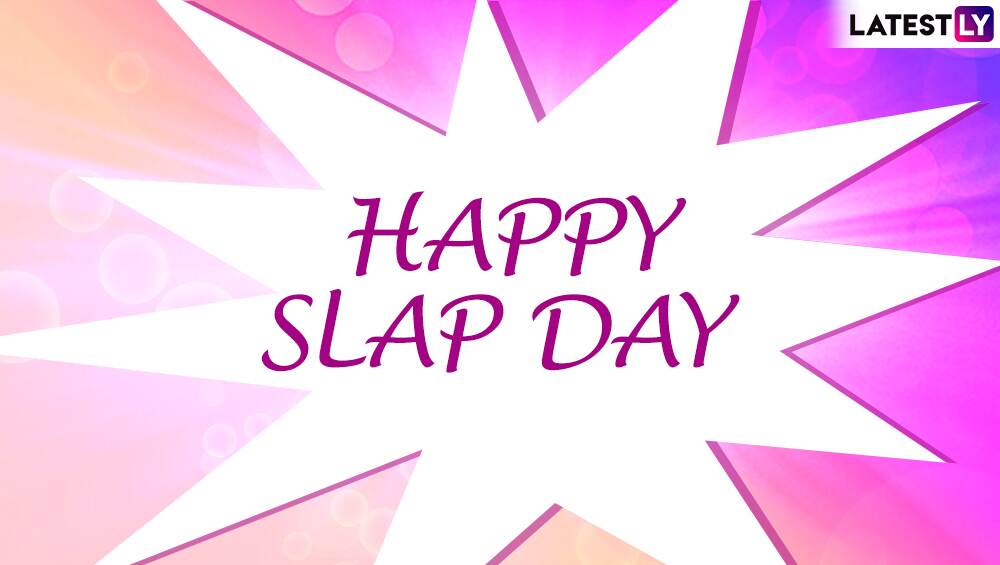 Funny Quote Reads: Jab Ap Hamse Rooth Jaoge Jab Aap Hamse Khafa Hojaoge Jab Aap Hamein Bhool Jaoge Tab Aisa Thappar Marungi Ki Sab Yaad Aajayega Happy Slap Day.
Funny Quote Reads: Slap Day means that you should slap all the relationship, feelings, emotions with the person who hurts you every day and doesn't deserve you. Happy Slap Day.
If you had this much fun on Slap Day, just imagine what would happen on Kick Day and the rest of the Anti-Valentine Week. Try not holding grudge against your ex-partner, there is no fun in that. Instead, enjoy celebrating your singlehood, your individuality on the occasion.
(The above story first appeared on LatestLY on Feb 15, 2019 10:33 AM IST. For more news and updates on politics, world, sports, entertainment and lifestyle, log on to our website latestly.com).