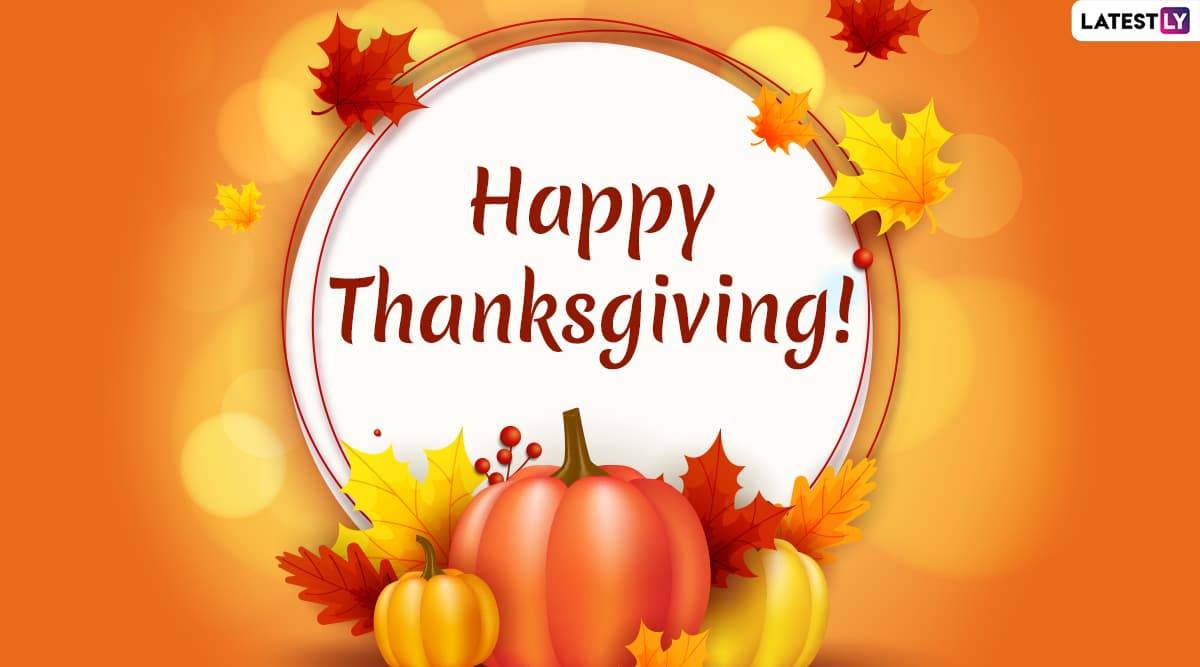 The festive cheer is everywhere as Thanksgiving 2019 will be marked on November 28 this year. Originating as a harvest festival, it is marked on the fourth Thursday of November every in the United States of America. The celebrations see a great feast with turkey as a centre-piece recipe to wishing, people celebrate Thanksgiving Day in high spirits. And while the observance is still a day away, we have got you some wishes and messages to send Happy Thanksgiving 2019! One can share their feelings through messages on WhatsApp, Facebook, Snapchat, Instagram, Hike and other messaging apps. We bring you a collection of Happy Thanksgiving Day 2019 wishes, Thanksgiving greetings, Happy Thanksgiving Images, Thanksgiving captions, Thanksgiving quotes, Happy Thanksgiving WhatsApp Stickers, Thanksgiving photos and more. Thanksgiving in US vs Thanksgiving in Canada: From Date to Significance to Celebrations, What Is the Difference?
The first Thanksgiving holiday was celebrated in 1789. However, the celebrations got intermittent during the Presidency of Thomas Jefferson. Nevertheless, Abraham Lincoln, in 1863, announced the day of Thanksgiving as a federal holiday. The observance of Thanksgiving marks the beginning of the fall-winter holiday season, which includes the grand celebrations of Christmas and New Year. Thanksgiving 2019 Parades in USA: From NYC to Chicago, Watch Out For Best Thanksgiving Day Parades This Holiday Weekend.
People can share their Thanksgiving 2019 messages through WhatsApp messages, Facebook statuses, Instagram posts, and Hike texts to their loved ones and dear ones on this day. It is a nice gesture to get in touch with your family, friends, and relatives on this special day. Individuals can also send popular Thanksgiving 2019 messages through texts, picture messages, GIFs, videos, and SMSes as well. And if you are looking for newest and top 2019 Thanksgiving messages that you want to send it to your known ones, then your search ends here. We at LatestLY bring you some of the best and popular Thanksgiving messages that you can send on this auspicious day.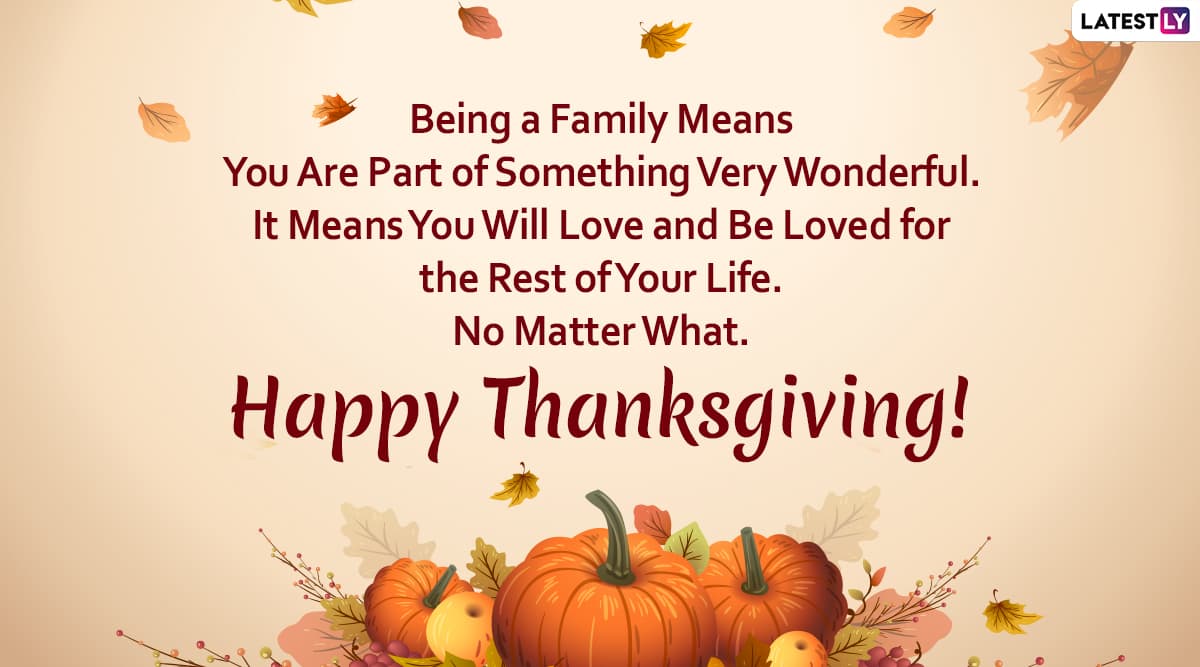 WhatsApp Message Reads: Being a Family Means You Are Part of Something Very Wonderful. It Means You Will Love and Be Loved for the Rest of Your Life. No Matter What. Happy Thanksgiving!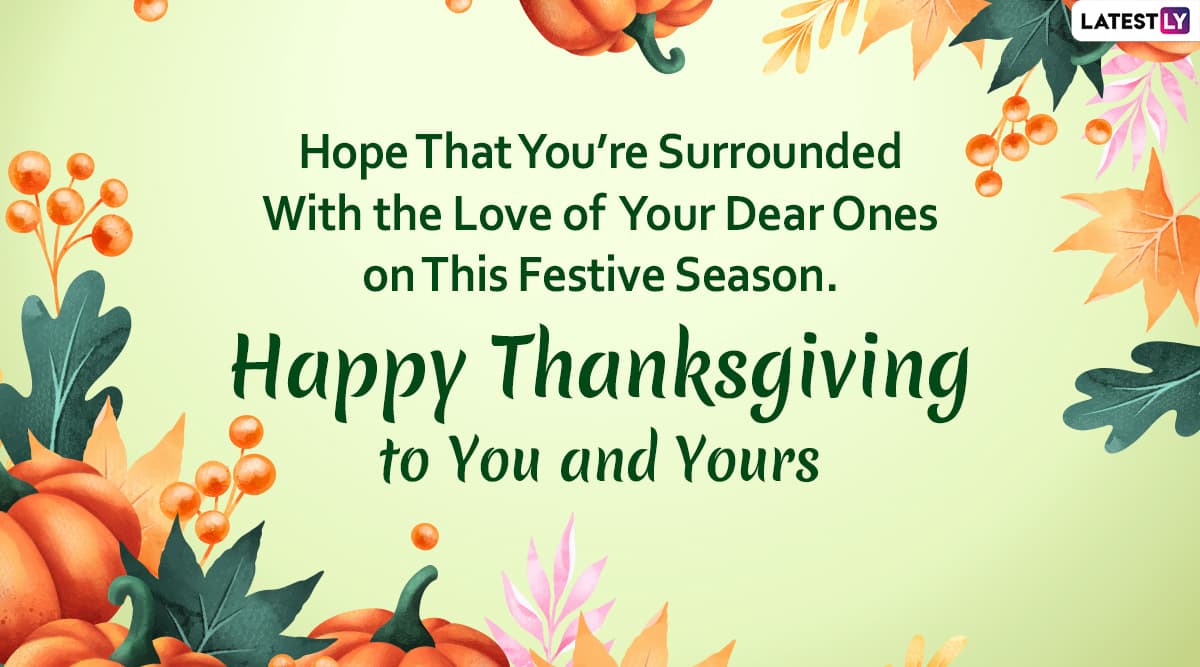 WhatsApp Message Reads: Hope That You're Surrounded With the Love of Your Dear Ones on This Festive Season. Happy Thanksgiving to You and Yours.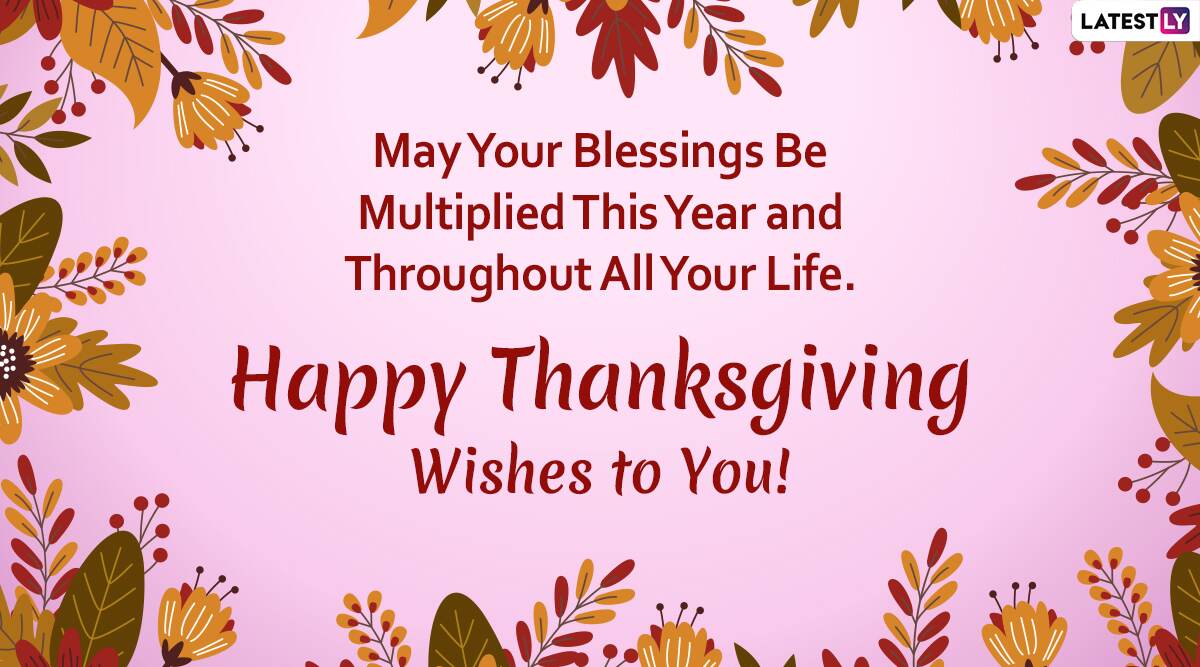 WhatsApp Message Reads: May Your Blessings Be Multiplied This Year and Throughout All Your Life. Happy Thanksgiving Wishes to You!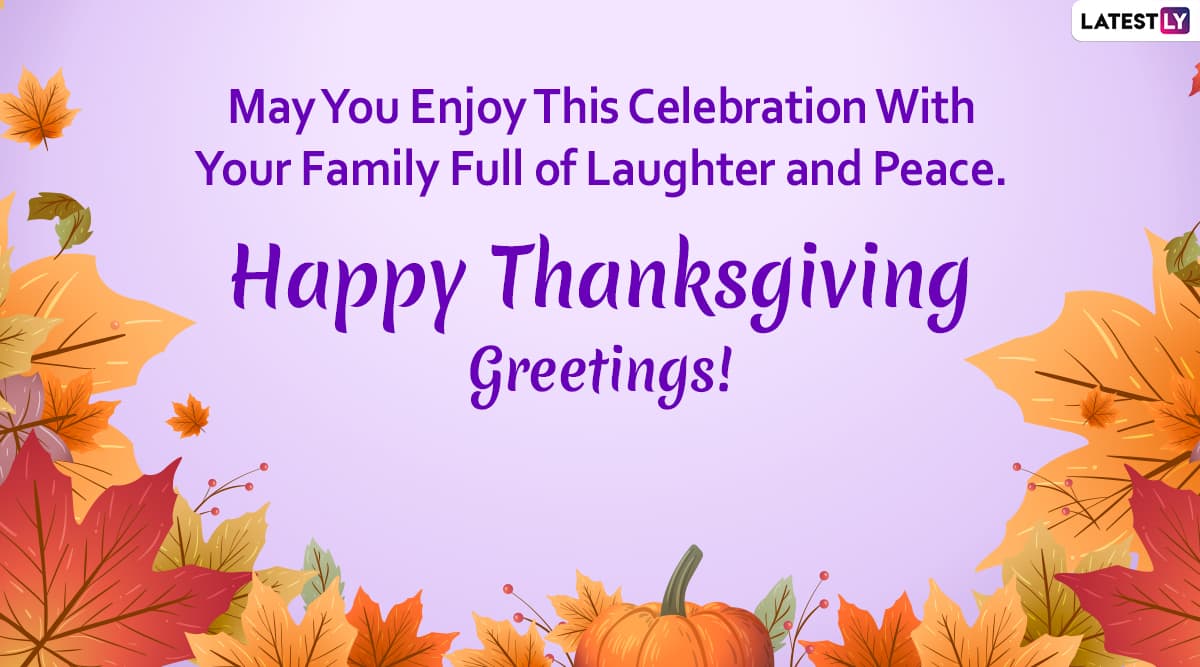 WhatsApp Message Reads: May You Enjoy This Celebration With Your Family Full of Laughter and Peace. Happy Thanksgiving Greetings!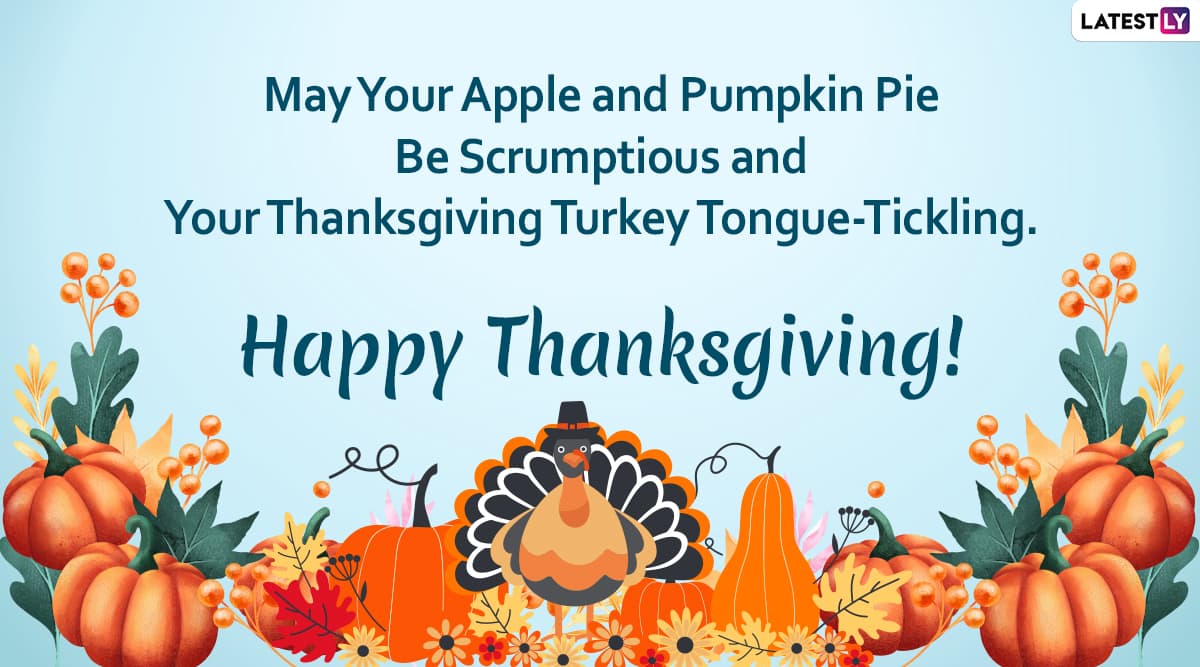 WhatsApp Message Reads: May Your Apple and Pumpkin Pie Be Scrumptious and Your Thanksgiving Turkey Tongue-Tickling. Happy Thanksgiving!
WhatsApp Message Reads: May You Celebrate the Thanksgiving Day With Love in Your Heart, Prosperous Vision in Your Mind, and Gratitude in Your Being. Thanksgiving Wishes to Everyone!
How to Download Thanksgiving 2019 WhatsApp Stickers?
Recently, WhatsApp had launched a new feature, 'WhatsApp Stickers'. Senders can also share the latest Thanksgiving 2019 stickers after downloading the 'Thanksgiving Stickers' through the app store on both Android and iOS platforms. You can download Thanksgiving WhatsApp Stickers from the Play Store app HERE.
The day of Thanksgiving is celebrated across the globe on different dates. A lot of charity drives and fun events are a part of Thanksgiving celebrations. Thanksgiving dinner is considered to be one of the most traditional celebratory methods. The jubilatory day brings forth a sense of joy and happiness among those people who celebrate it, mostly in the American culture. As November 28 nears, we at LatestLY wish you all a very "Happy Thanksgiving 2019!"