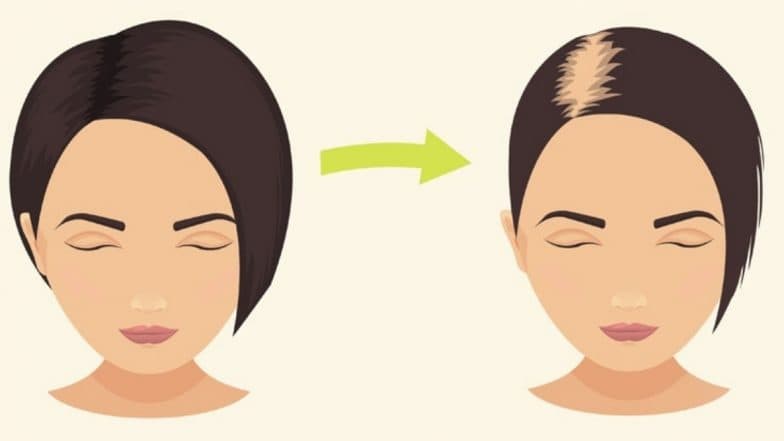 It is normal to freak out when you see tufts on the bathroom floor.  While hair loss varies from person to person, if you have longer strands, it may appear like you are losing more hair. However, a few factors can cause you to shed more hair than usual. For instance, a stressful month at work or a week-long crash diet often causes excessive shedding even six to ten weeks later. Let us find out how much hair fall every day falls in the normal range.
How Much Hair Fall Is Normal In A Day?
Short-term illnesses like fever or a stomach bug can also cause hair loss. However, your hair will stop falling out on its own once the fever subsides. Your system recovers when you continue to take care of yourself. You may also notice hair loss in late summers and when you do not wash your hair that often. And while most of the time it is genetic, it turns out that an average person loses about 60 to 100 hairs a day. Keto Hair Loss: How to Prevent Thinning of Hair on the High Fat, Low Carb Ketogenic Diet. 
Does Chemical Hair Treatments Cause You To Lose More Hair?
While chemical treatments like bleaching, straightening and relaxing do damage your hair to a certain extent, it really does not impact your hair growth. That said, chemical treatments do weaken your hair shaft that leads to all the breakage and hair loss. To restore the health of your tresses, try applying a biotin hair supplement. Home Remedy of the Week: How to Use Coffee to Stimulate Hair Growth.
When Should You Be Concerned?
If you lose more than 100 strands a day and your hair continues to shed for longer than three months, you must seek the advice of your trichologist or dermatologist. Chronic hair fall is often a result of mineral deficiencies as well as hypo and hyperthyroid conditions. Your doctor will suggest a diet with which you can fix the underlying problem to help your hair return to its resilient self. Desi Ghee Beauty Benefits for Skin and Hair: Dry Hair to Dark Circles, Say Goodbye to 7 Problems With Clarified Butter (Watch Video).
Protip: Heat styling tools and brushes with more tension can also reduce the density of your tresses, which actually happens due to breakage and damage. So skip the dryer and the straightener, and embrace your natural waves.