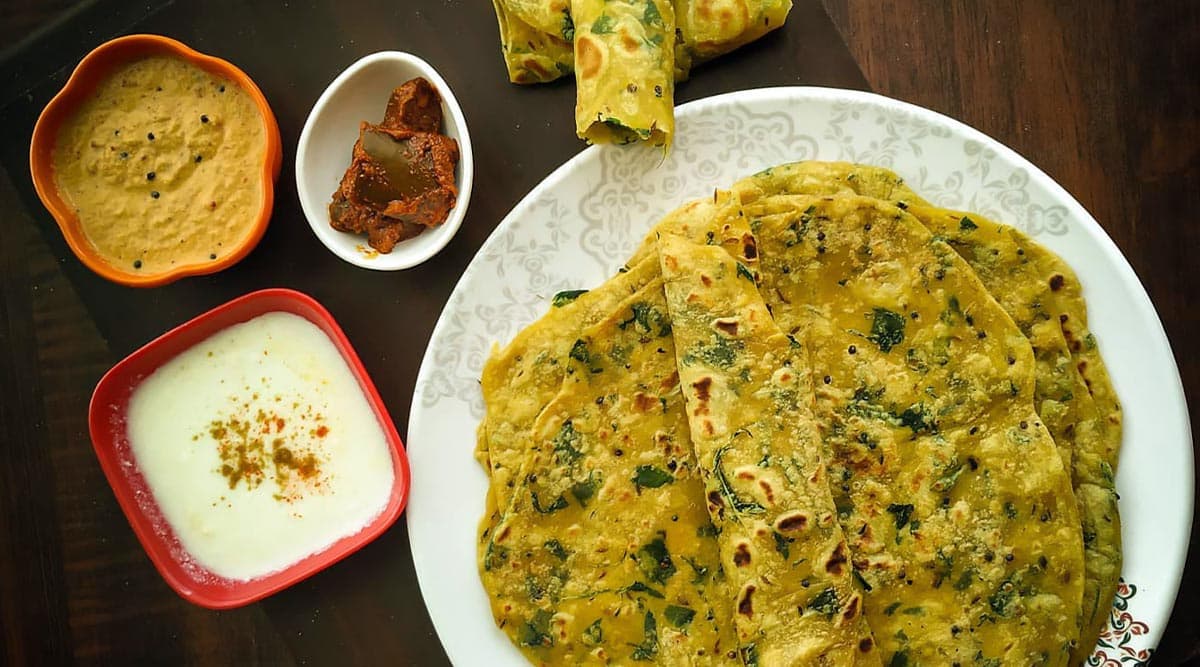 We all are facing the consequences of extreme winter these days with health problems like cold, fever and other diseases. With the temperature dipping, it is difficult to keep the body warm. There are various food items which must be included in the diet in winter for strong immunity and good health. One of them is fenugreek, which is known as methi in Hindi. Methi paratha is one such delicacy which not only tastes good but is also loaded with vital nutrients. Let's take a look at why this fenugreek leaves delicacy, methi paratha, should be tried out in this season to work wonders on the body. Mooli Ka Paratha is Essential in Winter; Here's Why You Should Eat Radish For Good Health This Season.
Amongst all leafy vegetables, fenugreek leaves are known to have a great impact on your health. From controlling sugar to digestion and weight loss, methi leaves are a one-stop solution for all health-related issues. About 100 grams of fresh methi leaves consist of 4.82 g protein, 8.8 mg iron and 91 mg of vitamin C in it. Methi leaves are necessary for people of all age groups and they can also fulfil the iron deficiency caused during pregnancy. Methi For Weight Loss: Here's How You Can Burn Fat With Fenugreek Seeds Naturally.
Why Methi Paratha Should Be a Must-Try Dish During Winter
Fenugreek leaves come along with galactomannan, which plays an important role in reducing the risk of heart disease as well as diabetes. This compound enables the slowing down of blood sugar absorption. Methi is also a good source of soluble fibre, which improves bowel movement and helps in flushing out bad toxins from the body. This, thereby, aids in good digestion, which is very essential for a good metabolic rate and weight loss. Also, fenugreek leaves consist of antioxidants that can boost the metabolic rate and promote fat burning. As per Ayurveda, methi leaves produce heat in the body to stabilise the body temperature during winter.
Methi Paratha Recipe 
It must also be noted that fenugreek leaves are a good source of vitamin A, vitamin B2, copper and magnesium. Methi Paratha tastes best with green chutney made from coriander leaves. Spread one teaspoon of desi ghee on methi paratha to add to its nutritional value. Methi paratha contains some calories like other foods, therefore, it should be eaten in moderation. Also, overall daily diet along with some exercise is a key for good health, be sure to not skip these things.