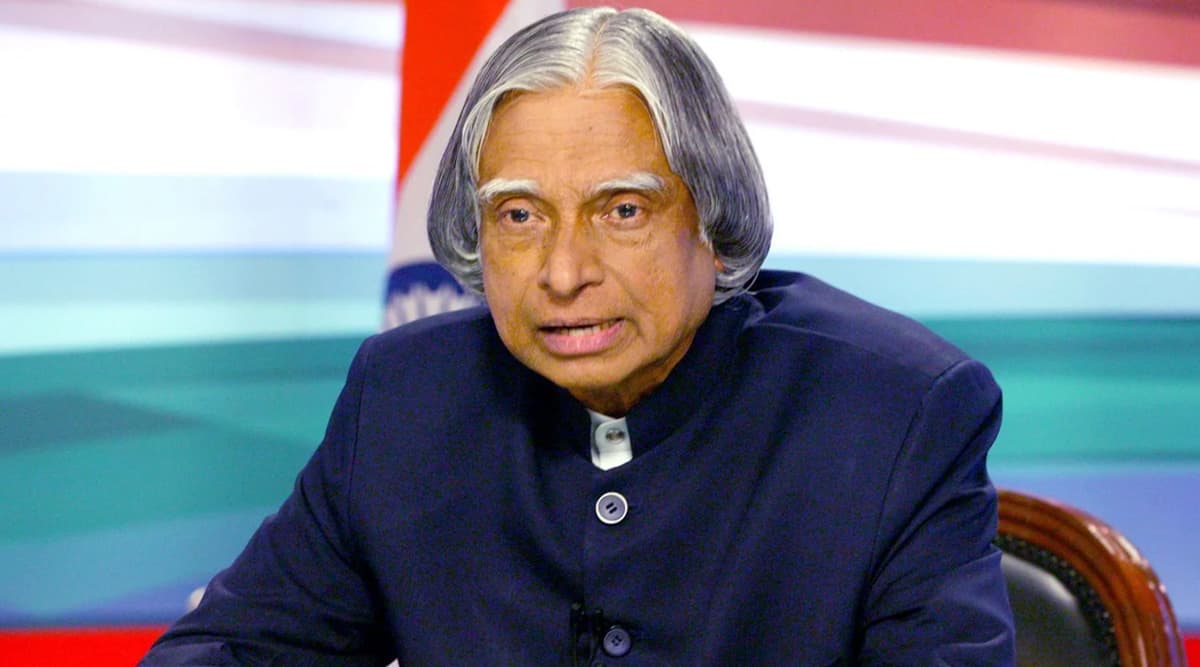 It is the 88th birth anniversary of the former President of India, Dr Avul Pakir Jainulabdeen Abdul Kalam, popularly known as Dr APJ Abdul Kalam. On October 15, 2019, the nation is fondly remembering the aerospace scientist and splendid leader by sharing heart-warming quotes and messages on Twitter. The outpouring of emotional words and Kalam's teachings, gave the social media site its top trending hashtags today, accompanied with "APJ Abdul Kalam", "Missile Man" and many more. Below, we present you a compilation of few tweets and messages, honouring the 11th President of our country. Top 10 Quotes of Late Former President of India, APJ Abdul Kalam. 
Abdul Kalam was born on October 15, 1931, and raised in Rameswaram, Tamil Nadu. He studied physics and aerospace engineering and spent around four decades as a scientist at the Defence Research and Development Organisation (DRDO) and Indian Space Research Organisation (ISRO). Kalam was closely involved in the country's civilian space programme and military missile development efforts. It was for his extraordinary work in the development of ballistic missile and launch vehicle technology, that Kalam came to be known as the Missile Man of India. 12 Books by the Former President of India, Dr APJ Abdul Kalam That Are A Must-Read. 
Here Are the Tweets:
"You have to dream before your dreams can come true."

"Dream, Dream, Dream, Dream transform into thoughts and thoughts result in action."

― Dr. A.P.J. Abdul Kalam 🙌💜#APJAbdulKalam pic.twitter.com/5uxAIWIgKU

— Atlee Fans Club (@atlee_f_c) October 15, 2019
Sudarsan Pattnaik Honouring Dr Kalam With Sand Art:
Tribute to the People's President, #Missileman #BharatRatna Dr #APJAbdulKalam on his birth anniversary . One of my SandArt. pic.twitter.com/Av4RzDB5Tg

— Sudarsan Pattnaik (@sudarsansand) October 15, 2019
Abdul Kalam's 88th Birth Anniversary:
Knowledge give you power but character gives you respect.

Happy Birth Anniversary to the former president of our country and one of the most admired man around the world

🧡🧡🧡👏👏👏💐#APJAbdulKalam pic.twitter.com/djdt4VXyUd

— Harshit Nayak (@HarshitNayak13) October 15, 2019
His Great Words:
Fondly remembering Former President & Bharat Ratna Dr #APJAbdulKalam on his birth anniversary.

An exceptional scientist & scholar, his teachings and vision to take the nation on the path of development & prosperity will continue to serve as a beacon of inspiration for all of us. pic.twitter.com/VJ6Z4qDMox

— Shiv Sharma (@shivsharmaIND) October 15, 2019
Dr Kalam was widely referred to as the "People's President," and he returned to his civilian life after a single term of the presidency from 2002 to 2007. He was a recipient of several prestigious awards including the Bharat Ratna. It was on July 27, 2015, Kalam died from a cardiac arrest while doing what he always loved, delivering a lecture at the Indian Institute of Management, Shillong. Every year on his birthday, India observes Student's Day, honouring the President who was dedicated to teaching and identified himself first as a teacher before anything else. The nation will always remember his teachings.