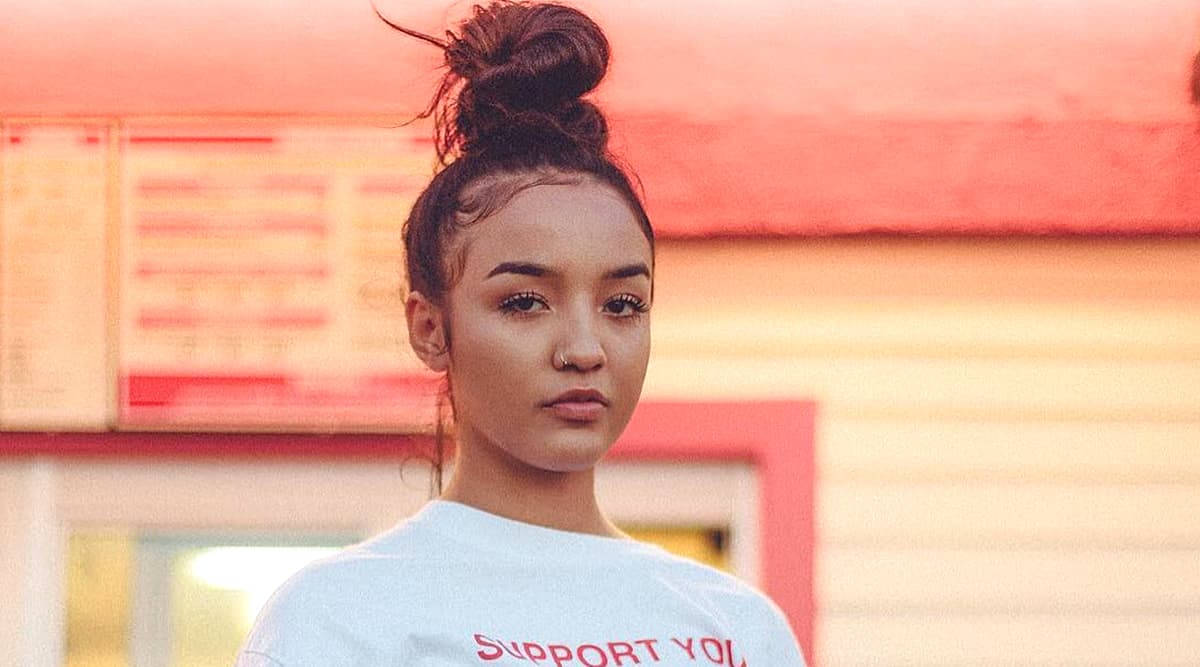 Budding rapper Lexii Alijai has passed away at the age of just 21. Her rapper cousin Raeisah Clark confirmed the news on Facebook that she passed away on January 1. The reason behind her death is still unknown. Fans of the upcoming star are left devastated and news of her sudden death has definitely shocked them. Several of them took to social media to express the grief of her loss. Korean Actor Cha In Ha Dies Aged 27: Fans Mourn the Loss of Surprise U Member Weeks After Another K-Pop Singer Goo Hara's Death.
The 21-year-old born in St. Paul, Minnesota was looking into a bright start in the rapping world, after she broke into the Billboard Hot 100. Her cousin Raeisah Clark confirmed the news of Lexii's death on Facebook and paid a tribute to her calling her a legend. She wrote, "You're a real legend. If you know or heard her music you'd feel chills. Rest in paradise you'll never be forgotten!"
Here's Lexii's Cousin's Post of Paying a Tribute to Her: 
Lexii was featured by American singer Kehlani Parrish on her track Jealous was also shocked by the sudden demise of this upcoming talent. Her music career was just flourishing and it is still unclear what caused her death. About three days ago, she posted a picture of herself to her followers on Instagram, calling herself "emotionally unavailable." Several fans took to social media to pay their tributes to the singer-rapper. Check some tweets below.
Talented and Unique Soul
So..Lexii Alijai died last night... I'm just wow. Her album got me through a lot of shit. I've sat in my car crying to this girls music. She was a talented rapper and a unique soul. RIP.

— Heaven (@EpiphanyHeaven) January 2, 2020
Heartbroken and in Shock
I'm absolutely heartbroken and still in shock over the passing of Lexii Alijai Truly one of the most talented, most compassionate destined for greatness young artists I've ever had the pleasure of listening too. May you rest among the stars. 😔💔 pic.twitter.com/anaWOS8ZBo

— Spaceodditykelly (@spaceodditykel) January 1, 2020
RIP, Star!
Rest In Peace Lexii Alijai. You were a star. Love and light to your loved ones and family. 💔 pic.twitter.com/kSEv0jNGkZ

— High Demand Vibe (@ChaseVibe) January 1, 2020
Gone Too Soon
I remember when I first heard Lexii Alijai on Kehlani's song Jealous like 5 years ago. I'm so sad to hear she was taken away from us so soon 🥺💔 RIP baby girl 🙏🏾

— 💲®️ (@_sydneysaid) January 1, 2020
Fans of the rapper cannot believe that she is no more. More details about what caused her death are still awaited. Looks like she was having some trouble emotionally as even in her recent tweet she mentioned about trying to be heartless so bad.