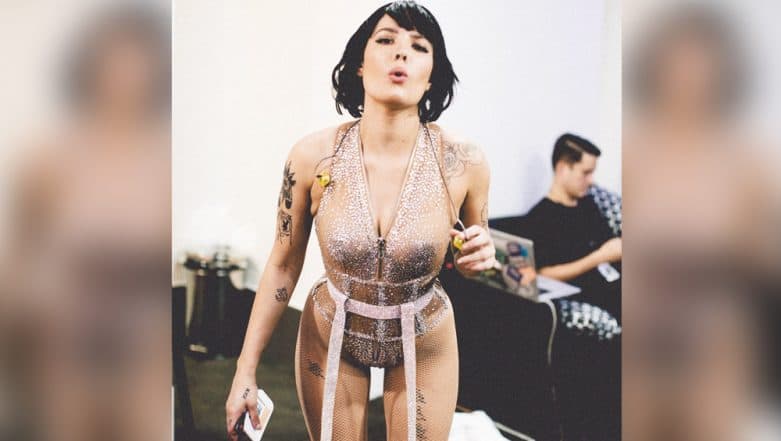 Ashley Nicolette Frangipane or Halsey might be famous for being a singer, but she has been making weird headlines. Not her break up with G-Eazy, but the American singer's way too candid moment while chatting with Benny Blanco in an interview caught reader's eye. During a brief video talk which Blanco shared to Instagram on July 16, the 23-year-old singer said that she has to pee a lot during shows. It went little uncanny when Halsey revealed that she peed on a trash can which full of kitty litter!
Blanco, the American producer shared a short clip of himself with the pop star talking about body fluids. When he asked if the 23-year-old ever had pissed on stage to which Halsey replied, "I've peed during my show before. I've pissed myself during the show." "I just run backstage, pull my leotard to the side, and piss in a garbage can," she further added. A sceptical Blanco then asked if they have a garbage can on call and Halsey responded, "Yeah, and it's filled with kitty litter."
"You have a travelling kitty litter box?" Blanco asked again. Halsey with a smile said, "Yeah, it's for glamping." The way she spoke about seemed it to be an extremely normal thing to do.
Watch the hilarious interview!
Halsey, all smiles is going through real tough time these days after she broke up with her long-term relationship with the American rapper, G-Eazy. She even broke down crying during a live show. The American popstar even interrupted her concert in Atlantic City to bestow a few ex-boyfriend related life lessons. On the work front, Halsey at present is on the final leg of her Hopeless Fountain Kingdom Tour and she is slated Indianapolis on July 17.