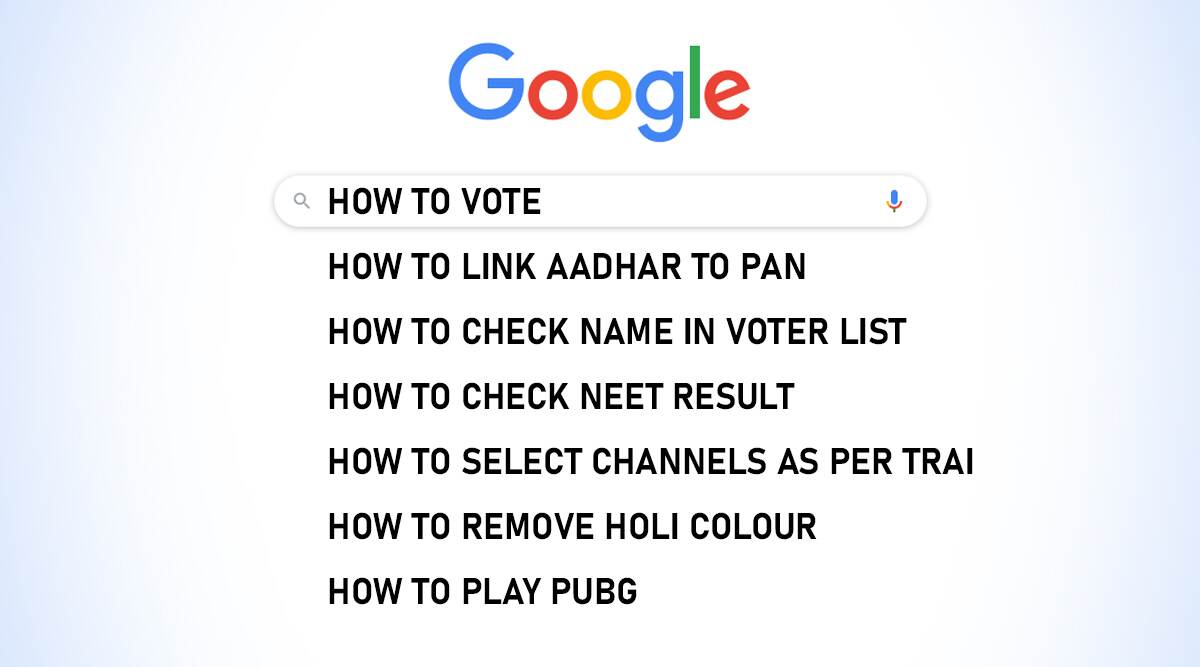 Mumbai, December 11: Search giant Google on Wednesday released a list titled "See what was trending in 2019" revealing the review of the trends seen on the search engine this year. In one such compilation, Google India came out with the top 10 'How To...' queries netizens searched on Google in India this year. And proving the fact that we Indians take great interest in political events, it should not surprise anyone that "How to Vote" was the most searched question on the search engine in India in 2019. Interestingly, "How to play PUBG" and "How to get FasTag" also features in the list. Cricket World Cup, Lok Sabha Elections, Chandrayaan 2 Top the Most-Searched Queries in Google Year in Search 2019 India List.
India's 17th General Elections or the 2019 Lok Sabha polls were held in India in 2019. It was the largest elections held anywhere in the world with around 900 million people exercising their franchise. 'What is Article 370' Tops The Most Searched Queries in Google Year in Search 2019 India List; Exit Poll, Black Hole Also on List.
While "How to Vote" topped the 'how to chart' search this year in India, the other trends in this category are: How to link Aadhar to PAN, How to check name in voter list, How to check NEET result, How to select channels as per TRAI, How to remove Holi colour, How to play PUBG, How to get Fastag, How to know polling booth, How to file GSTR-9.
Here's The Top Queries For How to on Google Search in 2019:
Google has become an indespensible part of our lives and any list released by the search giant during the year end period regarding the various search trends is bound to generate curiousity and excitement. It's that time of the year when we all look back and try to take stock of the year, and Google is no exception to it.
The 'How to' search trend result shows that politics, exam results, mobile games and some general quaries regarding festivals dominated the mindscape of the users when they opened Google on their devices to get answers to their questions in India. After all, isn't Google our first guru whenever we are in need of answers to pressing questions of the day? Been there, done that is one phrase that comes to mind as far as 'How to...' search result is concerned.