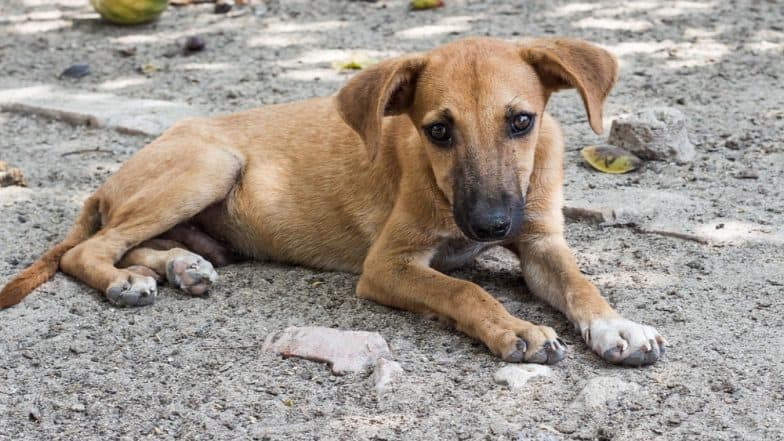 In yet another case of animal cruelty in India, a dog was killed in Mumbai after being tied to a vehicle and dragged to death. The details of the canine's horrific death are quite disturbing. According to a TOI report, the dog's eyeballs had popped out and its neck had been twisted. The offenders left the bloodied carcass of the dog at the ONGC Colony, Bandra-Kurla Complex, Mumbai. BKC police station has filed a complaint against an unidentified person related to the brutal torture that the dog was subjected to.
The dog was found with its front limbs tied to a cloth, which indicated that he was tied to a vehicle and dragged. Fresh blood was seen oozing out of the dead body of the dog and its carcass has now been sent to BSPCA for post-mortem. Mumbai Beastiality Case: Male Stray Dog Gangraped by Four Inebriated Men in Malad's Malwani, Left Seriously Injured.
This case of dog abuse comes soon after the death of Mumbai's stray dog Lucky who passed away after he was mercilessly beaten for taking shelter during rains in society at Worli. Cases of dog abuse in Mumbai seem to have increased. Just a few months ago, Mumbai saw two simultaneous incidents in which stray dogs were brutally killed. In one of the cases, a stray dog named Macho was beaten to death with a washing bat by a woman outside her home in D'Mello Compound near Vakola Bridge in Santacruz (East). Whereas, in the other case, nine stray dogs were found dead near a slum colony in Mira Road after being fed poison.