In a shocking investigative report published in Buzzfeed News, a Vermont orphanage has come into the spotlight for stories of sexual abuse and murder involving nuns. The report says that nuns were allegedly tortured and sexually abused, and children were murdered at St Joseph orphanage in Vermont a couple of decades ago. The orphanage was run by the Montreal-based Sisters of Providence, which closed down in 1974 following the horrific allegations. The victims were children who resided in the orphanage between 1930 and the early 1970s. With all this, it seems like The Nun movie is actually coming true to life.
An eyewitness, the late Sally Dale revealed some horrifying accounts of what she witnessed at the orphanage.  Her accounts are included in the Pennsylvania grand jury report where she recounts seeing a nun throw a boy from the fourth floor. Speaking under oath, she said, "The first thing I saw was looking up, hearing the crash of the window, and then him going down, but my eyes were still glued—." She pointed at the broken window from where the boy was thrown and then she pointed at her own face and drew circles around it. "That habit thing, whatever it is, that they wear, stuck out like a sore thumb." Recalling the incident she says that she tried to confront the nun, asked her in amazement, "Sister?", to which the nun held Sally by the ear, turned her around and sent her to the other side of the yard. The nun shrugged off Sally saying she just had a vivid imagination and something needs to be done about it.
From various reports, like the Pennsylvania grand jury report, it has been gathered that children were held captive in the orphanage and forced into leading a life of physical and psychological abuse. Punishments, like kneeling down or standing for hours, were normal. They were also forced to perform despicable acts like eating their own vomit. Other forms of torturous treatment included being dangled upside down out of windows, over wells, or in laundry chutes. Some of the children were also locked in cabinets, closets and attics, sometimes for days, and sometimes long enough to be completely forgotten about. They were told their relatives didn't want them, or they were permanently separated from their siblings. The children were sexually abused and mutilated.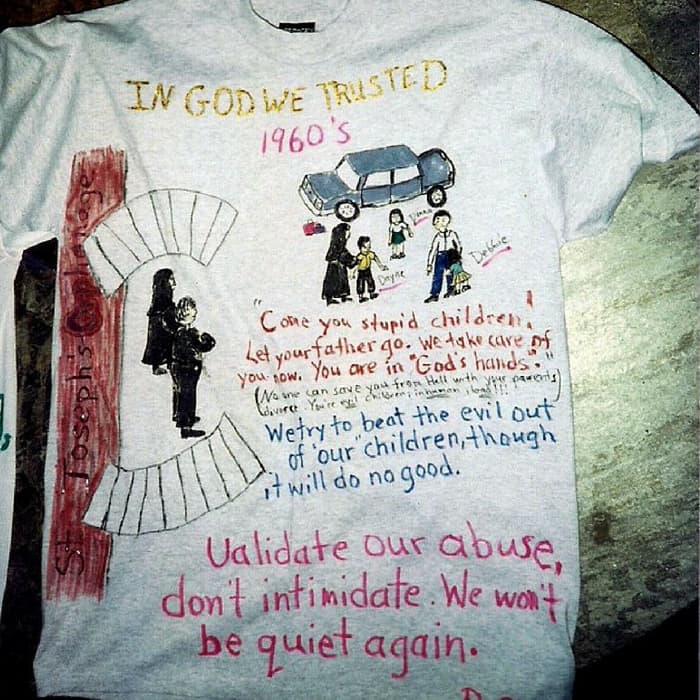 In another instance, Sally recalled seeing a boy being thrown into a lake, to which the nun replied saying, "Oh don't worry, he's gone home for good". Sally was one among the 100 former residents of St. Joseph Orphanage who filed suits against the Church in the 1990s. In another shocking claim made by her, she was once forced by a nun to kiss a badly burned and disfigured corpse of a boy, who had been electrocuted while wearing a metal helmet. She was warned that the same would happen to her if she ran away.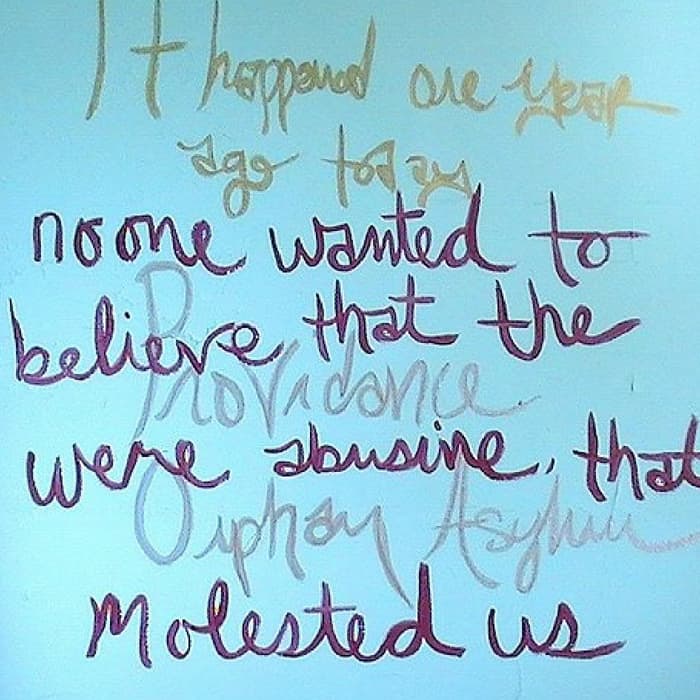 A series of such shocking claims have been made over the years by many former residents of the Church and investigations are underway. The Diocese of Burlington, Vermont Catholic Charities and the Sisters of Providence have however declined to comment on these allegations. Monsignor John McDermott, of the Burlington Diocese said, "Please know that the Diocese of Burlington treats allegations of child abuse seriously and procedures are in place for reporting to the proper authorities. While it cannot alter the past, the Diocese is doing everything it can to ensure children are protected."
In the current day, the church grounds belongs to a developer and has been renamed Liberty House.
(The above story first appeared on LatestLY on Aug 28, 2018 03:11 PM IST. For more news and updates on politics, world, sports, entertainment and lifestyle, log on to our website latestly.com).