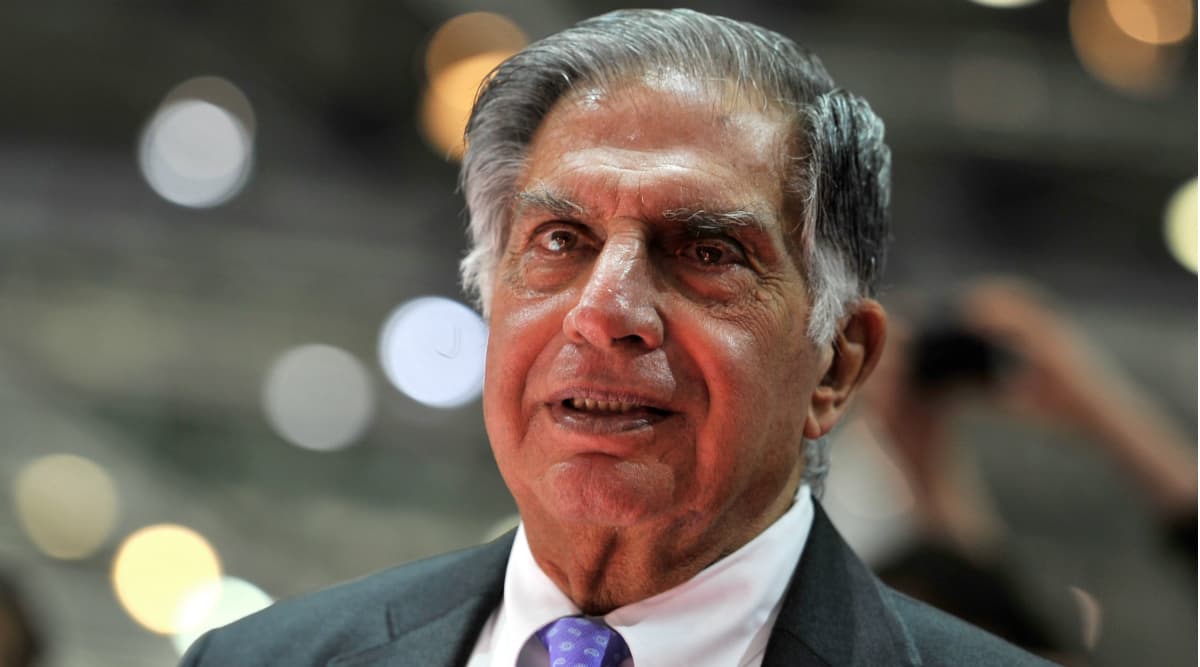 It will be the 82nd birthday celebrations of Ratan Tata this year. Known to be one of the most ethical figures in the Indian corporate sector, Ratan Tata has donned many hats in his illustrious career. Born on December 28, 1937, Ratan Tata is a former Chairman of Tata Sons, who took the Tata Group to newer heights in the last few decades. He is considered to be one of the top idols of the millennials, and across the generations too, who look up to him as a motivator and a mentor. If you are searching for the best and top quotes of Ratan Tata, then you can find them here.
Ratan Tata was 24 years old, in 1961, when he began his career at Tata Group, starting as a shop floor employee of Tata Steel. He was promoted in the 1970s, and eventually became the Chairman of Tata Sons, when JRD Tata stepped down, naming him as the successor. He faced many difficulties during his stint as Chairman, where innovation and youngsters were kept in the forefront, while advancement at Tata Group took place.  Dhirubhai Ambani 87th Birth Anniversary: 12 Interesting Things To Know About The Indian Business Tycoon.
If you are looking for some of the best motivating and inspiring quotes of Ratan Tata that you can share with your loved ones on WhatsApp, Facebook, Instagram etc. then your search should end here. We at LatestLY bring you some of the top and trending Ratan Tata quotes that you will love sharing with your known ones.
Quote Reads: Ups and Downs in Life Are Very Important to Keep Us Going, Because a Straight Line Even in an E.C.G Means We Are Not Alive.
Quote Reads: If You Want to Walk Fast, Walk Alone. But if You Want to Walk Far, Walk Together.
Quote Reads: I Don't Believe in Taking Right Decisions. I Take Decisions and Then Make Them Right.
Quote Reads: I Admire People Who Are Very Successful. But if That Success Has Been Achieved Through Too Much Ruthlessness, Then I May Admire That Person, but I Can't Respect Him.
Quote Reads: None Can Destroy Iron, but Its Own Rust Can! Likewise, None Can Destroy a Person, but Its Own Mindset Can!
Quote Reads: I May Have Hurt Some People Along the Way, but I Would Like to Be Seen As Somebody Who Has Done His Best to Do the Right Thing for Any Situation and Not Compromised.
Quote Reads: Business Need to Go Beyond the Interest of Their Companies to the Communities They Serve. 
Ratan Tata is also one of the biggest philanthropists in India. He has been a keen supporter of education, medicine, and rural development, among other things, over the years. The Chairman Emeritus of Tata Sons has donated immensely in these fields ensuring encouragement to those who are less privileged. Throughout his life, he has served in various positions in India and around the world. He is also a member of Prime Minister's 'Council of Trade and Industry'.
Ratan Tata has been recognised with a plethora of honours and awards in the last 50 years. In the year 2000, he received Padma Bhushan, and in the year 2008, he was given the Padma Vibhushan award by the government of India. His other notable awards include Honorary Doctor of Business Administration from Ohio State University in 2001; Honorary Doctor of Technology from Asian Institute of Technology; Honorary Citizen Award from Government of Singapore in 2008; Honorary Knight Grand Cross of the Most Excellent Order of the British Empire (KBE) in 2009; Grand Cordon of the Order of the Rising Sun by Government of Japan in 2012; Commander of the Legion of Honour by the Government of France in 2016.
As Ratan Tata celebrates the 82nd birthday on December 28 this year, we at LatestLY wish the Indian tycoon all the luck in his future endeavours and hope he remains in the pink of health. We hope you all will love sharing Ratan Tata's motivational and inspiring quotes with your friends, family, relatives etc. as much as we did with you.