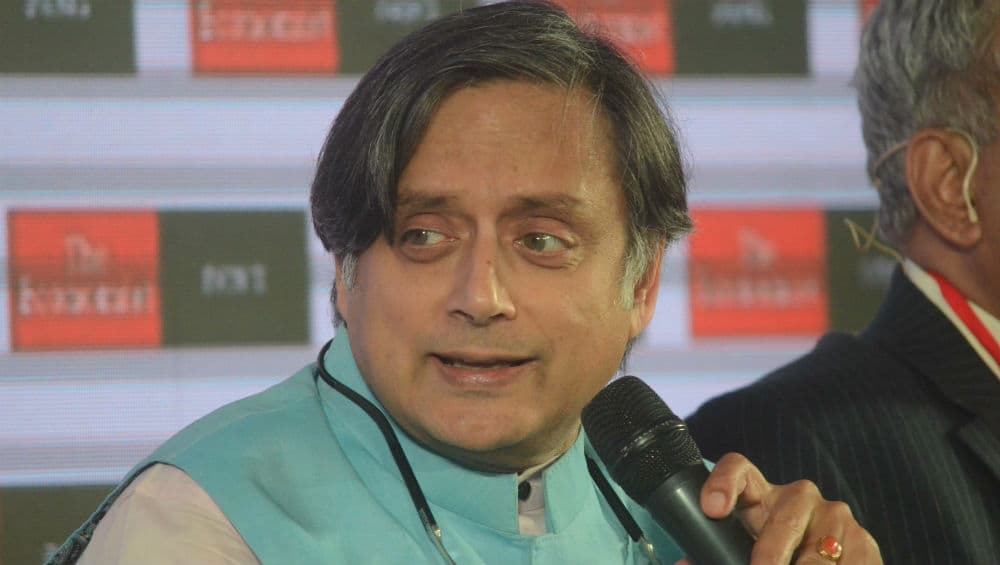 New Delhi, November 23: Congress MP Shashi Tharoor has a habit of pushing people to go through dictionaries whenever he speaks. Reacting to dramatic political development in Maharashtra, Shashi Tharoor once again used a word from the English language which many had no clue about. The word which Tharoor mentioned is "snollygoster", which means an unprincipled politician. The Congress leader had first mentioned the word in 2017. Ajit Pawar Betrayed Sharad Pawar, BJP Misused Governor's Office: Shiv Sena MP Sanjay Raut.
This time, it appears it was a veiled dig at NCP leader Ajit Pawar who supported the Bharatiya Janata Party (BJP) going against party chief and his uncle Sharad Pawar. In 2017, Tharoor had tweeted the word "snollygoster" as the "word of the day". "Definition of *snollygoster*. US dialect: a shrewd, unprincipled politician. First Known Use: 1845. Most recent use: 26/7/17," the Congress MP had tweeted. Sharad Pawar Says 8-11 NCP MLAs Hoodwinked to Attend Swearing-in Ceremony of Ajit Pawar, Uddhav Thackeray Hits Out at BJP.
Shashi Tharoor's Tweet on Maharashtra Politics:
Correction: Most recent use: 23 November 2019, Mumbai https://t.co/W6KKVro1Ra

— Shashi Tharoor (@ShashiTharoor) November 23, 2019
At that time, Tharoor had taken a swipe at Bihar Chief Minister Nitish Kumar for snapping ties with the Rashtriya Janata Dal (RJD) and the Congress. Kumar had formed a government with the BJP despite being foes for a long time. "Correction: Most recent use: 23 November 2019, Mumbai," Tharoor tweeted on Saturday. He was apparently talking about Ajit Pawar's decision to go with the BJP in Maharashtra.
A new government headed by Chief Minister Devendra Fadnavis and Deputy Chief Minister Ajit Pawar was sworn-in on the morning of November 23 by Governor  Bhagat Singh Koshyari. This happened when talks between the Shiv Sena, NCP and Congress to form an alliance to form a government were in final stages.