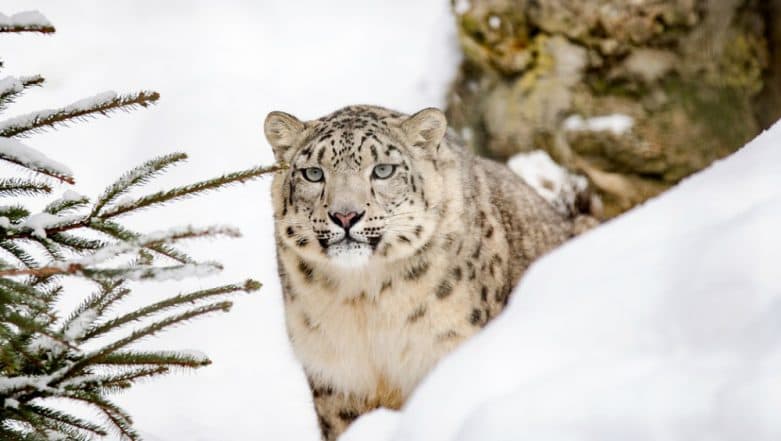 Hundreds of tigers and leopards are being killed every year across the mountains threatening the already endangered big cat. Climate change, reduced prey, poaching and retaliatory killings are the reasons behind such a dismal. At recent, another cat was shot and killed at a zoo in the United Kingdom after it escaped out of his enclosure due to "keeper error," mean the door of its cage was open. The officials of Dudley Zoo in West Midlands stated that it had no other choice but kill it "in the interest of public safety." Man-eater Tigress Avni, Alleged For 14 Deaths, Killed In Maharashtra's Yavatmal. 
Media outlets identify the snow leopard as an 8-year-old Margaash who lived at the zoo with a 3-year-old female snow leopard called Taiga. The tragic incident happened on October 23 when the zoo had closed to visitors prompted dismay among conservationists. Derek Grove, the director of the zoo, told The Guardian, "This was an incredibly sad incident and our staff are understandably heartbroken. Euthanasia is, and always will be, a last resort. Efforts to persuade Margaash to return to his enclosure failed and as the animal was close to surrounding woodland and dark was approaching, the vet did not believe a tranquilliser dart was a safe option due to the amount of time the drug takes to work. Safety of the public is always of paramount importance and our staff are highly experienced and rigorously trained." Tigress Avni Killing: Post-Mortem Report Reveals Tigress Was Starving For a Week; Concerns Raised Over Condition of Her Cubs. 
The Snow Leopard Trust estimates that there are only about 4,00 to 6,500 Snow Leopards in the wild. And the global zoo population stands around 500. Margaash was born in Banham Zoo in Norfolk and transferred to Dudley Zoo in September 2011. Killing the animal citing "public interest," has recently been appearing on the headlines. In India, the Maharashtra government killed a tigress named Avni who was reportedly behind the deaths of 14 people over the last two years. Ignoring the massive online petitions that urged the government not to kill her, the authorities decided to hunt the tigress.