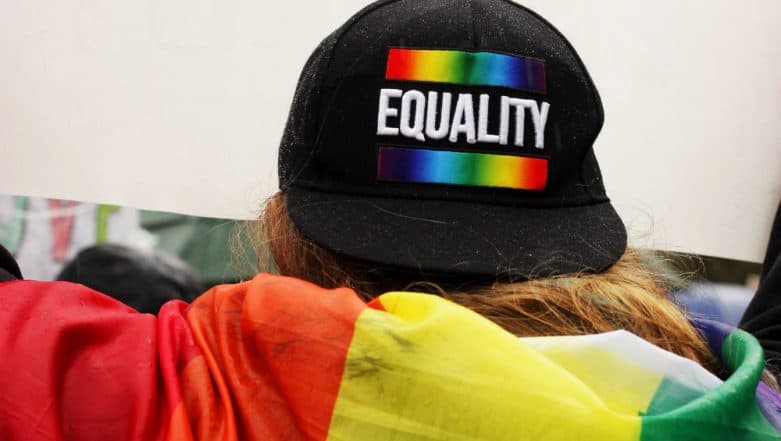 In a historic judgment, the Supreme Court of India partially struck down Section 377 which criminalised homosexuality. The LGBT community welcomed the top court's move with celebrations across the country. A five-judge Constitution bench, headed by Chief Justice of India (CJI) Dipak Misra along with Justices D Y Chandrachud, Rohinton Fali Nariman, A M Khanwilkar and Indu Malhotra, issued the verdict. The bench had earlier reserved its verdict on July 17.
While delivering the verdict, CJI said that criminalising gay sex is irrational and indefensible. Misra added saying, "The Lesbian Gay Bisexual Transgender community has the same rights as any other citizen. Respect for each other's rights and others are supreme humanity, observed the bench unanimously while saying that the right to live with dignity is right." What is Section 377 of IPC? Know All About the Law on Homosexuality & LGBTQ Rights
What does LGBTQIA mean?
While the term LGBTQ is widely used, LGBTQIA is a more inclusive term for gay, lesbian, bisexual, transgender, queer, intersex and asexual.
Q stands for queer or questioning. A person who identifies as queer represents those who are still exploring their sexuality or gender identity.
I stands for intersex. According to the Intersex Society of North America, a person "born with a reproductive or sexual anatomy that doesn't seem to fit the typical definitions of female or male".
A stands for asexual. Someone who does not experience sexual attraction towards any gender is identified as asexual.
A in LGBTQIA can also stand for ally; in this context, it is a person who does not identify as LGBTQIA but supports the rights of those who do.
Earlier, Section 377 of the IPC criminalised certain sexual acts, terming them as 'unnatural offences'. The 157-year-old law British law made same-gender sex punishable by awarding a 10-year jail term. The law punished "carnal inter­course against the order of nature with any man, woman or animal". Article 377 Partially Struck Down by the Supreme Court of India, Twitter Is Happy and Gay
Proceedings to scrap the law has been going on for several years. In 2009 the Delhi High Court decriminalised homosexuality, but in 2013, the Supreme Court restored it. However, three years later, the top court agreed to hear the Section 377 petition once more. Earlier this year in July, the top court had reserved its verdict on whether to decriminalise Section 377.