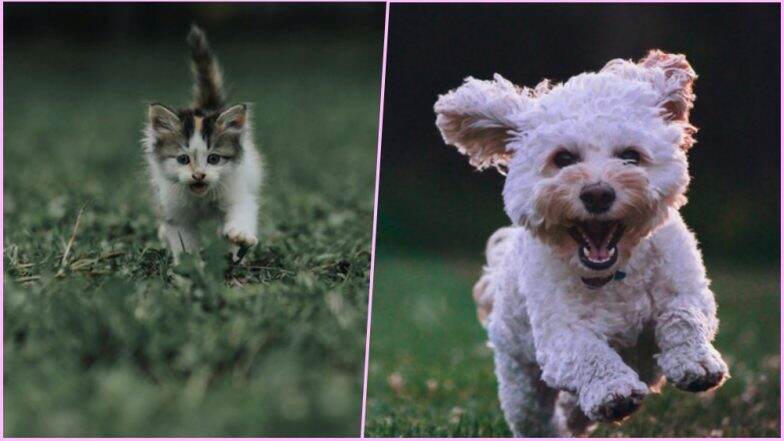 The Los Angeles Rams and the New England Patriots will battle for a Super Bowl LIII title today, February 3. No ill feeling, but the animal lovers are more excited to watch the best ever Puppy Bowl XV and Kitten Bowl VI. Only a few hours to go and the dog lovers have already put their paws in the air to enjoy the most adorable answer to American football in the history of counter-programming. First thing first! In the article below, we have provided all the details and the links through which you can watch the live stream of 2019 Puppy Bowl and Kitten Bowl. Ahead of Super Bowl LIII; Adorable Rescue Pups Are Ready to Steal Sunday's Show. 
This year, the annual dog show and charity event will feature 93 puppies from 51 shelters. They are all ready to represent either Team Ruff OR Team Fluff and compete to win your hearts with their adorable sporting techniques.
2019 Puppy Bowl XV
5 HOURS left until #PuppyBowlXV! Cute as heck puppies are just around the corner!

Tune in at 3 PM ET or 12 PM PT on Animal Planet!#PuppyBowl pic.twitter.com/Jdd5youqVs

— Animal Planet (@AnimalPlanet) February 3, 2019
2019 Puppy Bowl XV Date & Time
The Puppy Bowl XV will air on February 3 at 3:00 pm Eastern Time (February 4, 1:00 am Indian Standard Time) on Animal Planet. There will also be a pregame coverage of the pups that starts at 2:00 pm ET (February 4, 12:00 am IST). If by any chance, you miss the programme, you can tune it again as the entire Puppy Bowl 2019 will be replayed at 6:00 pm ET (February 4, 4:30 am IST).
2019 Kitten Bowl VI
Do you love kittens?🐱 Get ready for the cutest event in town! #KittenBowl pic.twitter.com/YVUKiRCsIy

— W Network (@w_network) January 29, 2019
2019 Kitten Bowl VI Date & Time
The sixth season of Kitten Bowl will air on the Hallmark Channel at 2:00 pm ET (February 4, 12:30 am) and replay at 5:00 pm ET (February 4, 3:30 am). The network is also offering something new this time. Yes, for fans of older felines; 2019 Cat Bowl will feature older and special need cats. Georgia Businessman Ketan Shah Accused of Duping Community Including Mother of $750,000. 
Where to Watch 2019 Puppy Bowl & Kitten Bowl?
Note that you can catch the live coverage of 2019 Puppy Bowl and Kitten Bowl on TV. If you are more phone person or prefer online stream, visit the Animal Planet website or download one of its mobile applications. You will need login credentials. Besides, you can also enjoy the programme at these sites online-- Hulu With Live TV, DirecTV Now, Philo and PlayStation Vue.
Now, you have all the details of the show that you were waiting for so long. It is indeed the best sight to watch these cute furry creatures gracing the ground. This is a way more fun event than actual football. So, gear up to cheer for the adorable pups and kittens at the charity event.