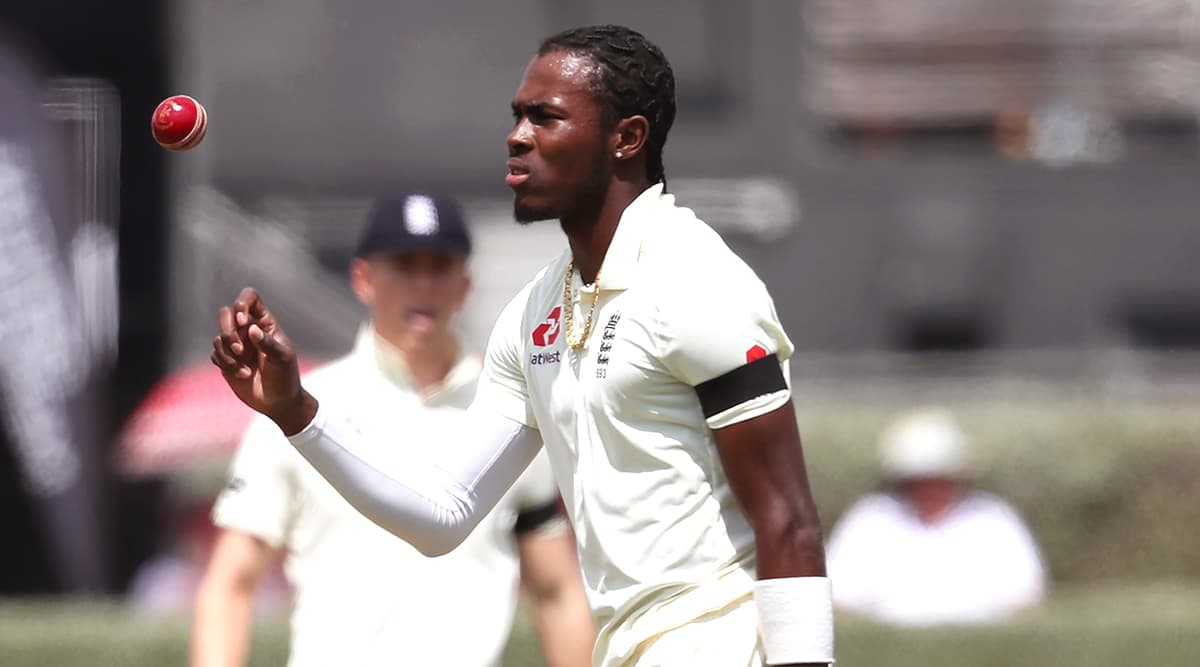 Jofra Archer is in the headlines after he was subjected to racial abuses in New Zealand vs England 1st Test 2019. The England pacer claimed that when he came out to bat in the second innings, a man from the crowd made racist slurs against him. The former West Indian cricketer, who now plays for England national cricket team, scored 30 runs off 50 balls. As the Jofra Archer case has caught wildfire in the Gentlemen's Game, here we will look at four earlier incidents when cricketers were subjected to racial abuses on the cricket field.  Jofra Archer Racial Abuse: England Pacer Has Moved On From Ugly Incident That Occurred During New Zealand vs England 1st Test 2019. 
New Zealand vs England 1st Test 2019 witnessed the home side Kiwi winning by an innings and 65 innings. After Jofra's matter came into limelight, New Zealand national cricket team lodged an inquiry into the same. The England pacer is not the only cricketer to raise his voice against racism. Mayank Agarwal, Monty Panesar and Moeen Ali faced it in the past and the Indian Cricket Team too was the victim of racist remarks. Lets us look at the incidents in detail.
Indian Cricket Team in 2018
During India vs Australia Boxing Day Test at Melbourne Cricket Ground (MCG) in December 2018, Indian cricket team faced racism. The crowd present in the stadium shouted 'show us your visa' to Indian cricketers. Victoria Police and stadium securities took the matter seriously and talked with the fans in that section. Cricket Australia also forwarded the matter to Victoria Police. Jofra Archer Claims Racial Abuse By a Spectator, New Zealand Cricket Tenders Apology.
Mayank Agarwal in 2018!
Mayank Agarwal smashed a fifty in the above mentioned India vs Australia match in boxing Day Test in 2018. Australian commentator and former cricketer Kerry O'Keefe commented that the Indian opener's triple hundred in Ranji Trophy came against a Canteen XI team, which consisted of chefs and waiters. Australian and Indian fans came out together to criticise the Australian commentator over his remarks.
Sarfaraz Ahmed in 2019
Sarfaraz Ahmed made a racist slur against Andile Phehlukwayo in 2019. The former Pakistan skipper also mentioned South African cricketers' mother in his words. During Pakistan vs South Africa 2019 series 2019, Sarfaraz called him a black when he was playing very well in the match. Ahmed was banned for 4 matches after that incident.
Monty Panesar in 2013
Cricket Australia's official Twitter handle in December 2013 came in headlines for sharing a racist tweet. Their Twitter handles shared a photo of four Teletubbies wearing turbans with beards. Along with the photo, they captioned, "Will the real Monty Panesar please stand up?". Cricket Australia had to face huge criticisms for the same.
Moeen Ali in 2015
Moeen Ali was subjected to racial slurs during England vs Australia Ashes 2015 Test match. Moeen Ali claimed that an Australia player called him Osama. Ali follows Muslim religion. Osama Bin-Laden The England all-rounder did not reveal the name of the player. When the matter was taken up with the respective Australian player, he mentioned that he was misheard and he rather said, 'Take that, part-timer, rather than take that Osama.
Well,  these are some of the popular incidents of 21st century in which cricketers were subjected to racism. Cricket is a game of gentlemen and follows great ethics and respect.