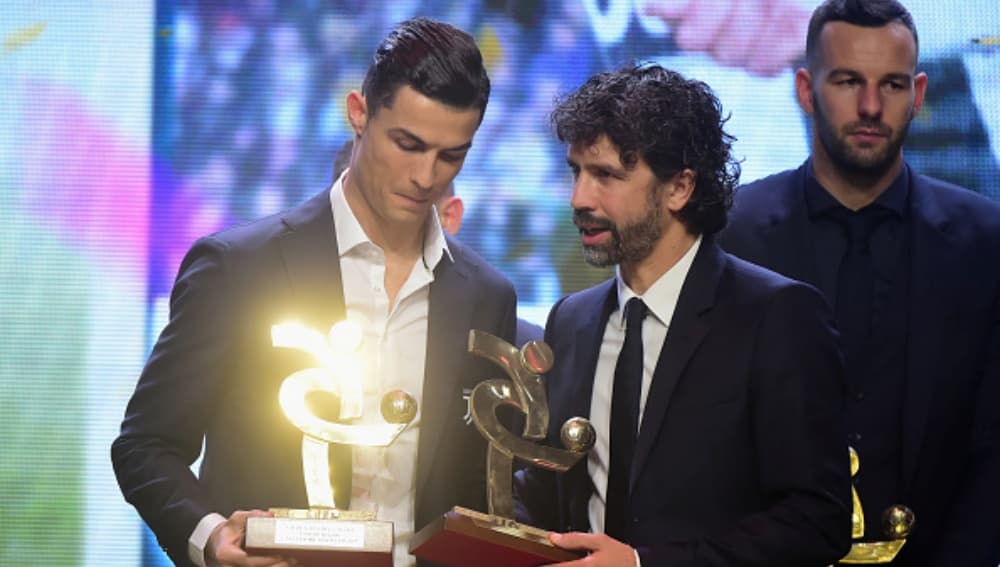 Cristiano Ronaldo skipped the Ballon d'Or 2019 ceremony this year in Paris. It was his arch-rival who claimed the award for the sixth time in his career. Messi went on to beat CR7 and Virgil van Dijk. However, just a few hours after Messi picked the award, Juventus star went on to collect the award for the Best Player in Serie A. After winning the award, he thanked the players who voted for him. He also took to social media to post a picture of himself with the award and said that he was proud to get the honour. Lionel Messi Wins Ballon d'Or 2019; David Beckham, Ronaldo, Gary Lineker & Others Congratulate the Barcelona Star For Winning it The Sixth Time!
Ronaldo had scored 21 league goals in 2018-19 and helped the team win the Serie A title. For while now, CR7 has been niggling with the issues of knee injuries. In fact, on a couple of occasions, he was even replaced during the games. However, he got back to training after missing out on a game. He not only played the game but also scored a goal and helped Juventus end the game with an equaliser. Talking about the award, let's have a look at the Instagram post by CR7.
"It is a proud moment to win this award. I want to thank my Juventus team-mates. It was my first year in Serie A, a difficult league, and I am very happy. Thank you for voting for me. I will now try to repeat what I've done over the next year," he said.