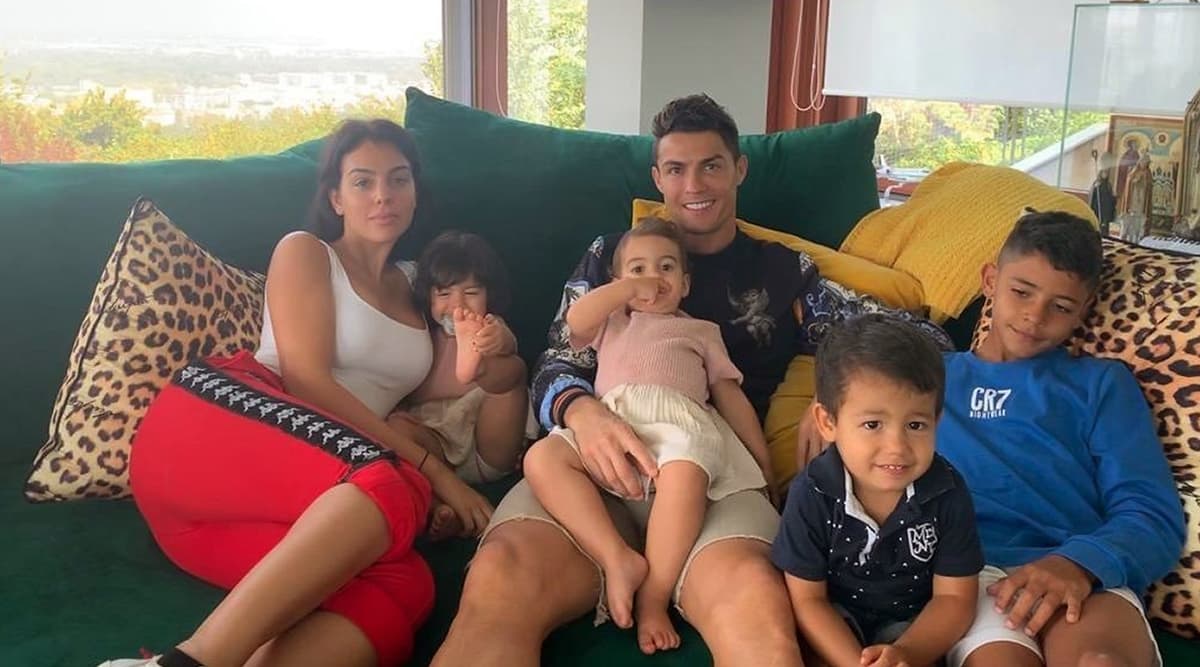 Cristiano Ronaldo made an early exit from the Juventus Stadium after he was subbed from the match during their Serie A 2019-20 game with AC Milan. This surely did not go down well with the Juventus star and he made an early exit from the stadium. Juventus won the game by 1-0, all thanks to Paulo Dybala who netted a goal at the 77th minute. Now post this, CR7 was seen spending quality time with his family and shared the happy picture online on social media. Cristiano Ronaldo Fumes After Being Subbed During Juventus vs AC Milan, Serie A 2019-20, Check out Instances When CR7 Lost his Cool (Watch Videos).
CR7 was seen in a group picture with his girlfriend Georgina Rodríguez and his kids Mateo, Alana and Eva. The family was all smiles as they posed for a picture. After the act of exiting the stadium could invite him a ban of two-year ban according to former footballer Antonio Cassano. But CR7 looks completely unperturbed with the controversy as he poses for a happy group picture with his family. The candid snap was captioned as, "My loves."
View this post on Instagram
Speaking about the ban for a couple of years, Antonio Cassano said, "Did he leave before the end of the game? You can't do that because there is an anti-doping control. I had to go back to the stadium urgently to avoid a two-year ban."